BB20 – Ep13 – July 25, 2018
The shitshow continued.  Sam explained that Kaitlyn and Haleigh can waste their breath trying to change her mind about what she sees, which was of course something they both loved to hear.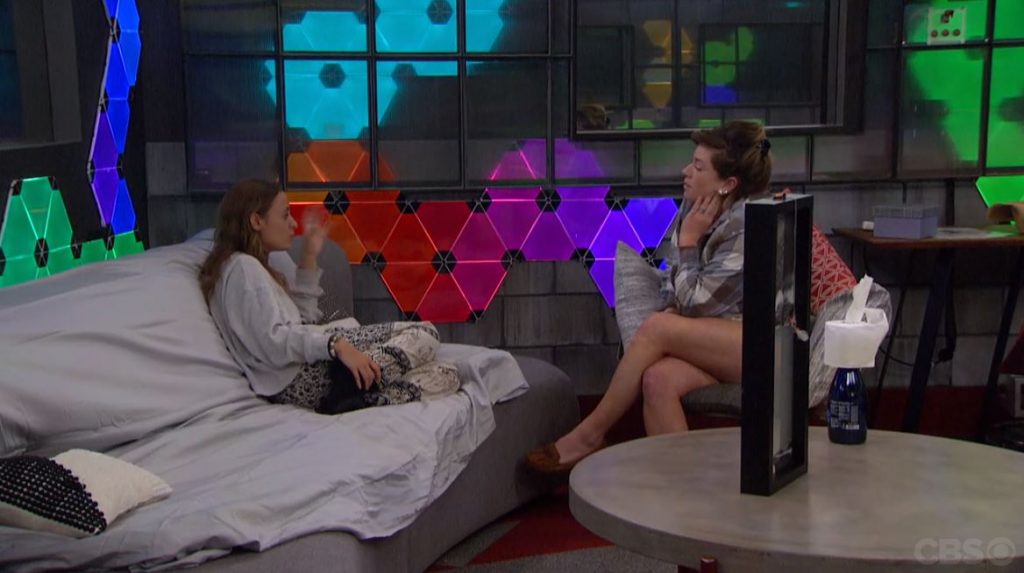 Kaitlyn did indeed try to figure out where Sam was coming from and it mostly came down to Sam not seeing Kaitlyn as an empowered woman, and being pretty judgy in how Kaitlyn plays the game.   Did it seem kind of like Sam might just be jealous of the relationships that Kaitlyn has built?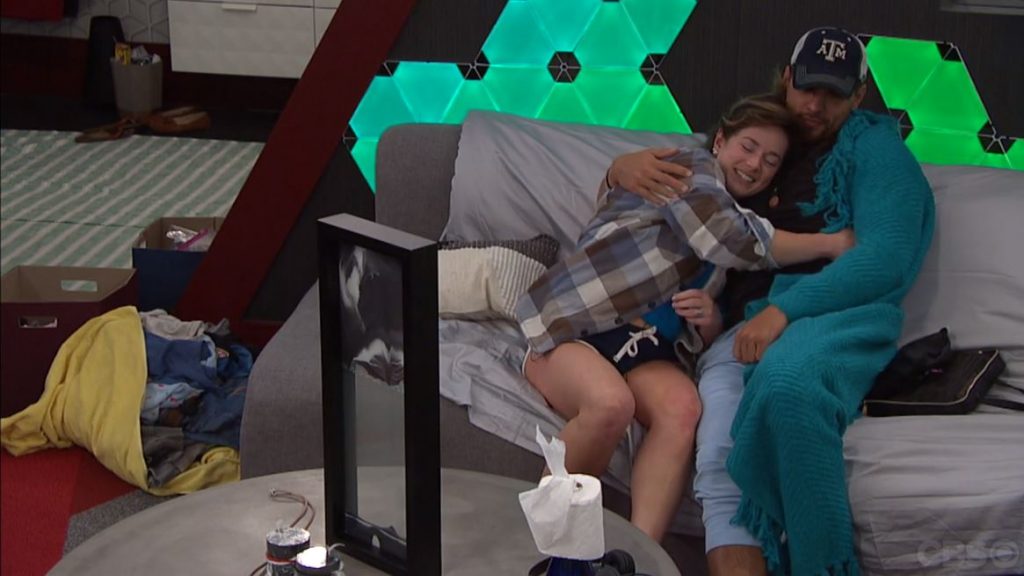 JUST A LITTLE BIT, mmkay?  I know the BB editors were hammering us over the head with this scene, but yeah, Sam's righteousness comes off a bit too hypocritical when we see her gushing all over Faysal as he literally just finished putting himself on top of you.  mmmmWHAT?  Do I begrudge Sam getting a taste of that man?  nope, not one bit.  It's the game.  But for her to be so fucking judgmental about how other girls are playing still irks me to no end.
Yet there are multiple holes being dug here, and we've touched on the main one doing the digging….
Oh, Fessy….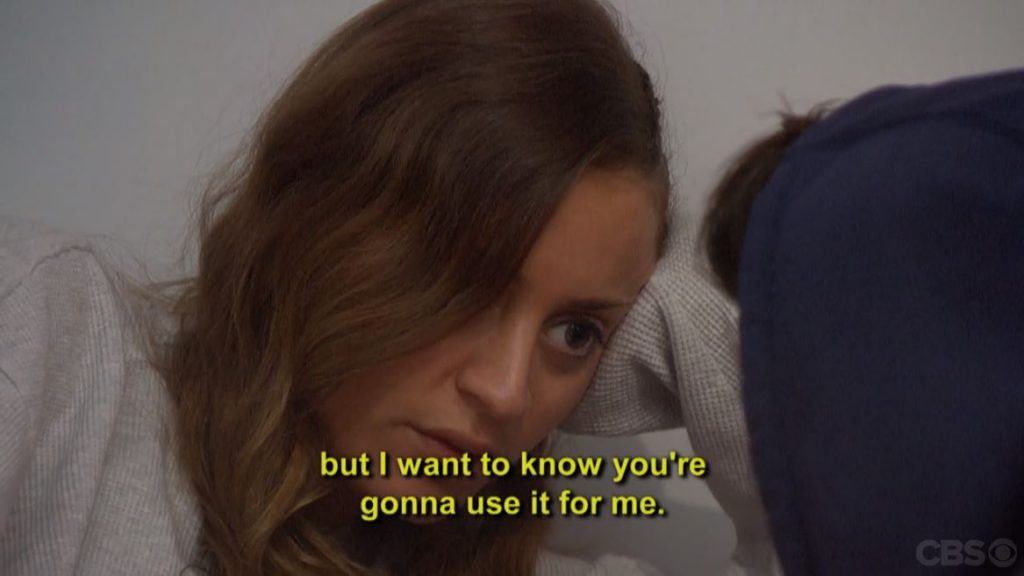 With both of his main allies on the block, Fessy is not in a good spot.   You know what makes that spot even worse?   Promising both women that you're going to take them down.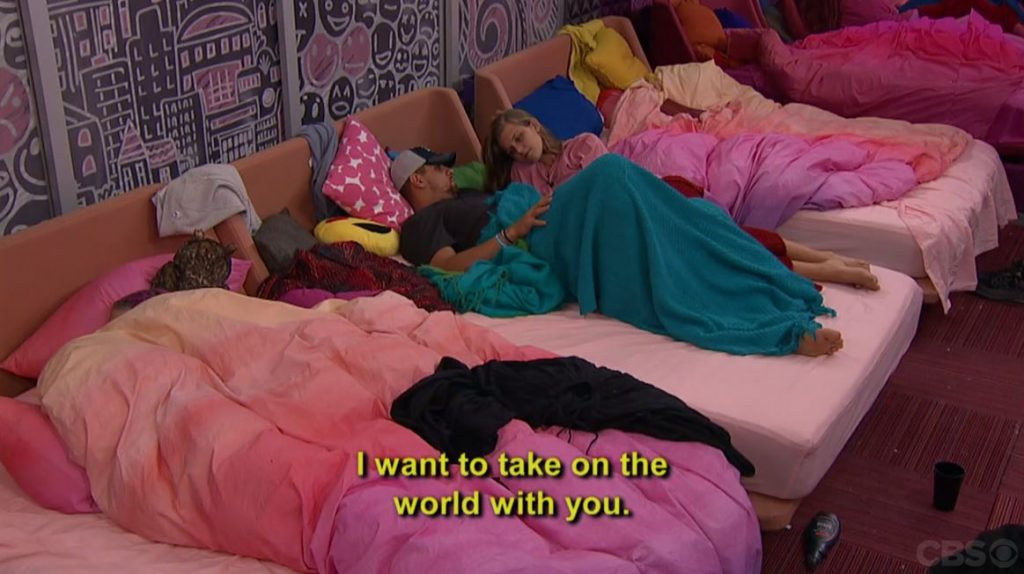 Just….don't, Fessy.  Don't.   Every time you talked to either Kaitlyn or Haleigh, it just kept getting WORSE.   Look, it's clear, you are terrible at this game.  Competitions, sure, you're gonna win some.  But the game of Big Brother is something you are NOT good at.  You should never have told Kaitlyn that you were going to save her.  Lie or be vague, but don't be Continue reading Digging a Hole →