BB20 – Ep 16 – August 1, 2018
I enjoyed this episode, as there was plenty of annoying drama, what looked like a fun Veto, and a surprising turn of events heading into the Veto Ceremony leading to a decision that definitely got swayed by the purest of happenstance.
First, Drama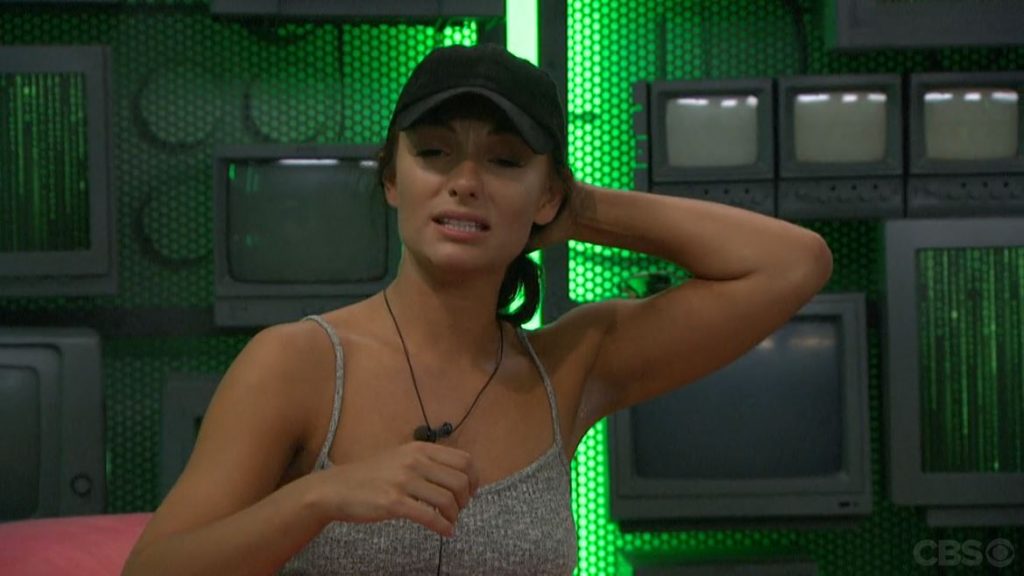 Rachel has definitely been getting more airtime recently – FAR more than Angela or Kaycee.  But it's starting to be pretty unflattering for Rachel here as she's all reaction and drama when she needs to chill the fuck out.  Being on the block has broken the poor woman and she is having a hard time not annoying the shit out of everyone.   CHILL.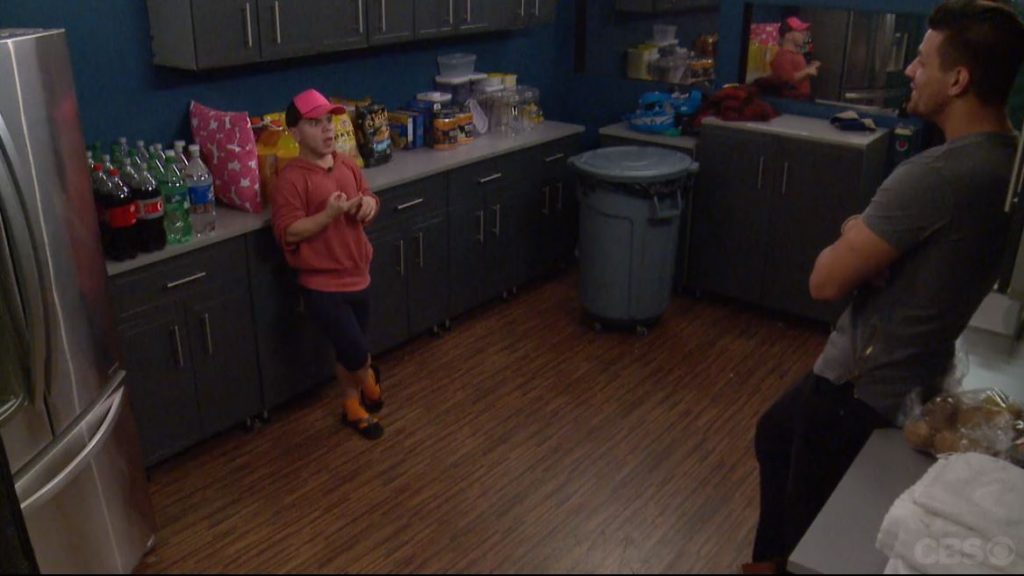 And then there was this bit of nonsense, when Faysal decides to lord it over JC that he alone saved him from being one of Bayleigh's nominees.  JC isn't buying this one bit and pushes back, but Faysal is such a terrible player that he starts talking about how he made sure Bayleigh didn't do it.   JC sees the potential to fracture Faysal from Bay and Hay, which of course he immediately seizes on and innocently lets Bayleigh know what Faysal told him.  It works like a charm.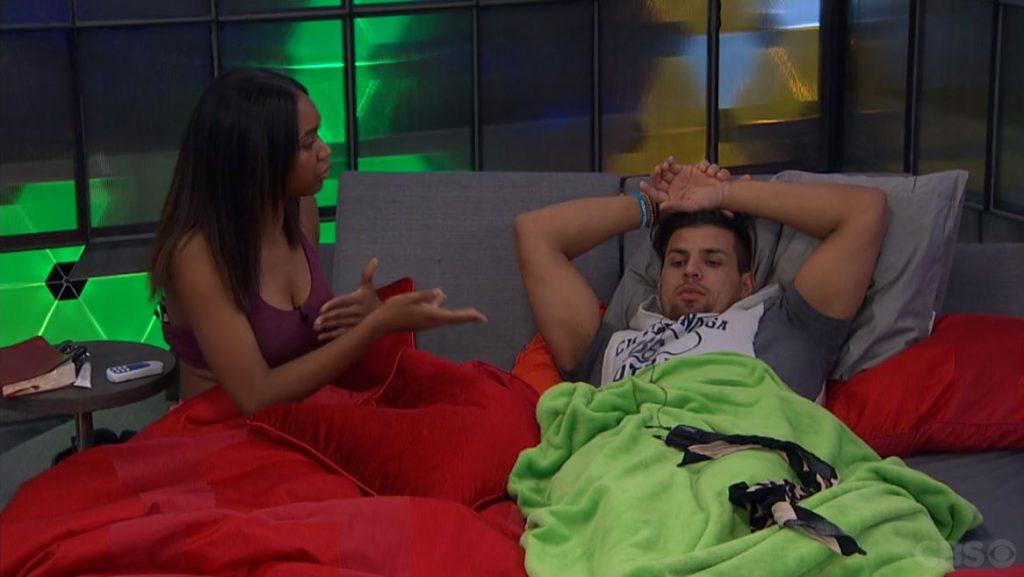 Bayleigh wakes up Faysal and lays into him as she's pissed that others are getting the impression she's Faysal's bitch.  Faysal is like, really, really bad at this game.  I had to laugh when Continue reading Loose Lips Save Bayleigh's Ship →