Oh, wasn't it clear that this is just a Janelle fan page?  Honestly, all headlines are probably going to just be in relation to her status.  When she gets evicted, consideration will be made if we even continue writing.  Yes, I just wrote "we" rather than "I" as one person alone isn't enough to write about Janelle and if I need to manifest other personalities, so be it.
Anyway, not that I get out of the house much, but it really is hard to motivate myself to write a Wednesday AND Thursday post.   So here we are, on Sunday, and I should probably quickly catch up.   Honestly, not too much really happened?
In the Wednesday Veto Episode, a lot of potential alliances were being made, but I have way too much BB experience to put too much faith in any of them, even the likely ones such as Cody and Nicole F and/or Dani.  Things always change.   Anyway, in the Veto Comp, Cody was hot: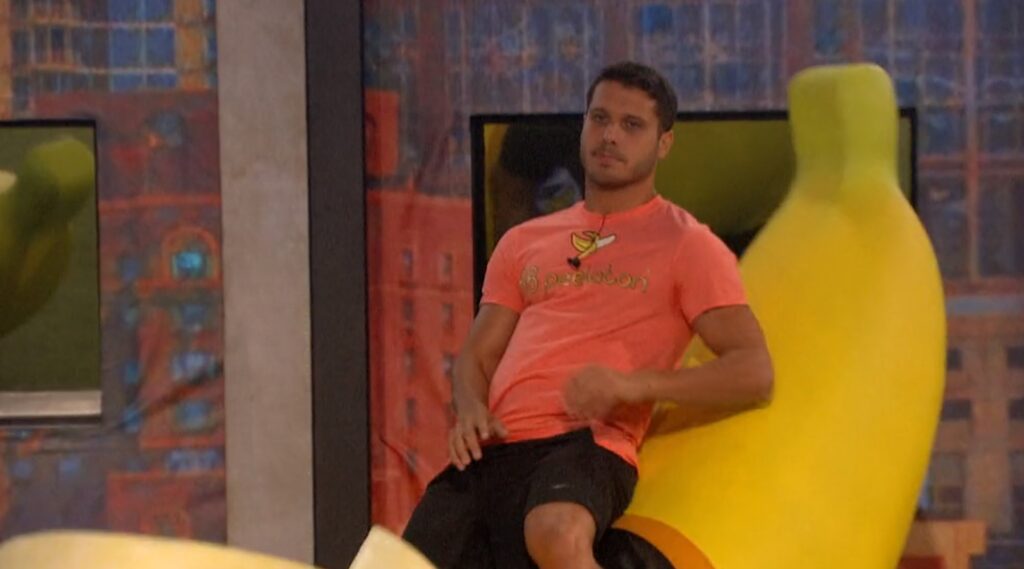 Not a surprise.  The competitors had to rock a banana to charge a timer (and something else, if you know what I mean….) and then go and try to stack vegetable-shaped puzzle pieces and have the largest stack.   Also, pay attention to your timer as you have to re-rock the banana to get more time.   See Enzo: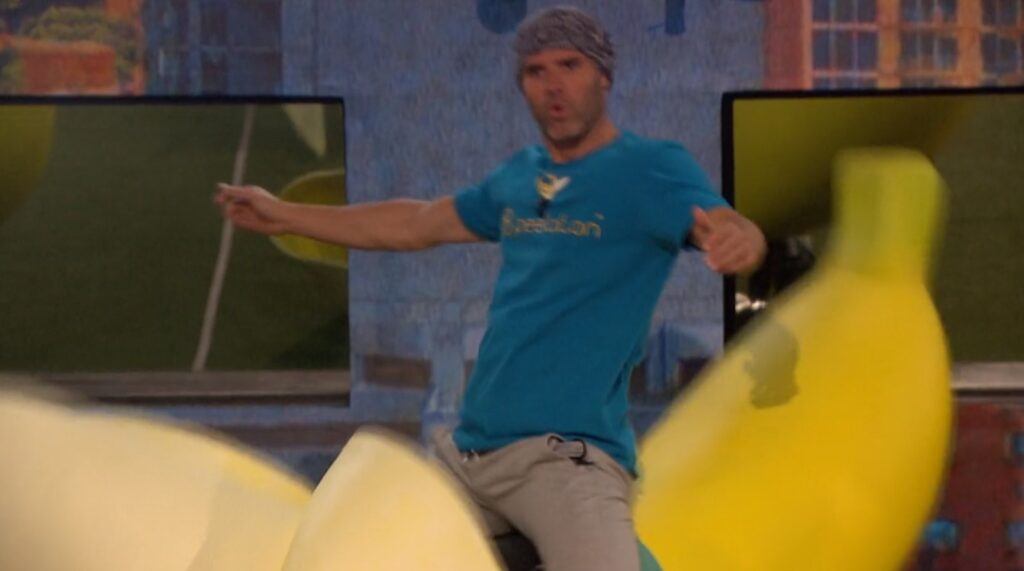 It's a lot to take.   So many people time out during this competition, including Cody and Ian.  Enzo locks in a good score of 18 and Kevin HAS HIM BEAT at one point, but then he decides to continue playing as Keesha is still in the comp and then his stack falls and it's like, dude WTF.   You had the win, take it.  Anyway, Enzo wins Veto.
And does Enzo use Veto? Continue reading Week 1 Ends and Janelle is Still There →