Okay, so Funnyordie.com is the best.  You probably already know that.  But here's some more proof, coming on the heels of the already-known amazing Lady Gaga/Sound of Music performance from yesterday's Oscars.  The Sound of Music, itself, wants you to know it fucking owns Hollywood (click the image below to read the full thing for yourself on the site):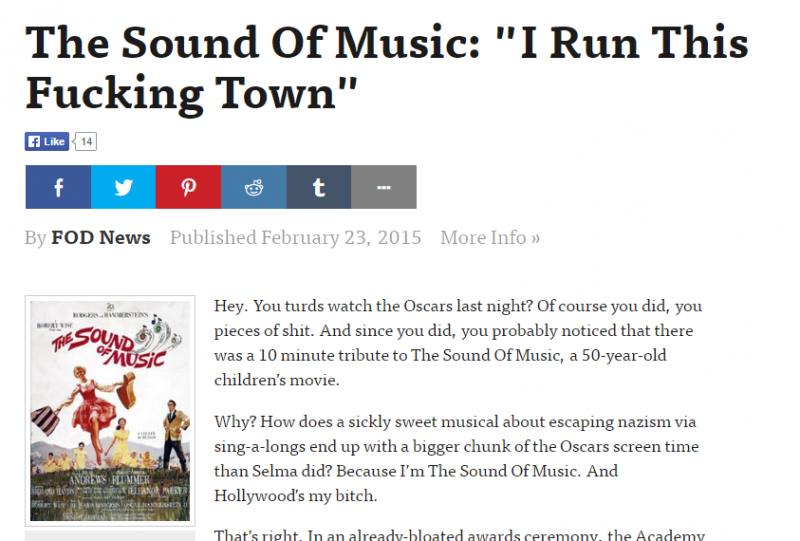 It's absolutely hilarious and I had no idea The Sound of Music was such a cokefiend.
As for previous epic and wonderful things that Funnyordie.com has made, here are some of my other favorite things:
I mean, this is just awesome….and we all know it's not too far off from the truth!  But I'm not biased.
And of course, Funnyordie.com hosts the best Game of Thrones recap, Gay of Thrones.  Here's the last one which I've already posted here but fuck it, let's post it again, as it's fucking awesome: