Don't hold me to this, but I think I want to capture some of those things that Larry loved and write about them on my site.   Something that immediately came to mind was the article series on the Stereogum website:
https://www.stereogum.com/category/franchises/the-number-ones/
The author, Tom Breihan, has written about every single #1 song on the Billboard Hot 100 charts since it's inception in 1958.   As of today, he's currently up to January 1979, where we are still apparently in the clutch of disco (nothing wrong with that).   Larry loved to always talk about what song was #1 during someone's birthday – on his birthday, it was Earth, Wind & Fire's "Shining Star", which really is a fantastic song.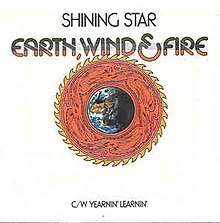 For my birthday, it was one of Larry's favorite bands:  Chicago's "If You Leave Me Now".   I narrowly avoided it being Rick Dees' "Disco Duck", so thank god for small miracles.
This past year, Larry thoughtfully sent along the article for when it was ABBA's "Dancing Queen".   The write-up is beautiful, frankly, so read it, and the song does mean a lot to me.   It was the last song we danced to at our wedding reception, and just for that alone it will be forever special.  Plus, it's just pure ABBA perfection.
Larry just loved lists like these – he was so happy to get the comprehensive book containing the listing of every Television show up through like early 2000s.   It was something I loved so dearly about him, as he was just so into stuff and I couldn't help but be into it too.