It's been one hell of a 4-day weekend – a much needed one, to be sure.  Today, the actual holiday of July 4, is probably going to be the most relaxing day of it all, and that's absolutely perfect for us.  Stay a while, look at some pictures, as we've had some fun activities this weekend!
Friday, July 1
PwC gave us this day off, and after the one-two punch of Wednesday and Thursday, it was a nice luxury.  I made myself exercise in the morning, then I took care of some of the chores that had been backing up, including the sad one of sending off my MacBook Pro for reabsorption back in the Apple ecosystem.  I ended up trading it in for credit as I just do NOT use it anymore.  Well, it did have one lust hurrah for us as it served as the photo montage delivery system during our wedding reception, so thank you MBP!   But alas, your time finally came.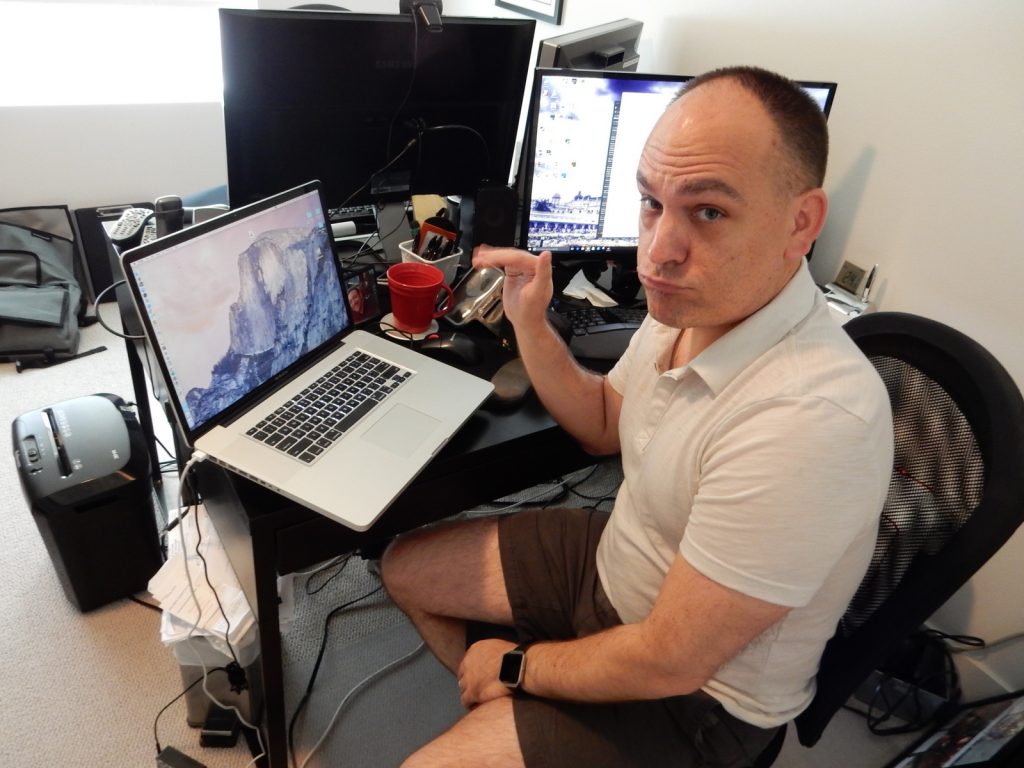 I didn't do too much exciting stuff though beyond just getting some other shit done at home, as Larry had to work.  But we had activities galore planned for the weekend, so Friday didn't need to be nuts.  We did get some Din Tai Fung though, so it was a nice capper to the day.
Saturday, July 2
Mom was going to be coming over in the afternoon today as we had tickets to see Beautiful at the Pantages that night, but in the afternoon, Larry and I had tickets to the Rain Room.  So off we went for some culture at LACMA.  We ended up going this day as that was when I could get tickets at a decent time – the Rain Room is quite a hot ticket to get, much like the Infinite Stars thing at the Broad.   One day we'll hope to be back there and see that.  Anyway, we headed to LACMA and had some fun at our museum stomping grounds, first taking in the Metropolis II exhibit.  It's always fun to see it and we got there right when it started up.
2016 07 02 – Revisiting Metropolis II at the LACMA
It was a beautiful day for the LACMA, that's for sure.  This weekend was happily not one of those insane 100-degree onslaughts!
So, off to the Rain Room, which is a relatively new installation that has you walk into a room with rain falling, with the key twist being that as you walk, the rain clears so you don't get wet.  In theory.  You are instructed to walk quite slowly, but even moving slowly, you're gonna get dripped on.  It is a pretty neat thing to do though.  I took some pictures and videos, which you can see here.
2016 07 02 – Rain Room at the LACMA
After the Rain Room, we did catch the Robert Mapplethorpe exhibition, which was tied with the Men's Fashion exhibit.  Quite a lot of interesting stuff there.
It was time to head home after that, get the room ready for mom, and then order dinner so we could eat before the show.  Chinese food always does the trick.  Mom got over to our place, we got our food, and then it was off to the Pantages area.  We ended up parking at a new lot as surprisingly, the lot we had been using the previous few times is now under development!  Another tower is likely coming in, but the new lot was a happy surprise and pretty easy to get in and out of.  ANYWAY, the show:  Beautiful.  It's the story of Carole King's life and professional career told through the songs that she wrote, along with songs she wrote with her one-time husband Gerry Goffin, and also with songs written by two of her peers and rivals from the era, Barry Mann and Cynthia Weil.  The combination of all these fantastic songs led to it being a wonderful show, while also providing an interesting insight into what was going on when these songs were being written.  I was actually very interested to discover the existence of Mann & Weil, and they are behind some of the other huge hits from the era.  Seeing their competitive nature while also being friends was a lot of fun.  Also, the relationship between Carole and Gerry was fascinating to behold, while also kind of sad.  The music though…so good.
2016 07 02 – Beautiful at the Pantages
July 3 – Our 22,000 Day
This was an exhausting day – but a lot of fun.  We started it off with saying good bye to Mom as she headed home and up to Helen's.  After she left, we changed and went for our Sunday Griffith Park run, with me knocking out another 6.2 miles and Larry with 8.74.  Show off.  With that out of the way, we considered staying in until going out for the evening, but I wanted to get some stuff at Target and then we thought about finally spending some of our wedding gift cards at Macy's to get some new bedding.  And boy, did we.  It was really nice to get a new duvet, two new sets of sheets, 2 much-needed new pillows for Larry….and then to realize we walked there.  So yeah, we then had to schlep all that stuff back home on foot.   FUN.
Finally for the day though, we had tickets to see Chicago at the Hollywood Bowl!  The Hollywood Bowl Orchestra and the Air Force Golden Band of the West were the openers though and played some American band standards, and even did a salute for the military, playing all the military service songs, asking for those members to stand.  So I got to stand for the US Air Force song!  It's been awhile.
After the intermission, Chicago came out and Larry was in heaven.  They put on a fantastic concert, which we were well aware of having seen them a few years back at the Greek when they performed with REO Speedwagon.   It did seem to be a shorter concert and/or setlist than the Greek show, but I'm not positive about that.  They ended for a moment to yield to the fireworks show, and came back to perform their closer, "25 or 6 to 4."  I kind of thought there'd be more than that, but you don't follow "25 or 6 to 4" with anything, so it was kind of clear that was the end.  With some credit to setlist.fm, here's the setlist from the concert (although we had to edit it from there as it wasn't really accurate as Ballet for a Girl… is inclusive of all those songs like listed below and the order wasn't right; so what I've listed below is the accurate setlist):
Chicago, July 3 @ the Hollywood Bowl Setlist
Introduction
Questions 67 & 68
Ballet for a Girl in Buchannon

 Make Me Smile
So Much to Say, So Much to Give
Anxiety's Moment
West Virginia Fantasies
Colour My World
To Be Free
Now More Than Ever

Call on Me
Does Anybody Really Know What Time It Is?
Hard Habit to Break
You're the Inspiration
Beginnings
Just You 'n' Me
Hard to Say I'm Sorry
Saturday in the Park
Feelin' Stronger Every Day
(After the Fireworks) 25 or 6 to 4
It was a fun concert, and absolutely packed!  It honestly surprised me how crowded it was, as I've only really seen those kinds of crowds when going to the Sound of Music sing-a-long.
So all that exercise, the shopping trip, and the Hollywood Bowl concert brought my stepcount for the day to over 22,000, which is pretty insane.  That's a lot of movement.  We slept SOUNDLY last night in our new sheets.
2016 07 03 – Chicago at the Hollywood Bowl
2016 07 03 – Fireworks!
July 4 – Rest for the Weary
And now it's today, and we have no plans.  We're just fine with that.  Some laundry, some eating, some video games (I'm playing Rise of the Tomb Raider now and it's fucking wonderful – and my computer handles it like a champ, thank you very much), hopefully watch last night's episode of Big Brother, and then tomorrow, back to work!  🙂