BB18 Episodes 4 & 5 – June 29 & 30, 2016
<– Previously, Paul Gets a Taste of Roadkill
It's been a hectic few days at work and I got to put in more hours per day than is expected in service of the client, so here we are with me catching up on my BB recaps and doing a twofer.  To be honest, the episodes were enjoyable enough, but the outcome wasn't a surprise when we reached eviction night:  Jozea has left the building.  Am I convinced his confidence is real?  I'd say that I'm around 70% believing that he believes it, with 30% of me thinking it's an act as that kind of arrogance GUARANTEES you're getting airtime.
So What Happened in Episode 4?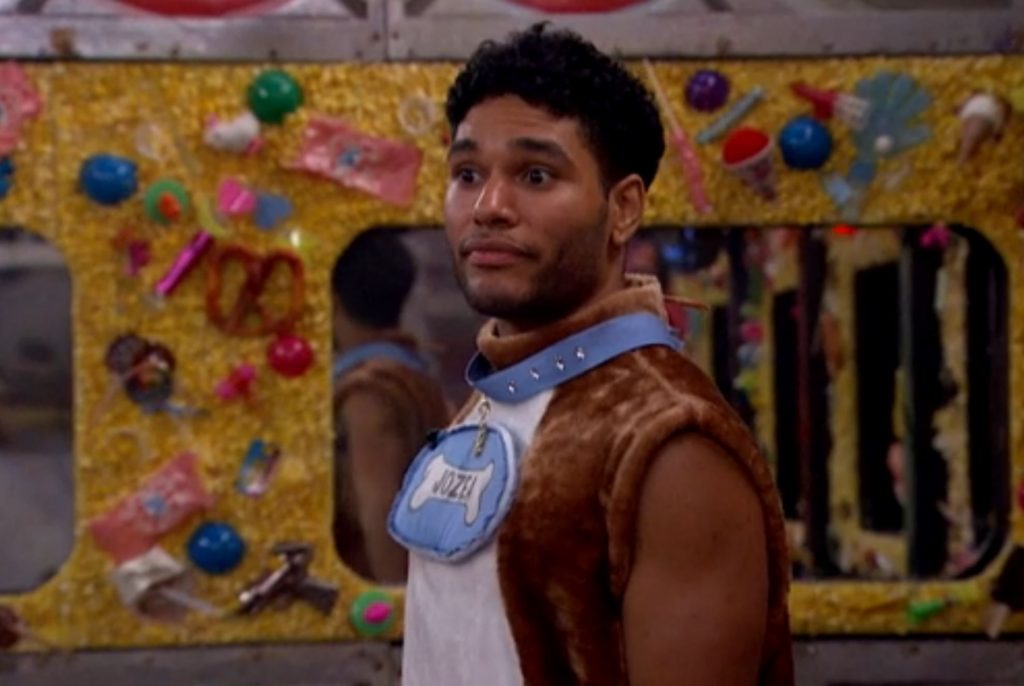 Well, we got a ridiculous house meeting in which Jozea proclaimed how in control of the house his side was, in front of a crowd that at least half was totally not in his sway.  But hey, you do you.  His target is now Paulie, as Jozea's observational powers are tuned into the fact that Jozea is a rat.  Or something.  I really don't even know or care, just that Jozea's observational insights leave quite a bit to be desired.  Quite a bit.
And Who Won the Veto?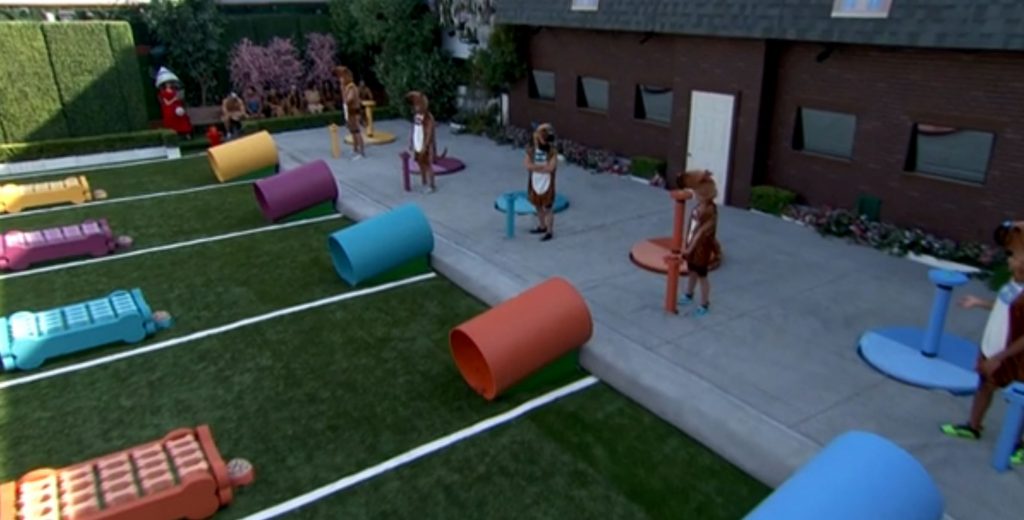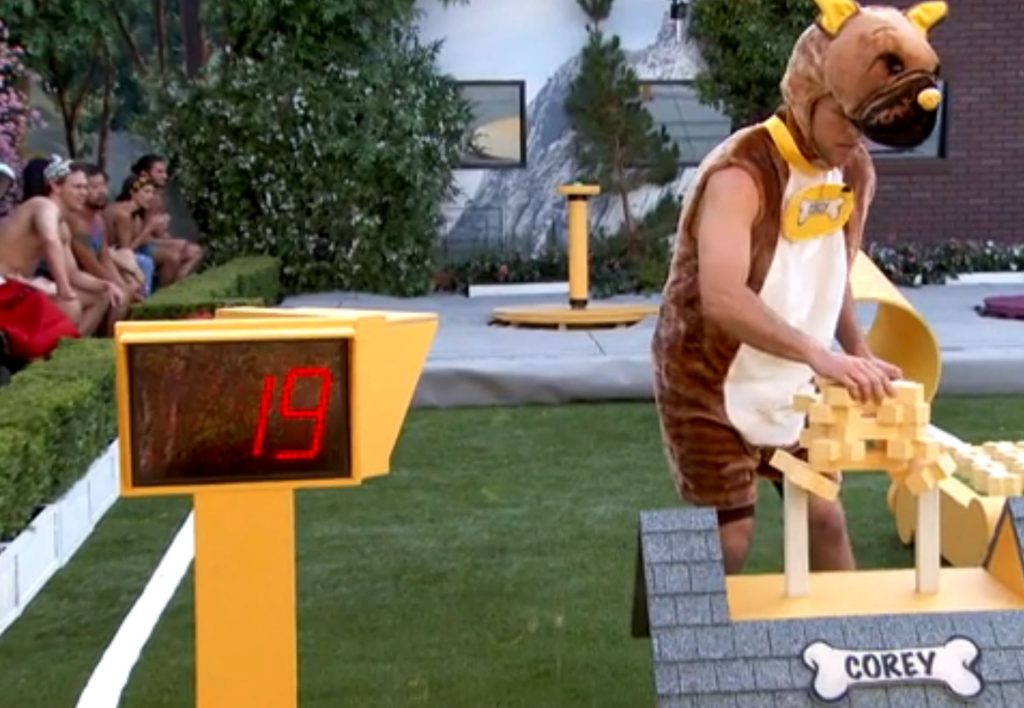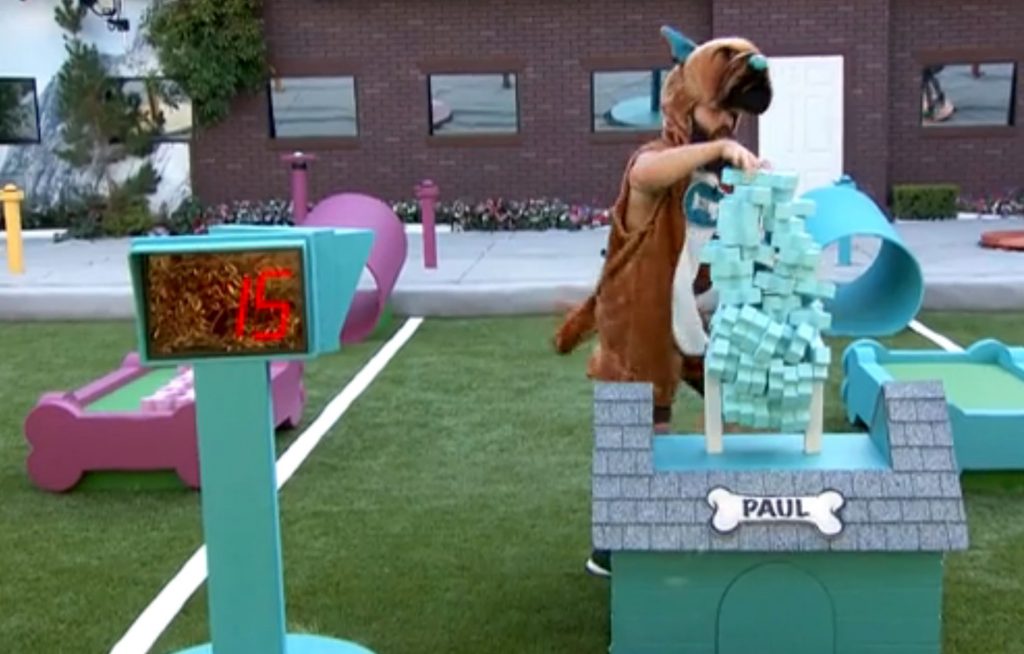 The houseguests who were playing – still just 6, but with Nicole pulling the names of 2 people only, and if either of those names are of a nominee, they get to choose who will play – were dressed up as dogs, and after spinning around 15 times, dizzily run over to the doghouse and stack a ton of bones.  Make sure to go back and reset the timer though or else you're eliminated.  Nobody seemed to fall prey to that this time. In the end, Paul figured he'd just smash his bones into the two poles to form a base, and sure enough, that caveman way worked.  Paul wins Veto and gets himself off the block!
And the Replacement?
Miss Bridgette here, who I actually kind of like, ended up the only person that Frank, the Roadkill Winner, could realistically nominate, as the others he could choose from were all in 8-Pack.  Bridgette also had a bit of baggage too, as during that house meeting above, the Spy Girls got it in their head to have Bridgette go be a spy in the HoH room while Natalie & Bronte attended the meeting.  But then they stupidly tell the house meeting that Bridgette is up there spying for them…and that's said in front of Zakiyah, DaVonne, and James. Continue reading The Messiah Has Left →