BB18 Episode 3 – June 26, 2016
<–Previously, Nicole Boldly Draws a Line
The game is evolving, folks!  Those twists keep coming and alliances are shifting, in quite surprising ways.  And damn, I think there's either very horny women or horny gay men in control of the season thus far, as there is ample opportunity for these men to show off all they've got.  Loving it!
Okay-a, Jozea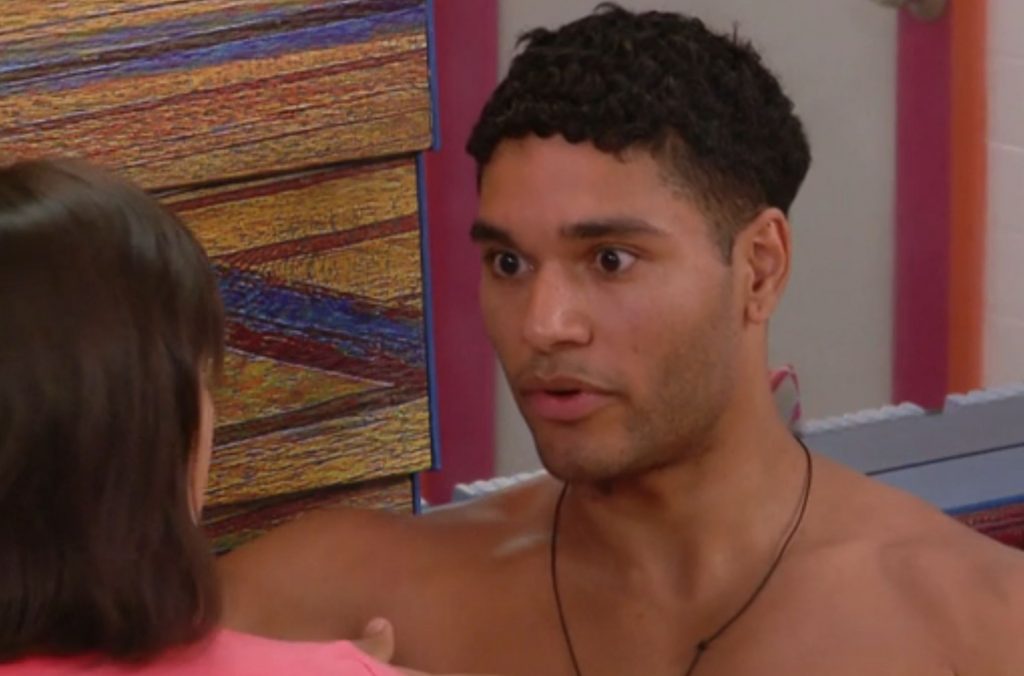 This guy is all confidence.  Or delusion.  Delusidence?  Is that a thing?  Regardless, Jozea has got it.  Not only is he ready to go after Nicole, he tries to foster a rising tide of resentment against her with the other newbies when he lets it slip that he's been gunning, openly, for Nicole since Day 1.  Both Bridgette and Paulie, who are the recipients of this particular rant, immediately ask why he'd do that?  Of course, it's because he's not afraid of that thing (his words, not mine).  Man o' man….I think this week's eviction might issue some harsh reality checks for Jozea – or if not this Thursday, soon thereafter.  His comments at the end of the episode about him being the heart and joy of the house meaning everyone and anyone winning the Veto will inevitably use it on him….?  whooo boy.  Revel in it though – why not?  You're not on Big Brother every day, so be that character.
Jozea does end up going upstairs to talk with Nicole, and like her, I was wondering if this was going to be an ugly scene.  Surprisingly (?), there's no emotional outbursts or attacks.   I guess we'll save all those kinds of hysterics for Week 6+, right?  Jozea does mention that he didn't campaign for himself before the nominations as he doesn't see the point of doing that.  If he's ever HoH, people shouldn't even bother talking to him and begging, as he's not going to listen.  whoooo boy.  You're a MASTER at this game, Jozea.  Never let anyone tell you different.
The Episode Where Alliances Form….
….soon to be followed where that said alliance is filled with sub-alliances that will soon shatter this first alliance.  Alright, so first off, DaVonne, playing a fantastic social game, to me at least, is bonding with Zakiyah.  Zakiyah confesses that she did have Jozea and Paul's back before, but she has no idea where their heads are as they're just playing so stupidly.  DaVonne knows this is the time to bring in Zakiyah, which then leads to figuring out a bigger group to get through the first half of the season.  That leads us to….
The 8-Pack!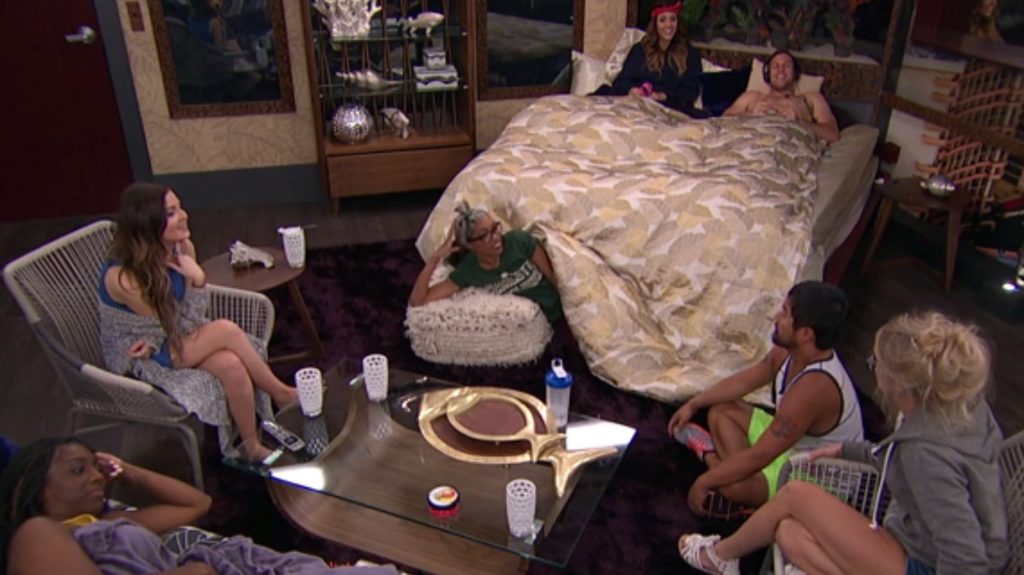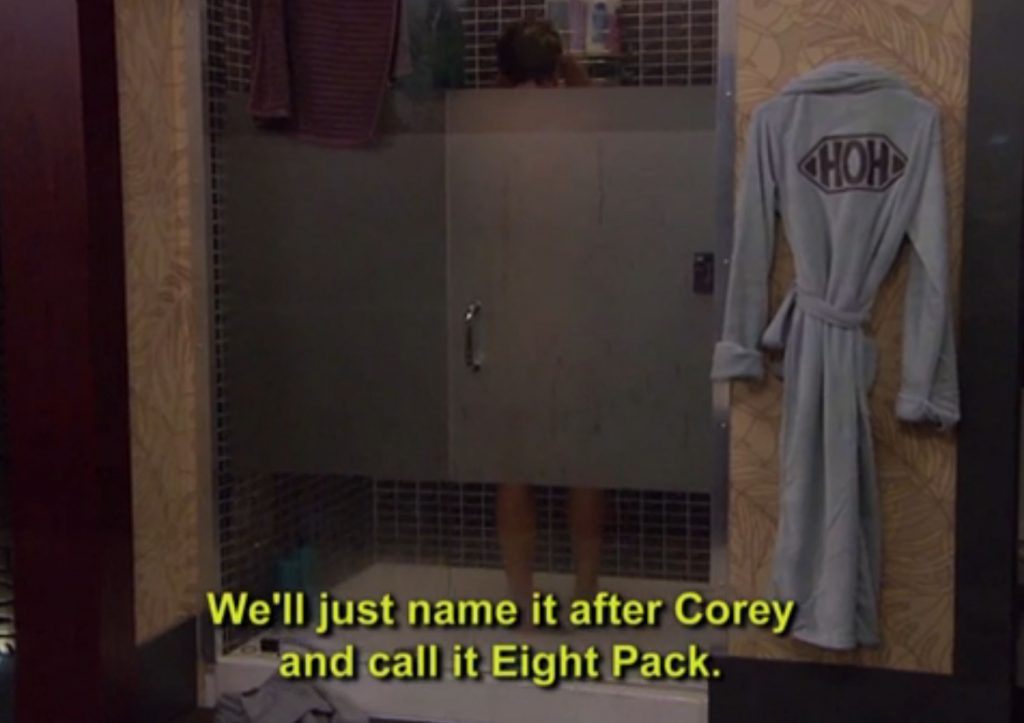 Up in the HoH room, 4 newbies and 4 vets decide to cast their lot together, for at least this episode.  I'm jaded enough to know the likelihood of The 8-Pack lasting long is pretty small, but I've been surprised before!  Gotta say though, I feel a bit bad for Paulie – who is very boldly being left out of this group.  As it is now, The 8-Pack consists of:  DaVonne, Zakiyah, Tiffany, Corey, Michelle, Nicole, James and Frank.  Does Corey have an 8 pack though?  For all my lusting of him, he hasn't struck me as ripped, just tall, cute, and athletic.  Paulie and Victor though?  Damn. Continue reading The 8-Pack's First Roadkill →