BB20 – Ep 17 – August 2, 2018
You know, people who become pawns always fret that "pawns go home," and it's true, but I think a big big part of it is self-fulfilling prophecy.  Obviously we saw Rachel storm out of the house and then that whole super-bitchy goodbye message from Angela, but I think we only ended up here because Rachel was unable to keep herself from flipping the fuck out being on the block.  So she ended up annoying her alliance and getting tossed out.  It sucks for her, but I really don't see her as some grand victim.  She just played herself out of the house, much like Angela said.
Lots of Brett Pics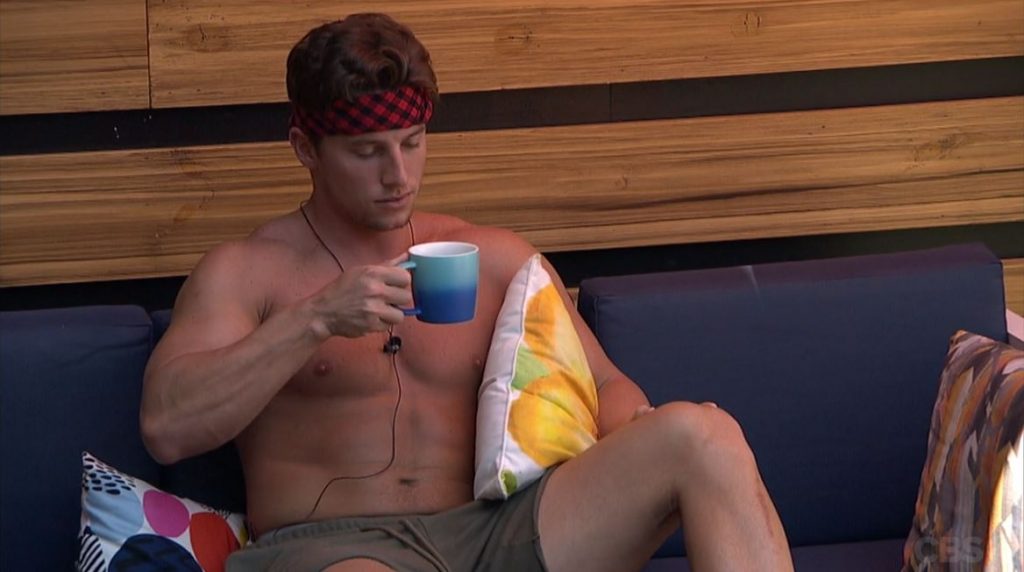 Brett is hot.  Here he is very sad about still being on the block.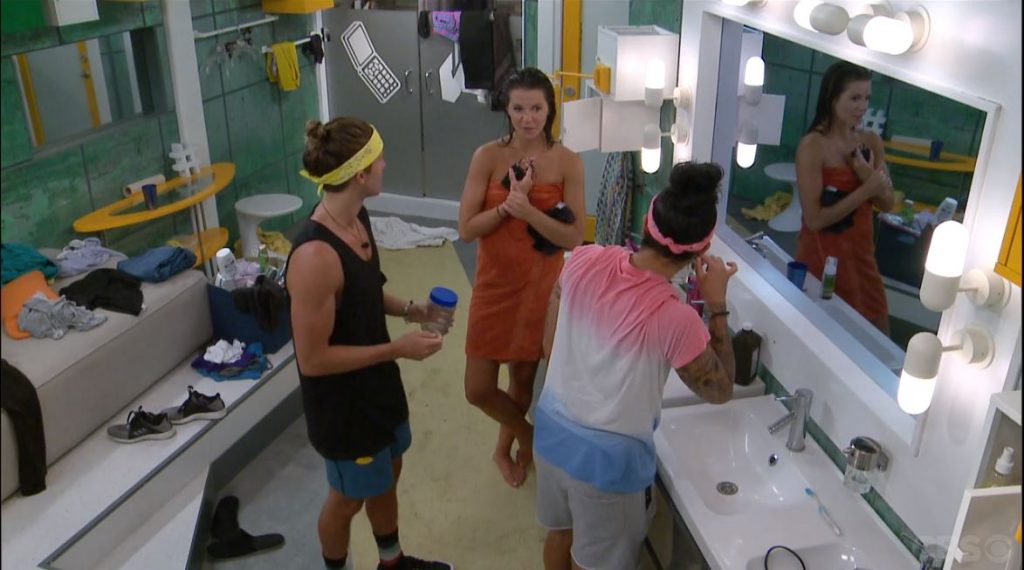 The voting members of Level 6 discuss who to keep.  Angela is firmly on Team Brett, as are Kaycee and Tyler.  Sorry, Rachel.  Am I shocked they'd keep Brett?  Frankly, yes, due to his physical threat and clear deviousness.  But it seems the rationale was that Rachel isn't chill enough to stay without hurting their game.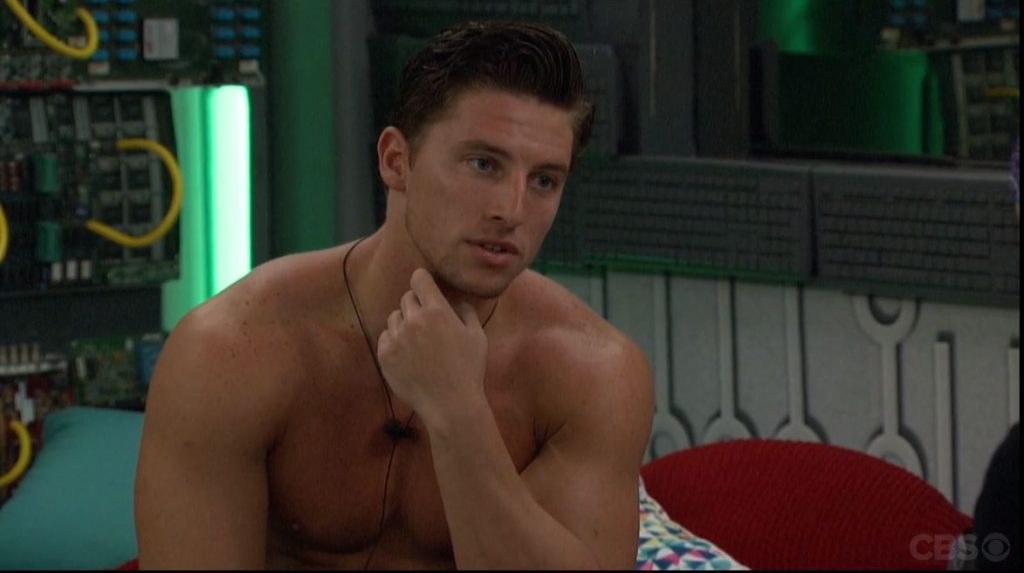 Jesus.  I'm gonna need a Continue reading Rachel Got Pawned →