There's no other way to put it:  this was one of the best days of my life.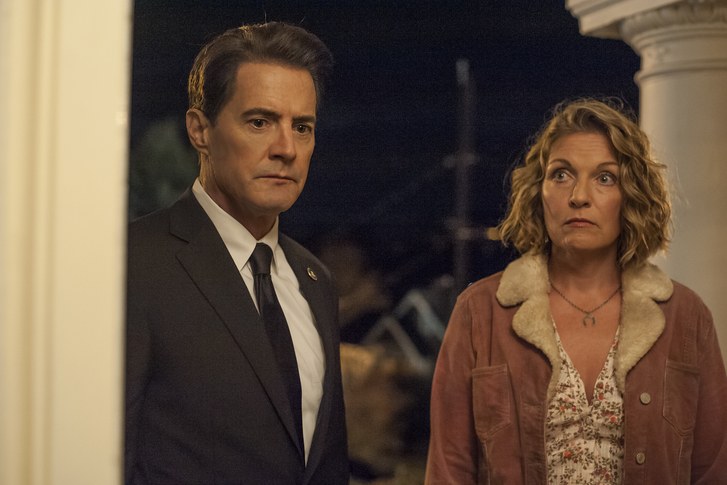 I've posted very little over the last few months due to work and indifference, but the few posts I've done have largely involved Twin Peaks.   The 3rd Season, aka The Return, wrapped up its season on Sunday, Sept 3, and it's very likely that is the end of the series too.  I can live with that and spend time reading all the many, many articles trying to decipher what the hell just happened with "Laura" screaming out the lights in and outside the Palmer House with a confused Cooper looking on.  I've been a fan since 1990 and as I got older, I wanted more and more to visit Seattle to go see all these iconic places for myself.  Finally, this dream came true as we came up to Seattle and I staked out one of the days as a Twin Peaks day.  And oh lordy, this day exceeded any and all of my expectations.
For some of my Twin Peaks bonafides on this here site, I present some of my posts:
Also, lots of other Twin Peaks-related stuff at this tagged collection:
https://www.hobiebarnes.com/?tag=twin-peaks
And to make it easier since this post is looooong, I've created some links to be able to jump ahead to the major section headings:
Twin Peaks Locations: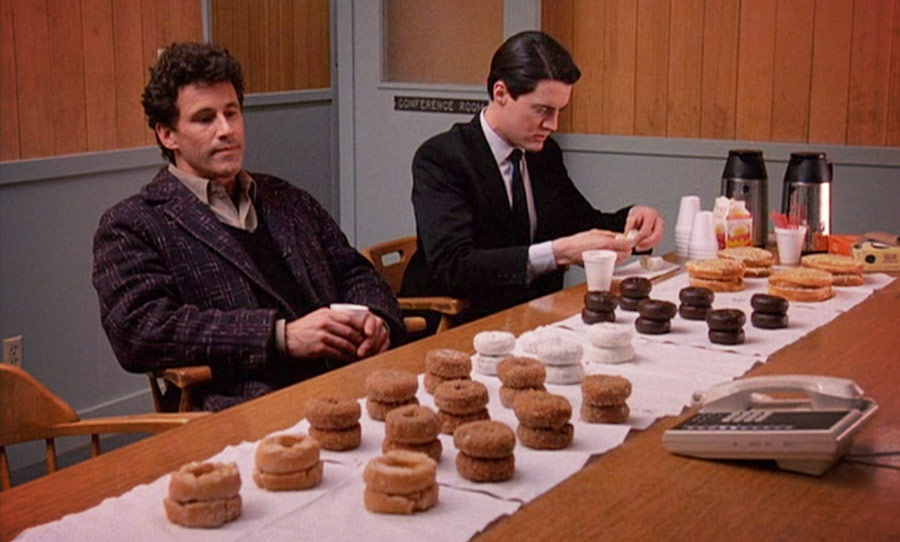 You can't go on a Twin Peaks adventure and not start it off with doughnuts.  Larry's boss had recommended an outstanding place, Top Pot Doughnuts, that we could walk to in the morning before picking up the rental car.  It was a very cool space in and of itself (Barack Obama also had visited there) and the doughnuts were delicious!
Top Pot Doughnuts
We obviously had not driven from Los Angeles to Seattle for this trip, as that is a vacation all on its own, and while I had pondered if taking an Uber all around would make sense, I ended up realizing that was a terrible idea.  So for $48, I rented a car for the day from Enterprise.  And while I was expecting something like a Nissan or Chevy mid-size somethin'-or-other, and was disappointed when the initial check-in guy hadn't offered any potential upgrade, when we got up to the level in parking lot where you pick up your car, the clerk there took a look around and asked if we wanted the silver Cadillac!  For a second I was like, I don't wanna have to deal with driving that big ol' thing, but then I immediately reconsidered and was like, HELLS YEAH.  Gimme that Caddy!
The driving that day was done in style, my friends.  And throughout the day, what with the very smooth ride and the many electronic features throughout the interior including CarPlay, I'm not exactly ruling out a similar Cadillac in the future when it comes times to think about getting a new car.  It was that good.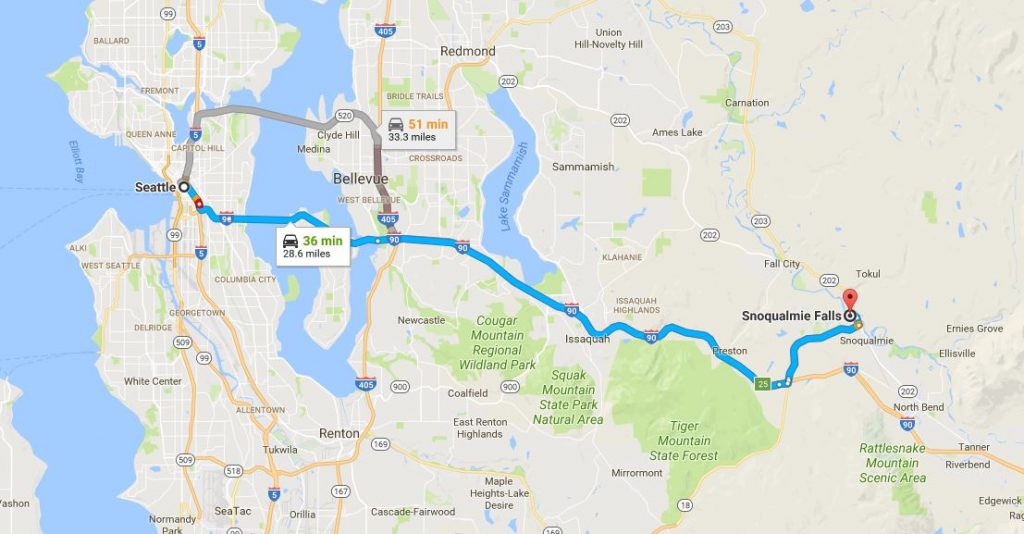 You can see that the Snoqualmie / North Bend area isn't all that far from Seattle – just about 30 miles or so.  Off we went on the I-90 to destiny.  But as you'll notice in these pictures, already the air and sky this day was much different than yesterday, as the smoke from the fires was much more present.   Wasn't gonna let that stop me from having my day though, that's for damn sure.
Driving to Snoqualmie
The only first point I ever considered on this adventure was the Great Northern and the accompanying waterfall.  No other destination was more iconic, and likely easy to find and get to.
I've made lots of previous plans in my head about what things I'd have to see when doing this trip.   I'd found a few great online resources that had mapped out quite a few of the locations from the original 2 seasons along with Fire Walk With Me, and those in Washington state are some of the most iconic ones.  Not surprisingly, a lot of what posed as Washington was in good ol' Southern California, including a few places in Monrovia, CA.  I'm heartbroken though as just now I was planning to link to this site, http://www.intwinpeaks.com/, as it's by far the most comprehensive collection of filming locations and I get a 'no website found' error!!!! Noooooooooooooooooooo!  Well, maybe it'll come back and it's a server error?  Anyway, going to the Snoqualmie Falls was always the first place I wanted to go…..and so we pointed our Google maps to the Snoqualmie Lower Falls area, as we were ready to do some hiking.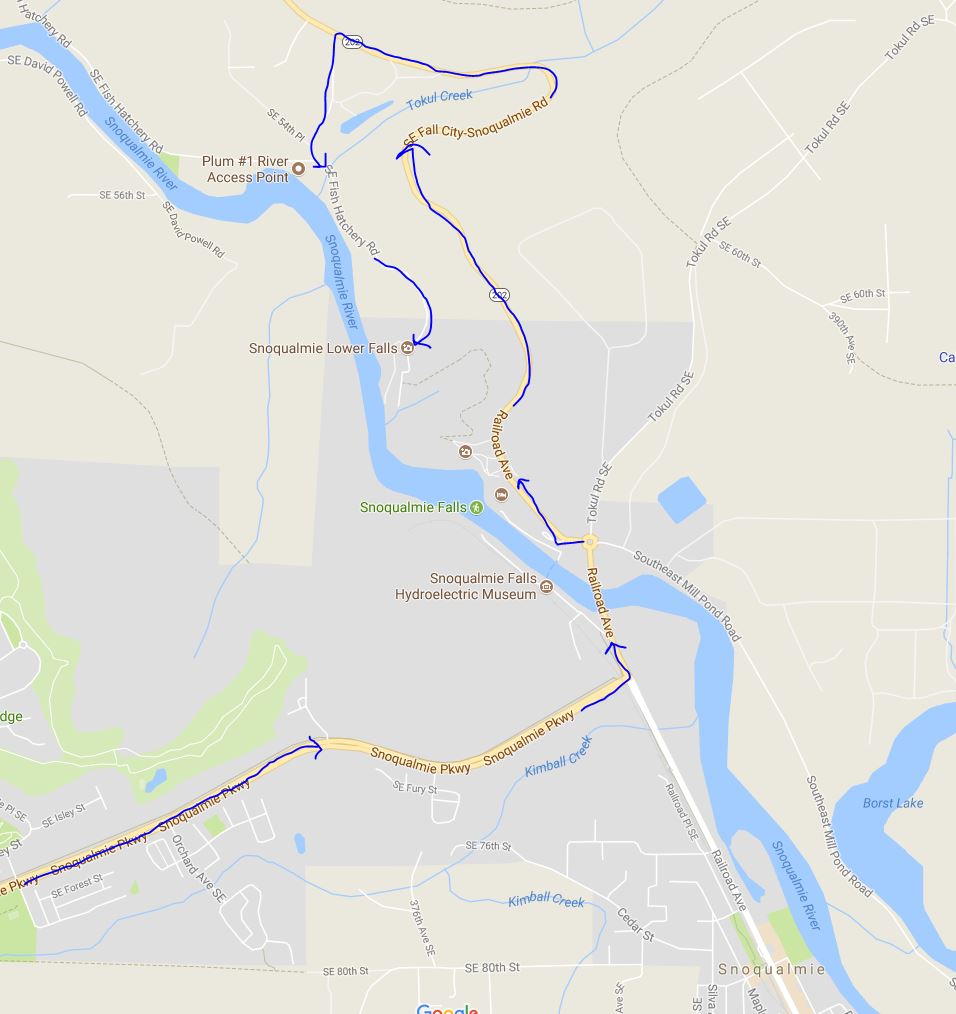 As we approached the destination, we traveled Railroad Ave over the river and you could look to the left and see where the river "ended" as it went over the falls, which made me realize HOLY SHIT the Great Northern Hotel is gotta be coming up on the left, and sure enough, we drove by the Salish Lodge (aka the Great Northern Hotel)…but didn't stop.  Like I said, we were gonna work our way back up to it, so we kept going on down to the turnoff for the Snoqualmie Lower Falls park area.
You'll see in the pictures, but it's just gorgeous here.  The trees and the river are beautiful nature all over you, even with a sun that was shrouded in smoke and seemed little more than an orange fuzzy ball.  We were HERE.  At the Lower Falls park area, you can hike along the river on a boardwalk to an area near the bottom of the falls, giving you a beautiful perspective of Snoqualmie Falls from the bottom.  You're not all that close though, and I had seen previous pictures where people were standing on river rocks and were much closer to the Falls.  I think that's frowned upon now.
Snoqualmie Lower Falls
Again, no "Twin Peaks" filter was used to get this yellowy tint on the photos.  That's courtesy of the fire and haze in the air around us.  In Snoqualmie, the main impact was the color of the sky, as the temperature really wasn't all that bad.  Once we went to North Bend though, the temperature skyrocketed and the smell of smoke was awful.  But I jump ahead.
After soaking in this view of the falls, we then backtracked and then took the other path available to us, which was to hike up the hill to Snoqualmie Upper Falls.  This was a hell of a hike.  It's only about 1/2 mile, but pretty much it's all uphill.  With the smoky air I'm sure that made it more difficult than normal, but also, it was just a steep climb!  A beautiful steep climb to be sure, as it was a path through the gorgeous trees.  Lots of markers were there to indicate what you were looking at, and it was easy to imagine David Lynch using this area as scenery for establishing shots of the deep, dark woods.  After a sweatier-than-hoped for climb up the hill, we started seeing yellow poles, and it was clear our hike up was close to an end.
Sure enough, it was concrete walkways and wooden rails and the sounds of waterfalls….and then we rounded a turn and HOLY SHIT IT IS THE FUCKING TWIN PEAKS CREDITS PERSPECTIVE OF THE GREAT NORTHERN AND THE WATERFALL! I can die now.  I couldn't stop taking pictures, and they're really not all that different from each other.  I. Don't. Care.  It was my moment and I was going to capture it.  I even took a damn video mimicking the credits pan to the bottom of the falls.  This is Twin Peaks.  I was here.  I've made it.
Hiking Up The Hill
The Snoqualmie Falls & The Great Northern Hotel Next to it


I eventually was okay with tearing myself away from this experience.  Larry knew better than to try to rush me.  I did want to keep seeing stuff though, so we trekked a bit further up the hill to take a look at the Salish Lodge / Great Northern itself.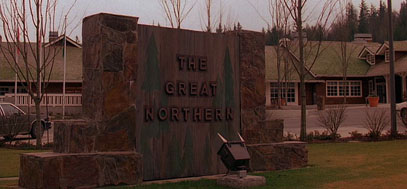 The exteriors of the Great Northern were obviously from what is now the Salish Lodge, but the heavily-Native American and wood-paneling interiors are from different locations and stages entirely.  So going inside, you won't be seeing things like this: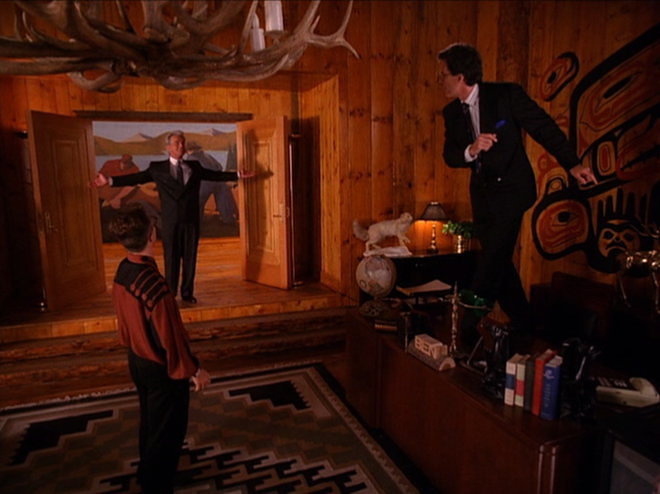 It's a bit more contemporary and not nearly as dramatic looking as what was in the series.  We didn't spend all that much time in there, as it is a hotel, but there was a gift shop and oh man it was a treasure trove.  First: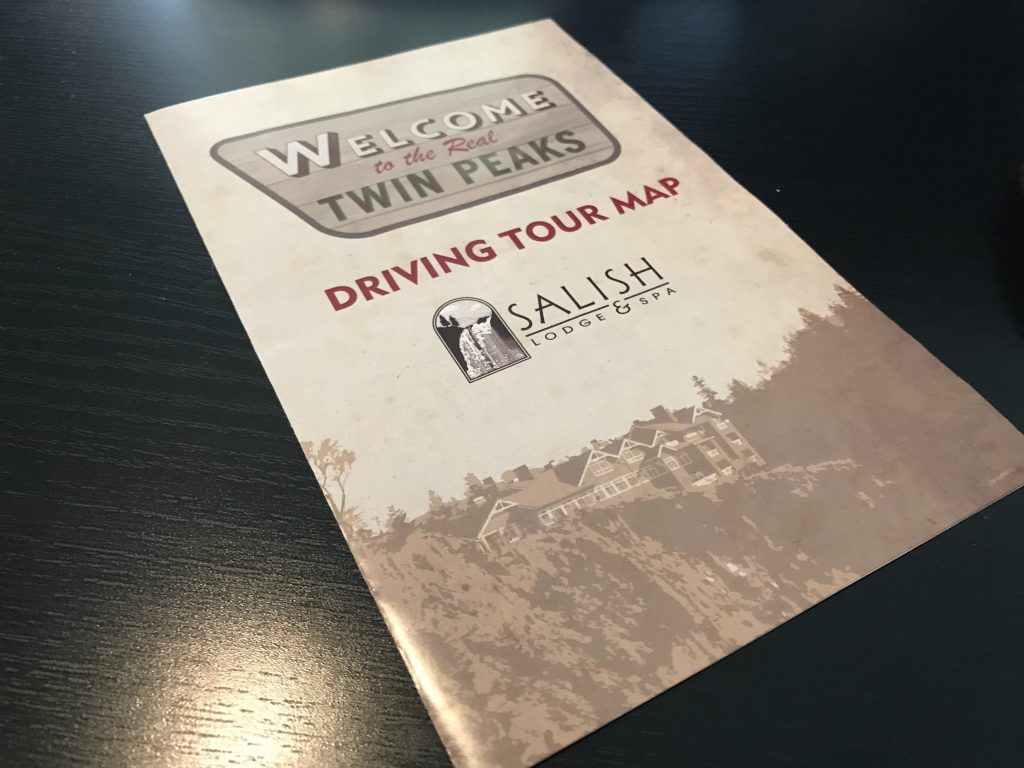 This was the motherlode of usefulness for the rest of the day.  It basically points out where all the other nearby, relevant sites are, with addresses on the back!  That was funny actually as I was showing this to Larry and he's like, great, but we need addresses for the GPS…and then I turn it to the back cover and voila!  I'm not going to scan this as I'm leery of giving away copyrighted material, but the inside can be seen in these pictures below…along with my other treasure – a Room 315 Great Northern Hotel keychain!  Yep, I can now apparently enter the Black Lodge / White Lodge / Odessa based on the last episode of the Return!  Yay, me!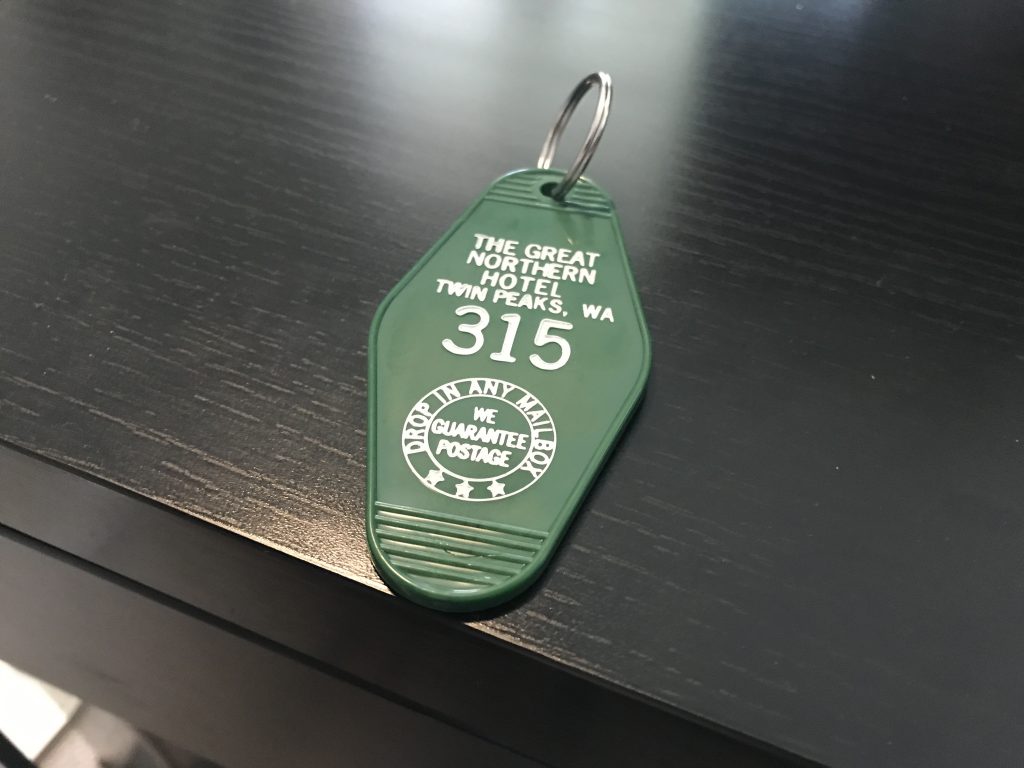 The friendly clerk in the gift shop was happy to indulge my questions and she told us that we were lucky as these were selling out like crazy and it's hard to keep them in stock as the manufacturer has difficulty getting the particular plastic needed for these kind of tags.  So yeah, totes lucky.  Got some other stuff there too, including a Thanks for Visiting the Great Northern magnet, a pad of Great Northern Hotel paper, and much needed water after our hike!
The Salish Lodge / Great Northern & the Goodies Within
Larry had been interested in crossing the bridge, but I pointed out it just goes to the parking lot across the highway.  But it did provide a nice shot of seeing the interior driveway circle that is the entrance to the hotel.
With the Twin Peaks Driving Map in hand, we could now see a few more things that I hadn't really even expected to see, and happily, they were all kind of nearby and relatively easy to travel in a line for.  But first, we had to hike back to the car!
The Giant Log
The nearest next thing was the Giant Log – you only see it occasionally in the show, usually if the episode would air the 'long' credits.  I think it would also show up in various scene changer clips too, but hey, it was here, so we drove to the nearby Snoqualmie town center to see it, although it was kind of hard to miss (surprisingly) as it's all covered with a roof now!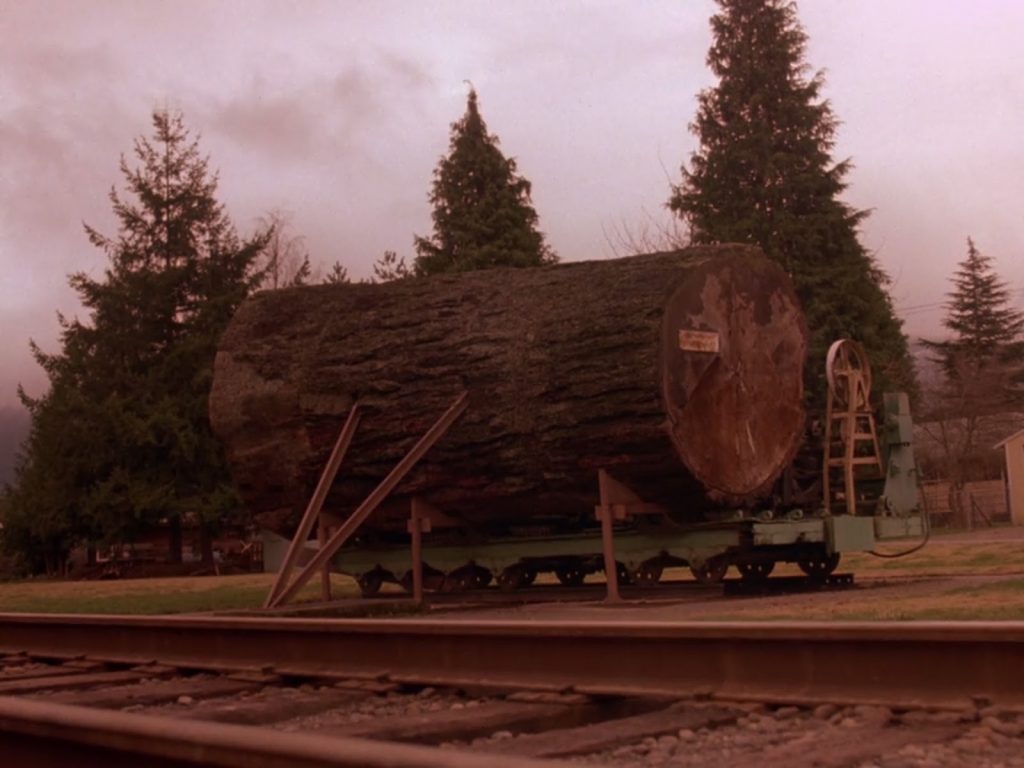 And here's what it looks like when you go see it for yourself in Snoqualmie:
Ronette Pulaski's Bridge
On the original series, the murder of Laura Palmer is the main driver, but there was an additional victim who didn't die: Ronette Pulaski.  She manages to stumble away from the scene of the crime and eventually falls into a coma for most of the show, notably waking up to pinpoint that BOB was the one who assaulted her and then at the end of Season 2 to verify that the smell of scorched engine oil was present during the assault.  Poor Ronette looked like this trying to find some kind of help: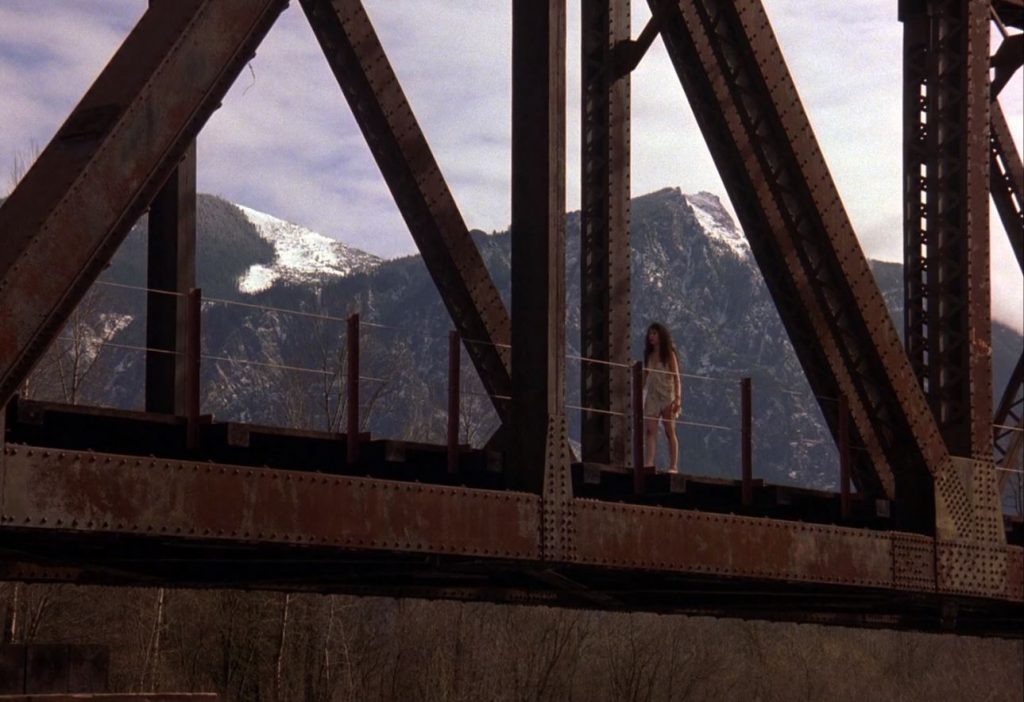 And happily the bridge itself is still present but it's no longer got train tracks running across it.  In fact, the part of the bridge that would have gone over the road you drive to get here is gone and is capped off with a staircase to get up to the bridge.  It actually looks like a nice long bike or running trail starts at the bridge.  So that's nice.  Although there is still an isolated creepy factor to this bridge.  I wouldn't want to be here at night.
The Twin Peaks Sheriff Station / DirtFish
Right around the corner from the Ronette Pulaski Bridge is the location for the Twin Peaks Sheriff Station.  As you come down the hill, it's unmistakable that you're seeing the back of the building as the windows around it are very telling and familiar.  The colors of the building, mind you, are quite a bit different from the scheme used by the Sheriff's Dept, but that's because it isn't a sheriff's station at all.  It's now the home of DirtFish, a rally car racing school.  There's no way to disguise the fact that it is the same building though, even with different colors.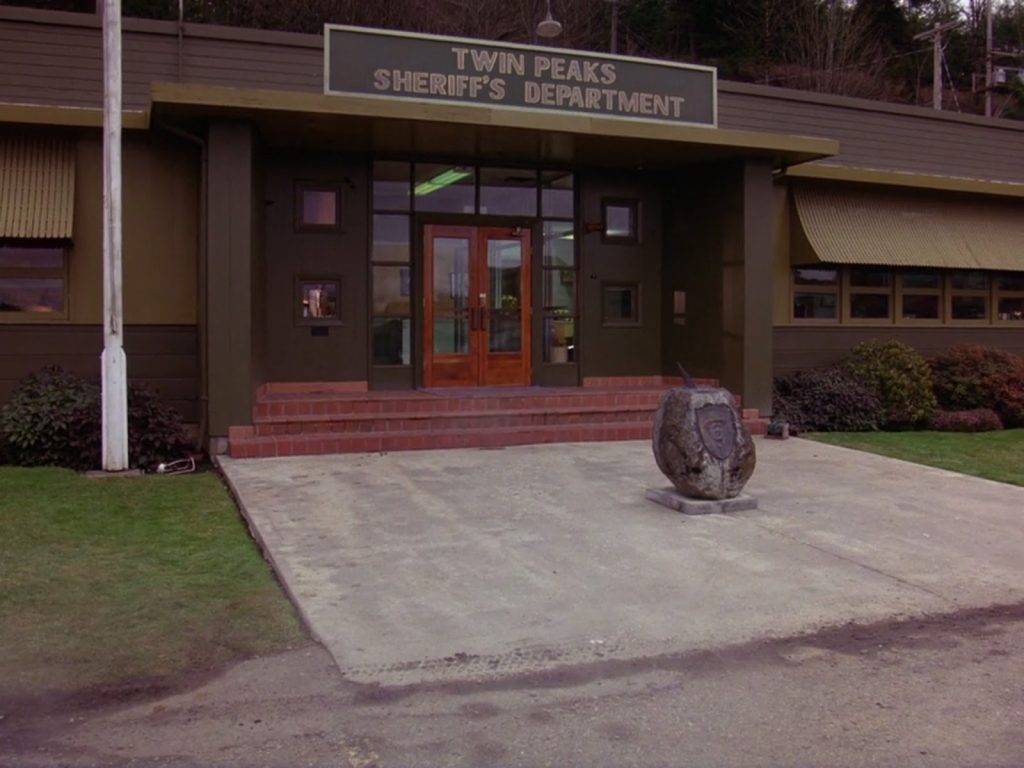 As we pulled in to park, it was impossible to miss the fact that a Twin Peaks Sheriff Ford Bronco was parked there for anyone to look at and take pictures with.  It was amazing.  We meandered around, taking pictures of the Bronco and the exterior of the building as with this being a business, it's probably not too keen on visitors.  But then, I reread one of the notices in the Bronco's windshield:  they were quite okay if you wanted to go inside and look at the lobby and take pictures.  SAY NO MORE.  I admit to still being nervous but I entered and made sure the woman up front knew I was totally a nerd and just wanted to see the Twin Peaks stuff…and she ended up being AMAZING.  Not only could we take pictures, but she asked if we wanted to sit at Lucy's desk.  UM, YES!?  So yeah, we sat at Lucy's desk.  And DirtFish kept a ton of the look of the reception area intact.  It still actually looks quite a bit like the interior of the S3 sheriff station, and those windows around the building are distinct and still present.  It's awesome.
Welcome to Twin Peaks, kinda
One of the images many people have of Twin Peaks in their minds are images from the opening credits, especially the Welcome to Twin Peaks sign that greets you when driving into town.  Well, there is no sign.  At least, there's no sign here in reality land.  And even if one were to be put up, I'm sure it would be stolen in a heartbeat as the one for the Twin Peaks in California always was.  I'll eventually update this post once I find the picture I took with that particular sign back when I was 14…it's epic.  I'm even wearing my Who Killed Laura Palmer? signed-by-Sheryl-Lee t-shirt.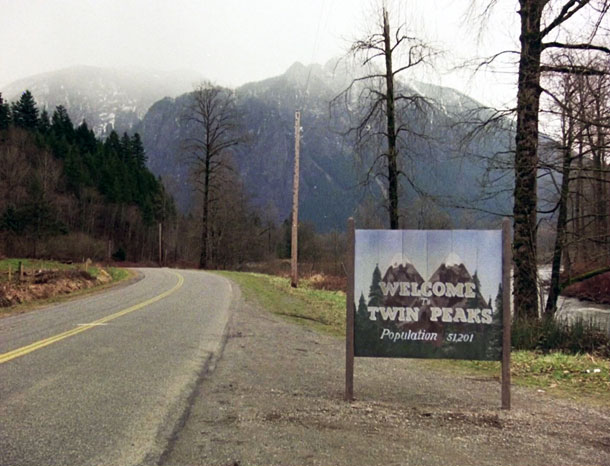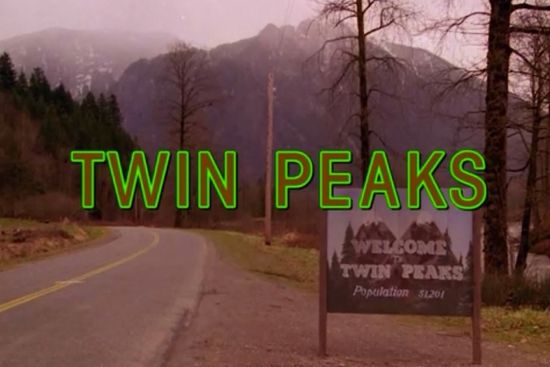 MEANWHILE, the driving map gives you the exact address to plug in to find the bend in the road where the sign should be.  We were tooling around and blew past it as there was some deserted car already there and I was like…um, what?  It was a fairly empty road though so I 3-pointed back around and parked in front of the empty car.  Happily, it didn't interrupt the scene!  We were where the sign would be!  The haze was really bad though so the distinctive mountains in the distance were nowhere to be found.  🙁
Larry will have to photoshop something up to add the sign back in.  Will update this post accordingly when that happens!
At this point, it was time to eat.  Hmm….where should one go to eat if they're in Twin Peaks?  DUH!
The RR Diner / Twede's Diner in North Bend
It's a short drive to get to North Bend from where the sign location was, and it was a beautiful drive too…but damn, the heat freakin' jumped up in that short distance.  And the smoke from the fires was particularly pungent at this point too.  Didn't matter though – we were here….and after parking, suddenly my hopes and dreams crashed.  The entire street that Twede's Diner is on was completely closed and getting torn up for a re-do.  Ruh roh, Shaggy.  We persisted though, and saw that the We're Open sign was present…so off we went, crossing the street, and entering nostalgiaville yet again.  It's the freakin' RR Diner!!!!
Well, at least the RR Diner seen in the Pilot episode and all throughout S3 / The Return.  The one seen in the remaining S1 & S2 episodes was a set in Los Angeles, so that version seemed to have a bit more space than reality.  It's amazing to actually walk in and see the lights on the ceiling, the familiar booths on the left, and the booths on the right.  Norma's office of operations booth was in the back left (unfortunately populated by others already) as was the booth on the right where Bobby & Shelly were having a parental intervention with Becky this season.  I headed towards a booth along the wall on the left (the one where the white-haired lady is sitting in the Starring Kyle MacLachlan screenshot above) and promptly sank into bliss.  We were sitting in the RR about to have lunch.  Seriously. This was happening.
Everyone working there was super nice and obviously used to people coming solely for Twin Peaks stuff.  The food was good too, although we were too full from the lunch to think about dessert.  Cherry pie isn't my thing anyway, so even if it had been good, I wouldn't have cared.  🙂
We were basically done with the major locations that were filmed in the Snoqualmie or North Bend area.  I'm sure The Return had more locations I missed, but come on, these were the biggies.  I didn't really care about the High School and the Roadhouse was in the wrong direction.   Next time!  But oh yes, there is just one teeny-tiny remaining location from up here in Washington.  It isn't all that close, but it's significant and can't be ignored:  The Palmer House.
The End / The Palmer House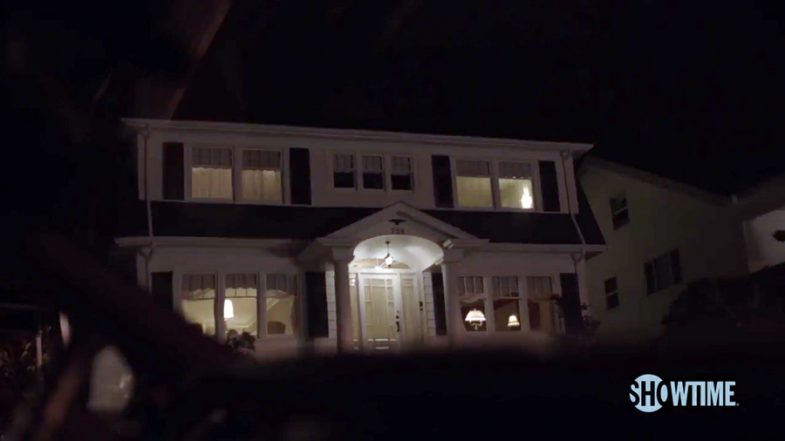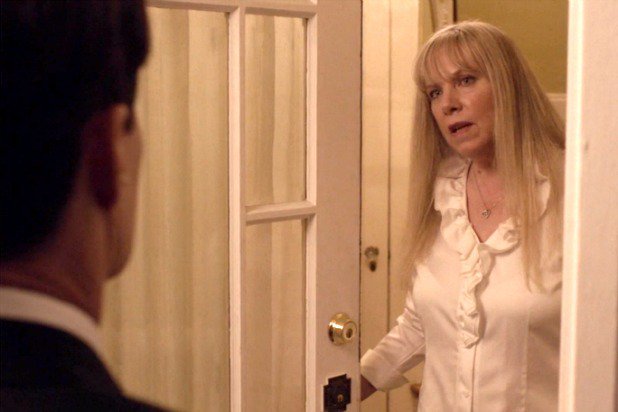 The Palmers, and the Palmer House too, are central to most of the Twin Peaks mythology.  Laura Palmer obviously was the impetus for most of Season 1 and parts of Season 2, and the ramifications of her murder with both her father Leland and mother Sarah are terrifying tales.  Watch the show, you'll know what I mean.  In the Return (S3), Sarah Palmer is a hollowed-out wreck of a person.  But as we learn, it's a whole lot more than that.  And when we return to the Palmer House at the very end of the last episode of the Return – holy hell, it's a mind blower.
If you haven't seen the show, this won't make much sense at all.  Hell, even if you have seen the show, it is hard to make sense of the scene.  But this whole scene is relevant to my story.  Seriously.  So we had to drive from North Bend to Everett, which are not close at all.  North Bend is east of Seattle, while Everett is due north about the same distance.  We were driving at rush hour too, so the GPS was telling us it was going to take about 1 hr 20 minutes.  ugh… While sitting in the parking lot where we'd parked for the RR Diner, I was thisclose to saying it wasn't worth it.  But then I remembered what we were here for that day and it was like, of course it's worth going there.  So we commenced the drive and it did take about that long, with us getting there around 4:30pm.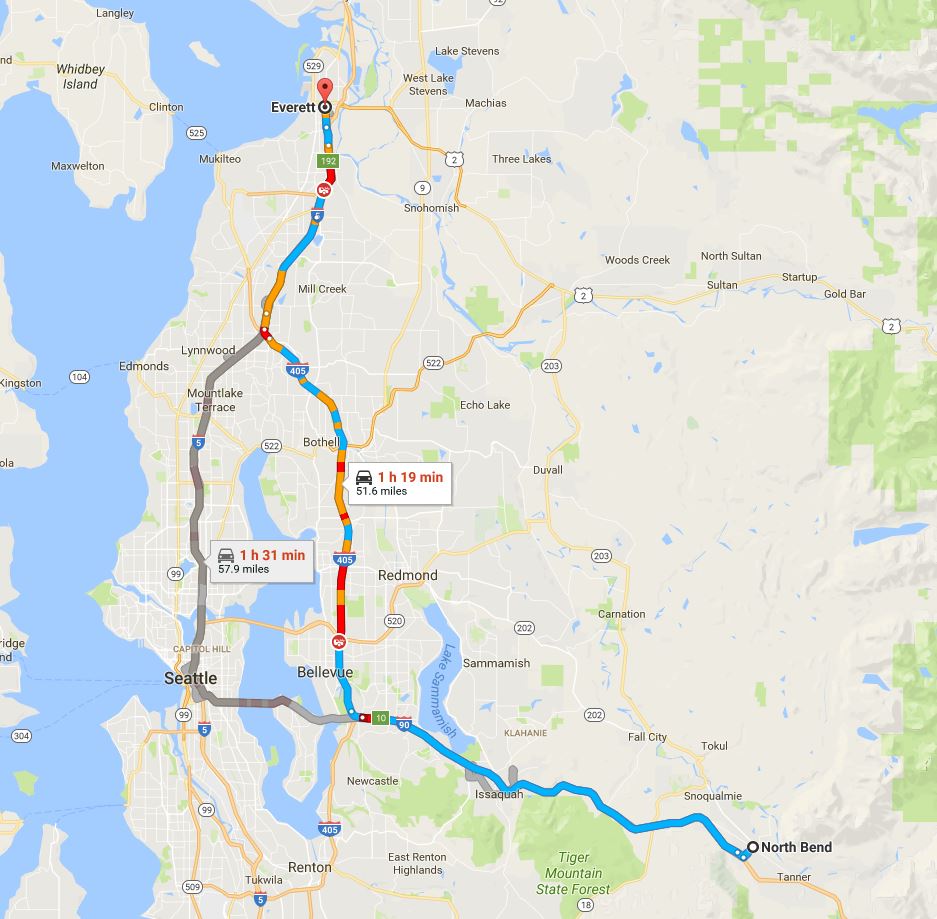 We pulled up, parking pretty much like Dale and Laura do in the clip above.  Immediately Larry sees that there are people sitting out front on their porch, and it's like, damn.  I just wanted to see the house and get a shot of it, then leave.  Now, it's possible I may not even get that, as most people aren't likely to take kindly to folks taking pictures of their house.  BUT, we're here, so I decide to put on my happy face and be as charming as possible.  I get out of the car and immediately introduce myself, from a distance, and say I'm just hoping to take a picture of your house as I am a Twin Peaks fan.  The couple is immediately accommodating and they're like, we'll just go inside so we're not in the picture.  I reassure them they don't need to do so, and that I'll be out of their hair immediately.
It's clear that this is the woman from the final scene of the series, Alice Tremond.  I had known that the woman playing that role was the actual owner of the house, so it was like a holy shit moment of this is really happening.  Something the world just saw 2 days prior on TV and i'm fucking living it right now.   We take some quick pictures from basically across the street to not impose, and she starts chatting with us, as does her husband.  They're used to getting visitors and we talk about the Finale, and I introduce myself and Larry.  They're Mary and Tim, and I'm having a nerdgasm as I can't believe this is happening.  After a few moments, they ask if I want to take pictures on the porch, or better yet, do I want to see the inside of the house???  You could have knocked me over with a feather at this point as I was about to pass out from euphoria or something.
UM YES I WANT TO GO INSIDE THE INFAMOUS PALMER HOUSE WHICH IS THE END OF TWIN PEAKS AND IS THE SITE OF SO MANY ICONIC MOMENTS FROM THE SHOW/MOVIE!
We go IN.  It's the foyer where Dale and Laura talk to Alice.  We then look to the left and there's the living room, where Sarah Palmer typically spends her days and nights.  You can then see the dining area in the back where they have the axe that can be seen in "The Missing Pieces" scene when Leland declares he's hungry.  They have a framed Laura Palmer homecoming picture by the couch.  I'm dying all over every few seconds.  This really is happening.  I hesitate taking too many pictures inside someone's home, as this isn't a set.  This is literally their living room.   The TV that Sarah Palmer is watching in Part 2 is in the other room which is more the TV room nowadays.  We can see the kitchen that has been definitely upgraded but it's the same one where Sarah Palmer learns the news of Laura's death and issues her heartbreaking scream of sorrow in the Pilot.
THEN.  She asks if I want to see Laura's bedroom and THE ceiling fan.  So yeah, we go UP the stairs of the Palmer House – the same ones you can see on that picture above.  We walk across the landing to Laura's room and get the shit scared out of us as they've installed a BOB-looking mannequin in the bathroom and he's staring out at you.  See  Fire Walk With Me's "diary" scene and you'll kind of get a sense of what I'm talking about.  We take pictures on the landing and here I am, in a piece of pop culture history.  It's unreal.   Mary and Tim are the most generous folks for allowing us in to their home on a random Tuesday, and even while writing this over a week later, I still can't believe that happened.
We got back outside and talk some more, and even then at that point, another person drives up to make the pilgrimage.  It's crazy.  I imagine you have to get used to it if you decide to buy an infamous TV house…and then when you yourself end up in the LAST SCENE of the Twin Peaks Return.   Just….unbelievable.  It's a memory I'll cherish forever.
One last thing on Part 18 of the Return:  there's been a very talented artist creating unofficial posters for each part of the show, and he just released the one he created for Part 18: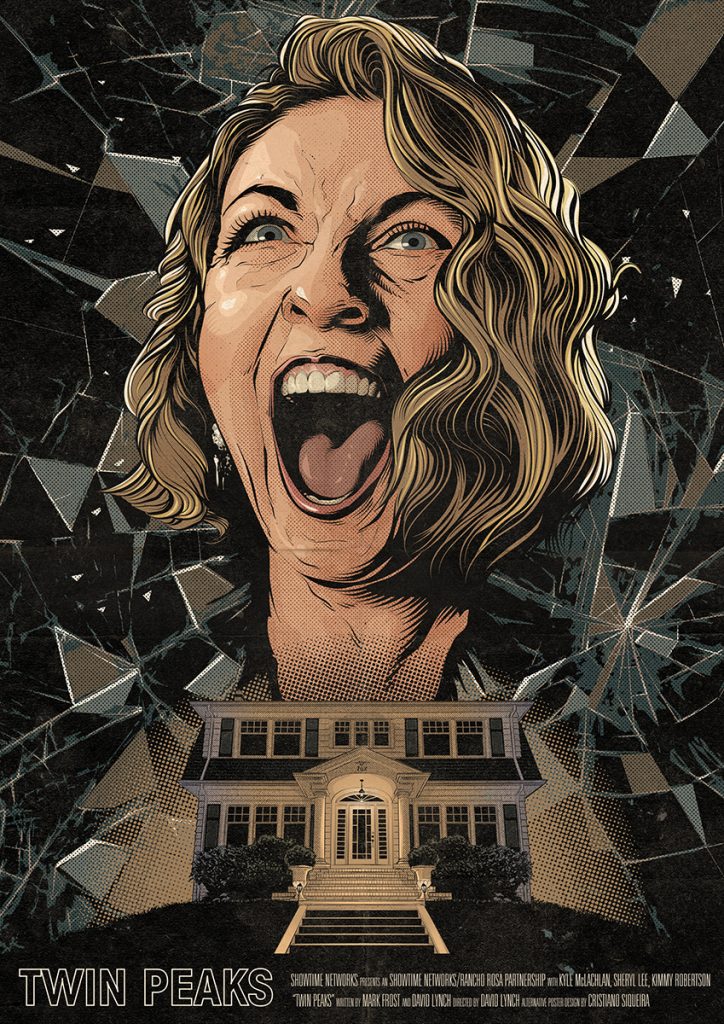 This is beyond incredible and captures that last moment with Laura and the Palmer House perfectly.  Laura is truly shattering whatever this world is with her last scream.   I must have this as a print to put on a wall somewhere.  Big hat tip to the site, Welcome to Twin Peaks, for showcasing crisvector's art: http://welcometotwinpeaks.com/inspiration/twin-peaks-posters-part-17-18-crisvector/
Update:  Sept 21, 2017:  Vulture conducted an interview with Mary, the owner of the house.  It is not surprising that we were not the only ones making a pilgrimage to the Palmer House!
http://www.vulture.com/2017/09/twin-peaks-laura-palmer-house-real-homeowner-mary-reber.html
You'd think I'd have passed out and Larry would have needed to drive us back to Seattle after that.  But no, actually, Mary suggested that we take a drive over to see the Funko factory, as they're based in Everett!  Apparently the Hayward house is also in this neck of the woods, but frankly, that's kind of like being offered a hot dog after having just devoured a Lawry's Prime Rib.  I mean, maybe that would have been good before I just chowed down on prime rib, but not really feeling it now.  🙂  But Funko's sounded awesome to visit, so we did drive on over through downtown Everett (which is very cute, btw).
Funko HQ time!
It's basically what you'd imagine it to be – although they've done a fantastic job of theming the hell out of this space.  Surprisingly?  No Twin Peaks Funko figures were present – not that I needed them as HELLLLOOOOOOOOOOOOOOO I've already got all of them, even the ComicCon Black Lodge Cooper & Laura.
And then we drove all the way back to Seattle, happily against the main flow of traffic, returned the car without incident to Enterprise, schlepped back to our hotel, and had a delicious meal at the Brooklyn, a great steak place.  What a fucking day.