There's no other way to put it:  this was one of the best days of my life.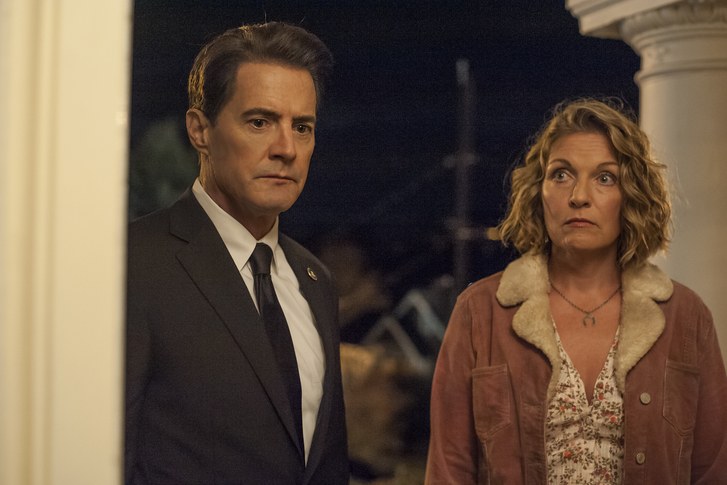 I've posted very little over the last few months due to work and indifference, but the few posts I've done have largely involved Twin Peaks.   The 3rd Season, aka The Return, wrapped up its season on Sunday, Sept 3, and it's very likely that is the end of the series too.  I can live with that and spend time reading all the many, many articles trying to decipher what the hell just happened with "Laura" screaming out the lights in and outside the Palmer House with a confused Cooper looking on.  I've been a fan since 1990 and as I got older, I wanted more and more to visit Seattle to go see all these iconic places for myself.  Finally, this dream came true as we came up to Seattle and I staked out one of the days as a Twin Peaks day.  And oh lordy, this day exceeded any and all of my expectations.
For some of my Twin Peaks bonafides on this here site, I present some of my posts:
Also, lots of other Twin Peaks-related stuff at this tagged collection:
https://www.hobiebarnes.com/?tag=twin-peaks
And to make it easier since this post is looooong, I've created some links to be able to jump ahead to the major section headings:
Twin Peaks Locations: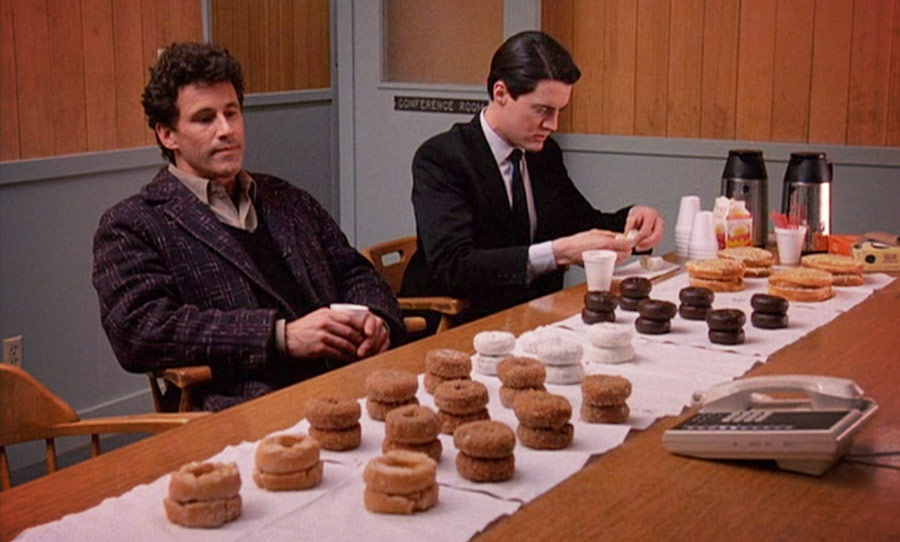 You can't go on a Twin Peaks adventure and not start it off with doughnuts.  Larry's boss had recommended an outstanding place, Top Pot Doughnuts, that we could walk to in the morning before picking up the rental car.  It was a very cool space in and of itself (Barack Obama also had visited there) and the doughnuts were delicious!
Top Pot Doughnuts
We obviously had not driven from Los Angeles to Seattle for this trip, as that is a vacation all on its own, and while I had pondered if taking an Uber all around would make sense, I ended up realizing that was a terrible idea.  So for $48, I rented a car for the day from Enterprise.  And while I was expecting something like a Nissan or Chevy mid-size somethin'-or-other, and was disappointed when the initial check-in guy hadn't offered any potential upgrade, when we got up to the level in parking lot where you pick up your car, the clerk there took a look around and asked if we wanted the silver Cadillac!  For a second I was like, I don't wanna have to deal with driving that big ol' thing, but then I immediately reconsidered and was like, HELLS YEAH.  Gimme that Caddy!
Continue reading Finding the Real Twin Peaks 2 Days after the Return Finale →