Today, we went over to Mom's and had a great dinner with Stacie, which she fixed up.   Drinking of wine commenced along with a couple of games of Jenga and Rack-o, and all was well in the world.   We had a lot of fun, snacking on food and laughing about memories past – it's also Harv's birthday, so it was fun to remember the fun (and drinks) we had on his 80th birthday.   Anyway, I think today was a lot of fun, and here are pictures I took:
Sunday, May 13, 2018 – Mother's Day in Duarte
That's the main picture-worthy stuff from the past week, to be honest.  It's been kind of hellacious the last week or two or three at work for me, much like last May.  This is the end of the engagement I'm on and there's a lot of having to get us across that finish line in ways that both sides agree on.  Cross your fingers that this week is it, okay?
The rest of this post will be videos I've been loving this last week or so; you're welcome.
Childish Gambino's "This is America":
We saw Donald Glover host SNL last week and he performed, as Childish Gambino, this song as well as one that hasn't been released yet.   The performances were amazing, but the real show was to come in the release of this music video the next day.  It's fantastic and powerful and intense and requires multiple viewings.
Then I saw this mashup with Carly Rae Jepsen's "Call Me, Maybe" and now I can't help but think there was intentional synchronization going on:
I had previously raved about the first few singles that Janelle Monáe had released in advance of her new album, Dirty Computer, being released – well, that album has been released and it's amazing.   She also released an entire long-form video containing many of the songs within as well as an interesting tale to stitch these videos all together.   If you have 45-50 minutes or so, it's well worth a watch:
Janelle Monáe's Dirty Computer Emotion Picture:
Random videos time now –
First up, this latest season of Survivor, "Ghost Island", has been okay, but it's had in its cast one of the hottest men to be cast on this show, ever:  Michael.  Good lord, he's fine.  So fine.  But alas, he got voted out recently and so now he's on the jury and having to kill time.   Lately, CBS has been getting cute and indulging the cast to do fun stuff, so with Michael, they filmed a fake cologne commercial in the vein of Calvin Klein….and they're pretty damn good with the vibe they create because hot damn this mofo can sell me anything.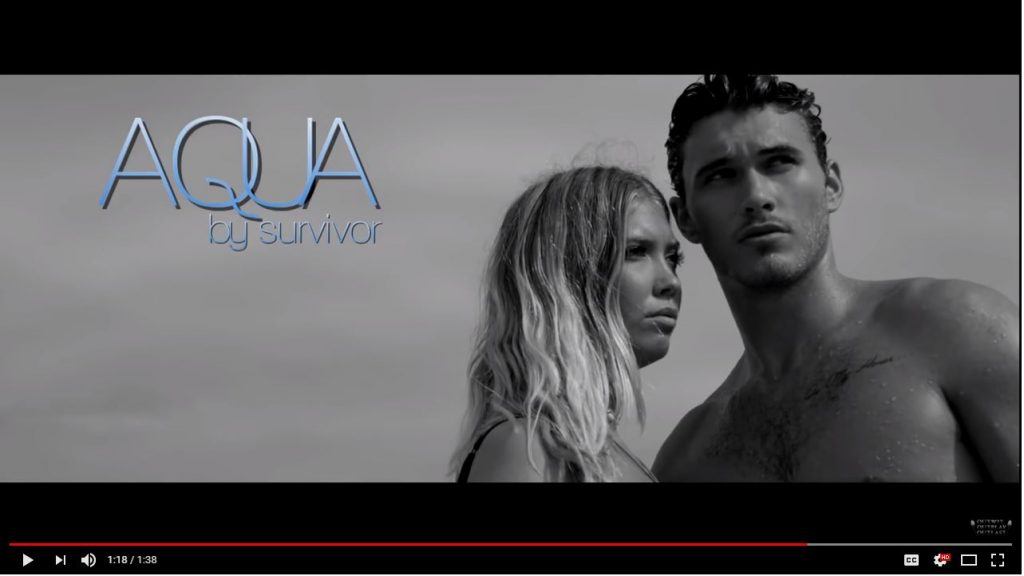 Lego videos, especially those around Star Wars stuff, are awesome.   Here's one I previously raved about with regards to the Death Star kit, but this new video is one that isn't a kit and is made by those folks who collect thousands and thousands of Lego bricks to make any and everything.  This guy made the Star Destroyer wreckage as seen in The Force Awakens when we first meet up with Rey….and wow is all I can say.  It's incredible!
Finally, there have been these small animated cartoons being released in the Star Wars world that are canon and cover areas of the lore that may not necessitate a movie on their own but it's cool to see nonetheless.  These videos are called Forces of Destiny and there are more than that I'm showing here – but this one is about Porgs and I love porgs and you must too:
I love it so much.
Alright, that's enough from me for now.   I hope all is well with you out in the world.