I stayed away from social media once Big Brother started on the east coast so I ended up missing the tease online that the comic book cover concept was coming back this year!!!  Yay!!!  Last year's was awesome, and this crop is damn good too.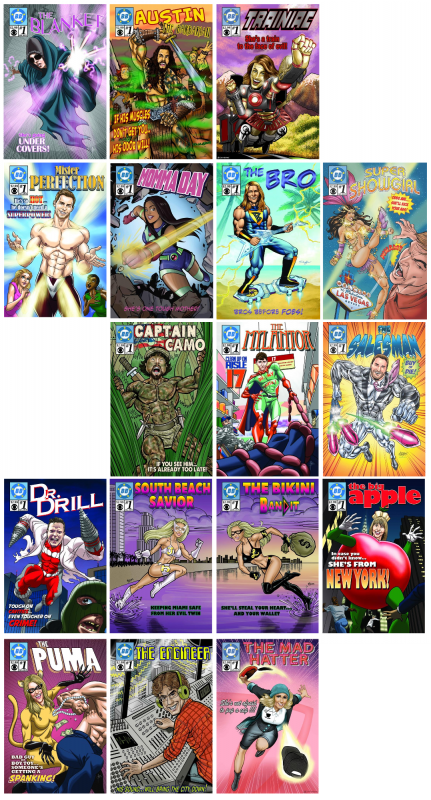 Gotta love some of these as they are hilarious!
Clay:
This one looks almost obscene….ly hot.
Audrey / The Blanket:
It's too hilarious how accurate this is.
John / Dr Drill:
This captures Johnnie Mac pretty damn well.
Here's the rest – thanks, CBS, for bringing this back again this season.  I always enjoy it.  The animators really know how to draw the hotness!