The websites Trulia and Zillow are fantastic resources when you're looking at places to live, whether it's renting or buying.  I used Trulia extensively when we had to move from Santa Monica and is actually how I found the listing for where we live now.  I used it a lot earlier this year to also look at places we could move to when we considered not renewing our lease here.  There's a lot of fabulousness out in Los Angeles, especially in the Hollywood and Silver Lake/Los Feliz area!  But I really hadn't been looking at it again until a friend had pointed out this fantastic house he and his girlfriend were drooling over…mind you, we all know this isn't affordable, so don't think I'm dabbling in million-dollar homes.  But it's such a nice dream to have.  So here's the house they currently love: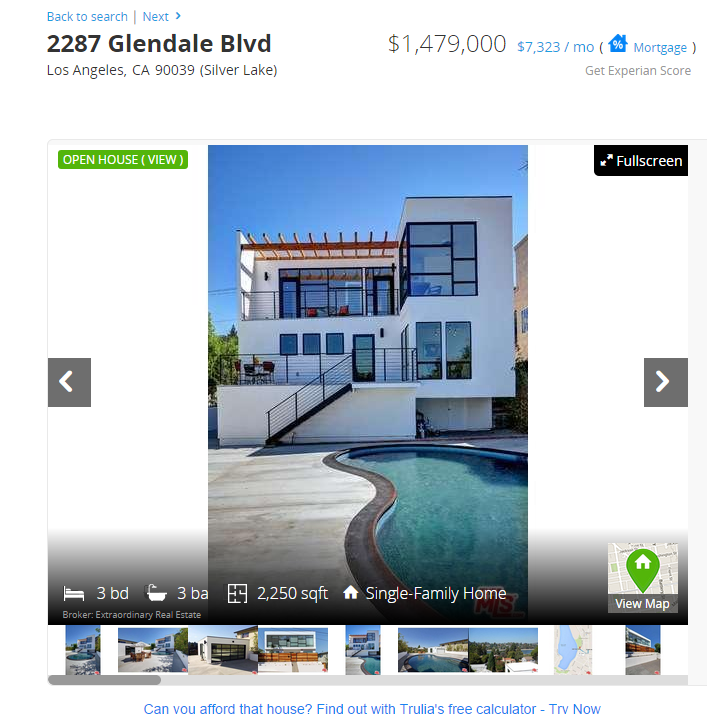 Believe me, I would freakin set up shop and be set for life if we could live in this place.  But yeah, it's basically $1.5MM dollars.  HOLY SHIT.  That's a lot of fucking money.  But you should click the picture to see the listing – the place has those modern elements that make me drool.  It's gorgeous.
Here are some others that I've found that I'm particularly fond of…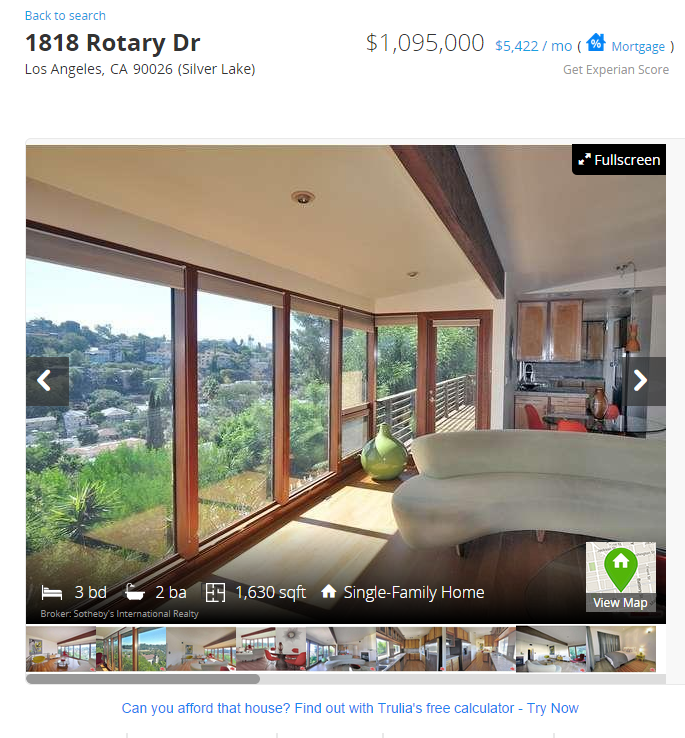 I really like the one below: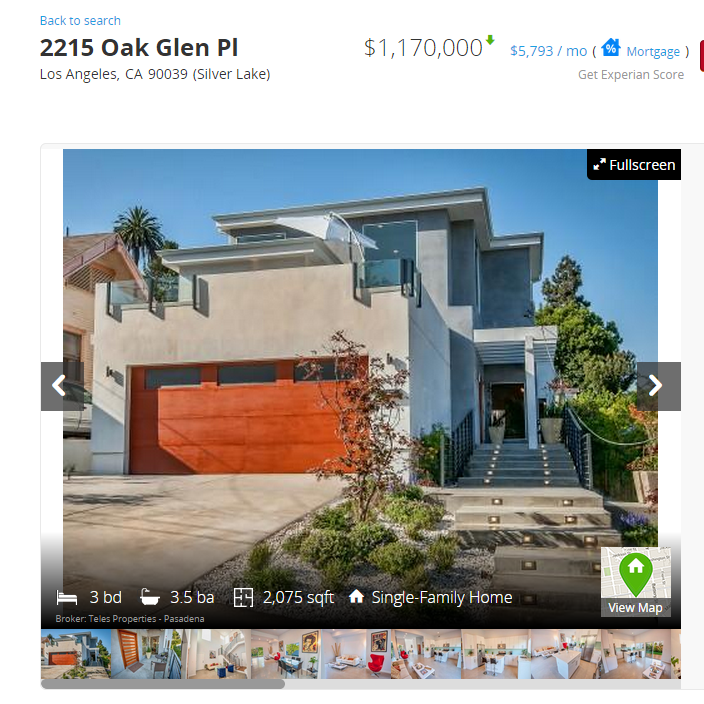 Look at all those lights and concrete!!!  I recognize that my test totally goes towards the modern look – but can you blame me?  The houses are awesome!
Anyway, even though we're not in the housing market this second, I think it's definitely something we'd like to make happen in the near future.  And it can't hurt to look at what's out there – although we'll have to tamper our expectations JUST a bit.