I'm just wanting to get a post out with some assorted pictures and neat stuff I'd noticed before the weekend begins in earnest, as I'm sure it'll be fun to recount the stuff from Fran & Joel's visit out.  But first, we had dinner with them last night:
They flew in from Phoenix yesterday after attending the same conference they went to last year, which was when we met up with them in Vegas.  It was nice to take them to one of the many neat restaurants here in Glendale, this time Bacari.
On Monday, Larry & I went out on a school night to see a show at the Largo – this was where we had previously seen "How Did This Get Made?" last year; this time the show was "Hanging with Paul Scheer" and it was hilarious and the guests were Nicole Byer – who is hilarious and who I first fell in love with from her appearance on "Gay of Thrones" below:
Bye, Bitch!!!!   ALSO, Maria Bamford and Fred Armisen were guests, so yeah, it was hilarious.  I ended up taking the bus from DTLA as I was downtown that day, and while waiting, I took some downtown pics:
The previous weekend, we finally got to hang with Rekha and belatedly celebrate birthday fun with her.  Nicki chose a cool place, Cafe Stella, down in Silver Lake on the Sunset section.  Very trendy bar and restaurant with many attractive people everywhere.  Ah, hip Los Angeles.  Larry & I bailed after the restaurant but we heard the fun certainly continued through the rest of the day/night!
And then the weekend before that, I dragged Larry to go out and see The Last Jedi ONE MORE TIME.  It was my fourth time, his third.   We went to the El Capitan Theater in Hollywood and while it was an experience, the presentation of the movie at Universal was way better.  But there was a fun organist playing tunes before the show and a cheesy laser show too!  And a cool costume display from the movie that we visited.  Anyway, the movie still rocks and I can't wait to see it again…on Blu Ray.
We also did go and see Phantom Thread this past weekend…I'll give the movie that it was beautiful and well-directed, but this was a movie that I was okay with until the last 10 minutes, and then I was done with it.  What a waste of time.  I hope it loses in every Oscar category it was nominated in.
In totally unrelated stuff, Rebels Season 4 comes back soon, and if you love Star Wars, this animated series is a must watch.  The final half of the last season is airing and by the looks of this preview, a whole lot of stuff is gonna happen – and the Emperor makes an appearance!!!!:
I also saw this in one of my favorite sites – These timelapses of Seattle are pretty mesmerizing especially to see how quickly the city is building up: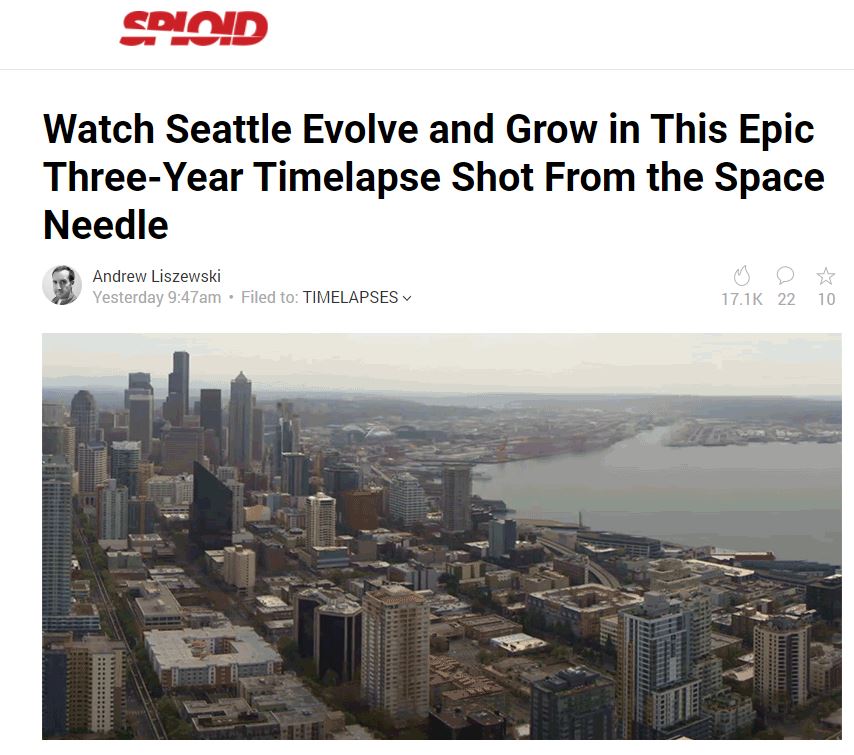 And that leaves us to where we are now.  I've failed on my Amazing Race updates, but I'm still watching as it's amazing.  And the cast of Celebrity Big Brother was announced…and it's gonna be hard for me to choose to watch with Omarosa on it.  Seriously, wtf.