I've been at NBCUniversal (formerly NBC Universal – yeah, there's a difference) now for 5 years, as of yesterday. Â It's kind of stunning that it's been five years. Â I won't pretend to say that the time flew by. Â It really hasn't. Â These 5 years have felt like 5 years, so for me, it's not that it flew by, but that so much has happened.
Just over 5 years ago, I had separated from the US Air Force. Â It was a happy time for me, honestly. Â I had become more and more discouraged with where my career was going, especially when it seemed that I couldn't escape supervisors and commanders that I had very little respect for. Â It's hard to focus some of that back on to myself, but it needs to be said. Â When you constantly get the same problem – perhaps the problem is me. Â I freely admit that I was good at some aspects of being an officer and lacking in others. Â  Faced with this being my future in the Air Force combined with the seemingly unending Don't Ask, Don't Tell policy, I was in misery. Â When that Voluntary Separation Pay offer came up, it was a no-brainer. Â Buh-bye. Â Especially once I had been hired by NBC and was set to move to New York City.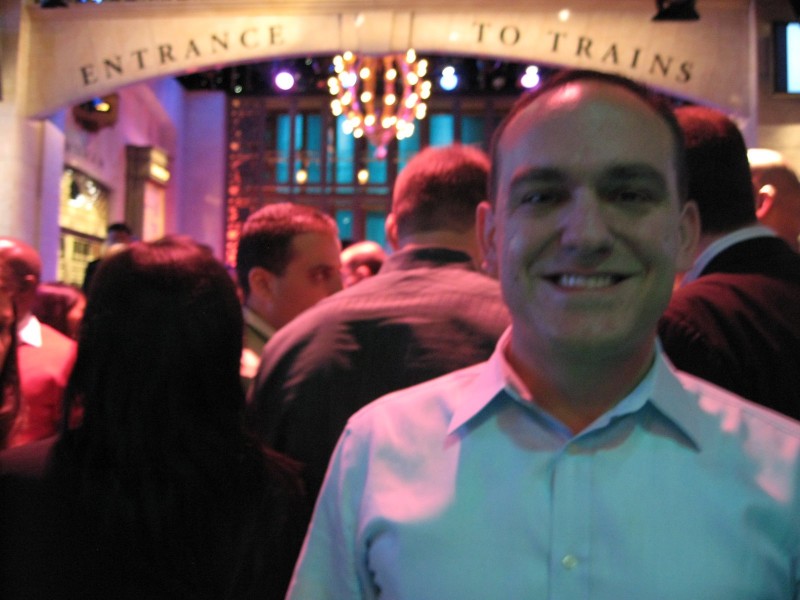 My life while working at NBC Universal was and is an amazing experience. Â I've managed to luck my way into a dream organization, with a great boss and a mission to create new systems and software in a hectic yet effective pace. Â  The people I've met have changed me. Â Living in NYC was a dream come true. Â I got to start dating for the first time in my life and eventually met Larry, the love I never knew I was missing. Â I've moved almost as much as I did in the military, amusingly, from Colorado to New Jersey to Manhattan and then back to Los Angeles/Santa Monica. Â I've worked with some impressive people and I've been put through a lot of stressful challenges, and for the most part, I think I've managed to not only survive but emerge stronger. Â I don't know if I'll be with NBCU for another 5 years, but I wouldn't regret it if I did.
So here I am – about to turn 36 in just over a month. Â  Very excited to see what happens in the next 5 years. Â  If it's anything like these past 5, it's sure to be an adventure!