Hello everybody!  With Larry & I both having gotten a run in this afternoon, it feels like it is actually Sunday, as that's when we normally do that.  But we've got some plans tomorrow so today was it!  I ended up trying a variant on the route I've been going, using the Griffith Park horse trails to run along.  I enjoyed it as it was a little bit more hospitable than the bike path along the eastern side of the 5 Freeway, but I got to about 3 miles in my run and was like, hmm…what to do now?  I didn't really want to retrace my path I'd just taken so instead, I decided to go through the equestrian tunnel under the 5.
Will never go through this tunnel ever
28-Dec-2014 14:23, Canon Canon PowerShot SX600 HS, 5.0, 10.591mm, 0.008 sec, ISO 400
If you notice the caption of that photo, I mentioned EVER.  Well, I'm a dirty liar.  That was from a simpler time, back in December 2014, when Larry & I were strolling along.  But now it was a practicality – I wanted to get back to where I started and not have to go all the way around.  So this tunnel was the solution.  Funny enough, as I approach this point, I start seeing people on horses.  As I get closer, there are a LOT of people on horses.  And they're all cowboy'd up with hats and flannel.  I slow down a bit thinking maybe they're heading into the tunnel and I've missed my shot.  But then they all bunch up and hold short before the entrance, and I'm like, THIS IS IT.  I gotta go or I'm going to definitely be running through mounds of fresh horseshit.  So I high-tail it into the tunnel, quickly making sure I'm actually not prohibited from doing so – turns out, only bicycles aren't allowed.  I head in and it is DARK in there.  The ambient light available does indicate that plenty of old horseshit is in the middle of the tunnel, so I wisely stay aligned against the left wall.  As I'm running, I start hearing over the music from my headphones the LOUD echoing of horse footfalls.  And it sounds like they're moving fast!  So I put on turbo speed to make sure I'm not gonna get trampled, all the while hoping I don't plop right into a pile of horseshit.  Happily, all horseshit was avoided and I was not trampled.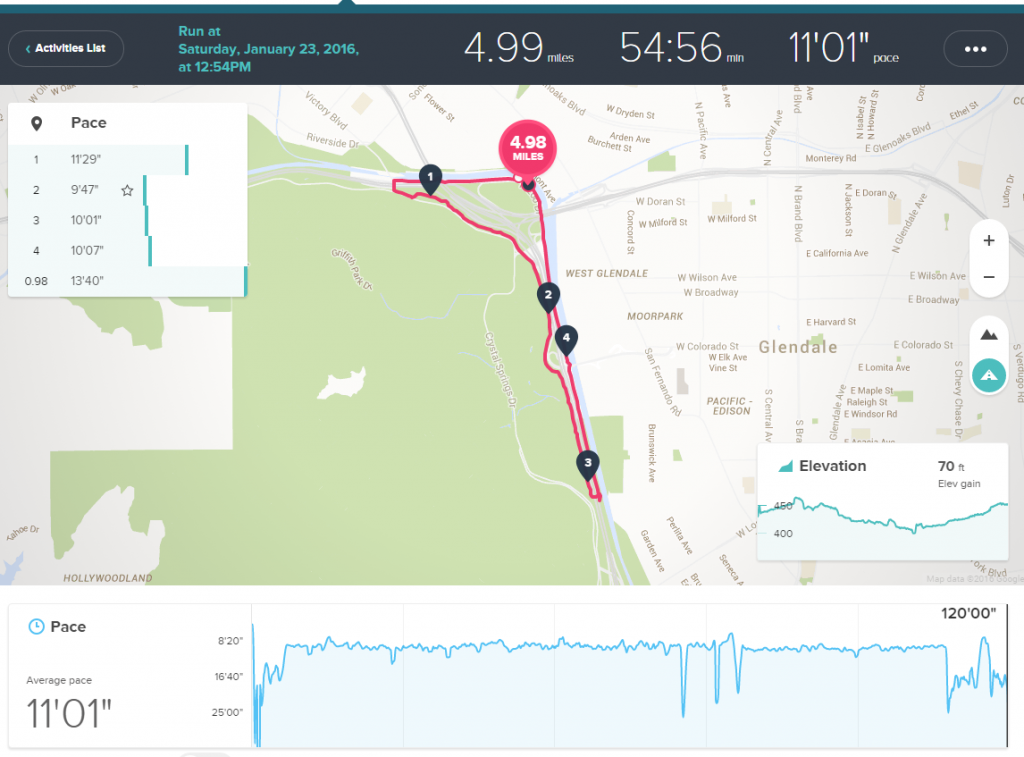 The tunnel is there at that southernmost point of the route – it's a good run and I like that it's a loop.  The previous runs on the bike trail are great, but can get boring.  Griffith Park is always a fun run.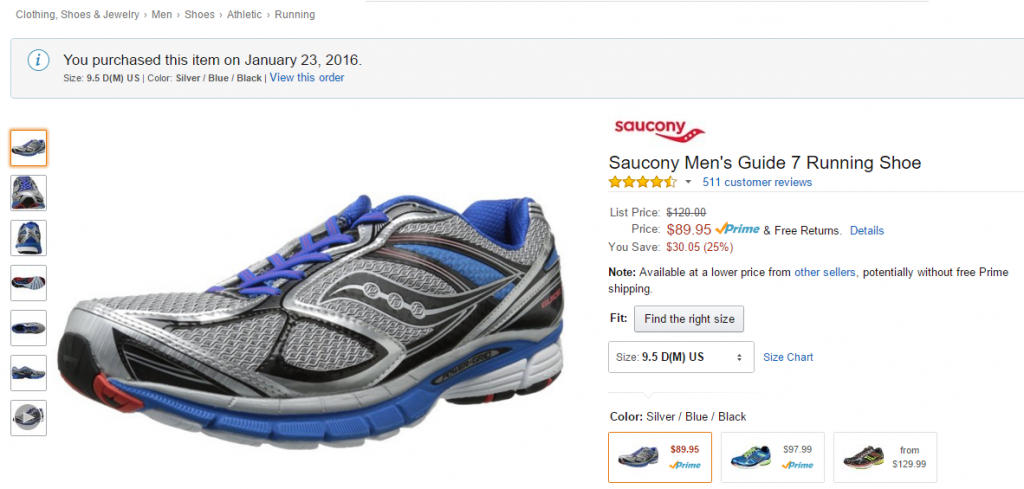 After we got back I ended up buying some new Saucony shoes – I realized I think I've had these current pair for much longer than I'm supposed to.  It's been apparent to my feet for a little while now, especially now that I'm really trying to stay consistent with exercise and that I'm out in the world and not on my treadmill.
In Other News….
So how about that northeastern blizzard?  Very very glad to have made my visit there last week and not this one – I probably would have still been out of there in time, but eh, better safe than sorry.  Some of my FB friends have been posting snowfall pictures and I was telling Larry that I was having a bit of jealousy….then he slapped the sense back into me as while it can be pretty, if you actually have to go out in it to get somewhere, MEH.  I think most people are happy with it as it's a Saturday and no one really needs to go anywhere.  So you can just go out, take some pics, then go back into the warmth and continue drinking.  Happily Larry's family are all doing fine back there and the forecast is that it'll be 40 degrees early next week so the snow won't really get a chance to stick around.
Barbara was my next-door neighbor when I lived in the UWS of NYC and this is taken right outside where I used to live, looking west down West 72nd St.  Again, I momentarily missed this, but then I remembered that time when we got hit with a blizzard right before we were moving to California.  It was this kind of snow and we wanted to get a Duane Reade that was a few blocks further west than the view above.  PAIN. IN. THE. ASS.  So yeah, it's neat, but I'm pretty thrilled with cloudy and 65.
Video Games!
There's a few I've been playing and some I recently finished too – this is purely for my own fun so feel free to leave at this point.
Assassin's Creed: Syndicate (Finished)
What an amazing return to form for this series!  Unity was a pretty big disappointment, even if it was fun to run around Paris.  I did enjoy the sailing-ship entries such as Black Flag and Rogue, but those kind of are their own beasts.  AC 3, the one set in colonial America, had tons of potential too, but man that was a drag.  So yeah, someone figured out what needed to be done as Syndicate is just so much fun to play.  It's set in Industrial/Victorian London, and you play as the Frye twins, Jacob & Evie.  They come in to rescue London from the grip of Templars who have command of the city; you can play as either twin throughout the game, which adds some interesting variety.  There are fun side activities and exploring the city of London is very gratifying.  You run into Darwin, Dickens, and Marx in your travels, and in the DLC, you can interact with and track down Jack the Ripper.  The game's mechanics are just lots of fun, the story is compelling and well-written, Jacob & Evie are fun to tag along with, and it's just a fun game.  Highly recommended!  (I'm honestly nervous about the news though that the next installment will take place in Ancient Egypt….)
King's Quest, Chapter 2 (Abandoning…)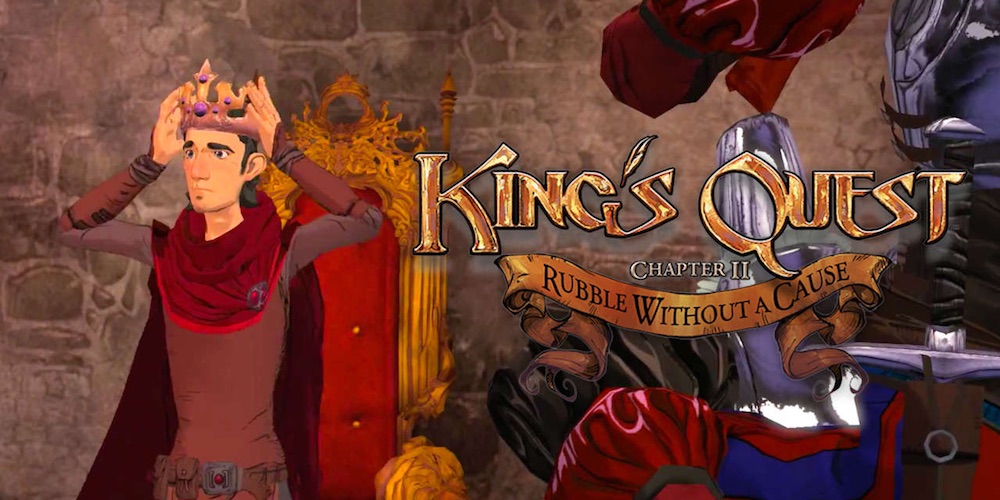 I really did want to like this next chapter as I loved playing Chapter 1.  But the developers decided to add a mechanic of having to play everything exactly perfect if you want to save everyone trapped in the dungeon with you….and of course explain things ridiculously poorly.  Once you figure things out, it's too late and even more hilariously, you really can't restart the chapter.  It's not clear if the next chapter will have actual repercussions, but I just don't know how much I care.  Disappointing.
Undertale (Currently Playing…, Kinda)
This is a very independent game made by one guy that is getting a ton of raves.  It's understandable why, as while the graphics are intentionally primitive, there is an interesting and quite funny story to be experience as you embark on your quest.  Also, you don't have to kill anything and apparently, you really shouldn't if you want the best ending.  That is frustrating to hear, as I did kill one of the "bosses" as it didn't look like you could do anything but kill.  So now I'm thinking I need to replay the game, but I'm not motivated enough to do that just yet.  Instead, I kind of faded away from the game and figure once I'm done with some of the other games I'm playing, I'll go back to it and replay it.  With no killing.
Fallout 4 (Now Playing)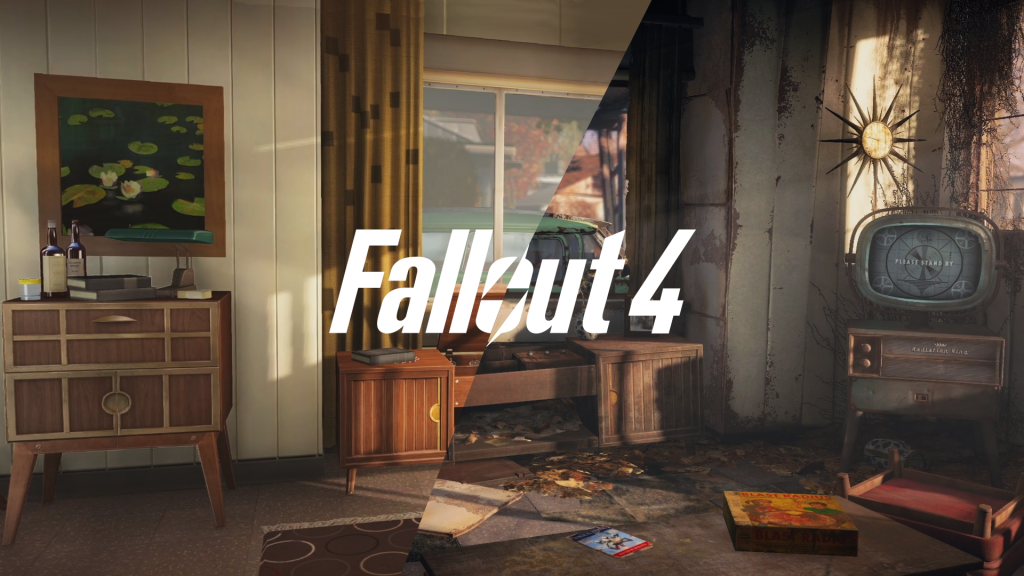 I was pretty stoked for this game ahead of its release – both when seeing it at E3 last year and when the trailer came out.  BRING IT ON!  Then I started playing it when it released and I liked it, but didn't immediately love it.  Then I remembered that I got Assassin's Creed Syndicate "for free" when I bought my new graphics card, and I couldn't help but start playing it.  Then I couldn't stop and so I played till I finished it.  It was time to go back to Fallout and post-apocalyptic Boston though, and so I fired Fallout 4 up again and started fresh, and I'm in it this time. I still haven't actually entered "Diamond City", the new name for Boston.  But I've been enjoying the outskirts so far and figuring out the new systems, like settlements and crafting.  I did find Walden Pond this morning and it's hilarious to see it's now a nearly empty nuked out shell of what I assume it once was/is.  It's a wonderful game world and I'm kind of wondering how the main story will turn out, but I've been delaying that for a little while.  I should probably head into Boston and get shit started.
Diablo III (Now Playing)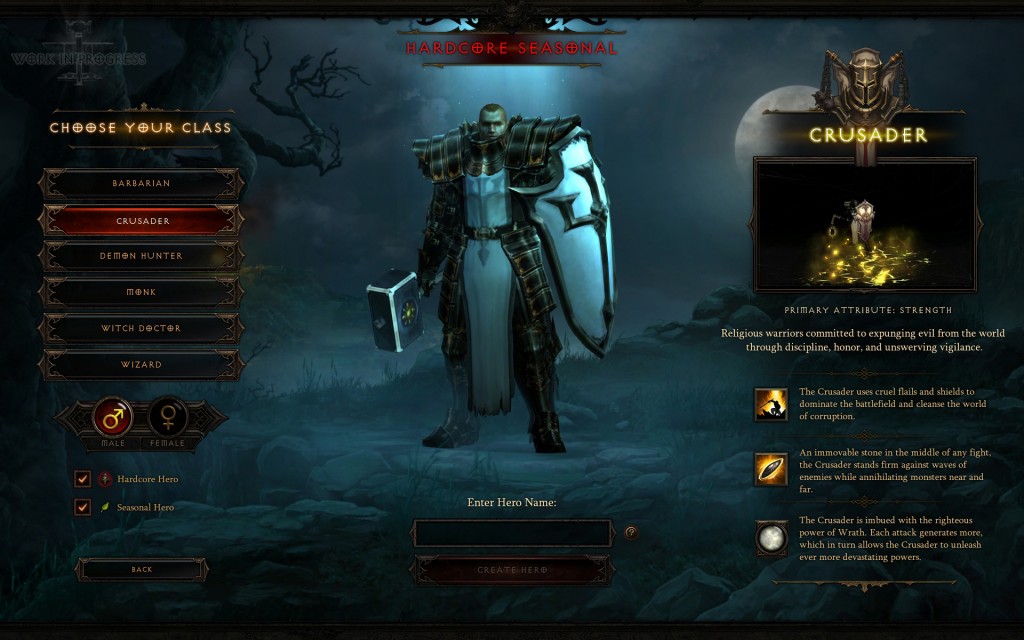 Yes, yes, I've been here before.  Diablo 3 has been out for a few years now, but it manages to keep coming back into my life.  First, I finally started playing it once the godawful Auction House idea was taken out.  It was awesome.  Then the expansion pack came out, and I waited awhile before getting it, but it was also a lot of fun.  Now there's concepts of Seasons and Adventure Mode, both introduced in the expansion pack, but I didn't actually explore them that much as I was happy with finishing the main story.  But I got sucked into it again and am playing a new Crusader character in Season 5 (don't ask me what the different seasons mean…I don't know) and it's just a blast.  I'm hooked.