Hi – we're still kicking here, just haven't had much motivation to update – but here are some quick bullet points:
First:  I got a chance to see my friend and former coworker Sharon as she was in town for a few days due to work.  That's not a small thing to consider, as she normally lives and works in Israel!  Speaking of, I think it would be fantastic trip to go there, see the history, enjoy the culture, and see Sharon!   Anyway, we met up in the Silver Lake area and ended up having a late lunch at Hyperion Public.  It's great to have it be so easy to fall into conversation.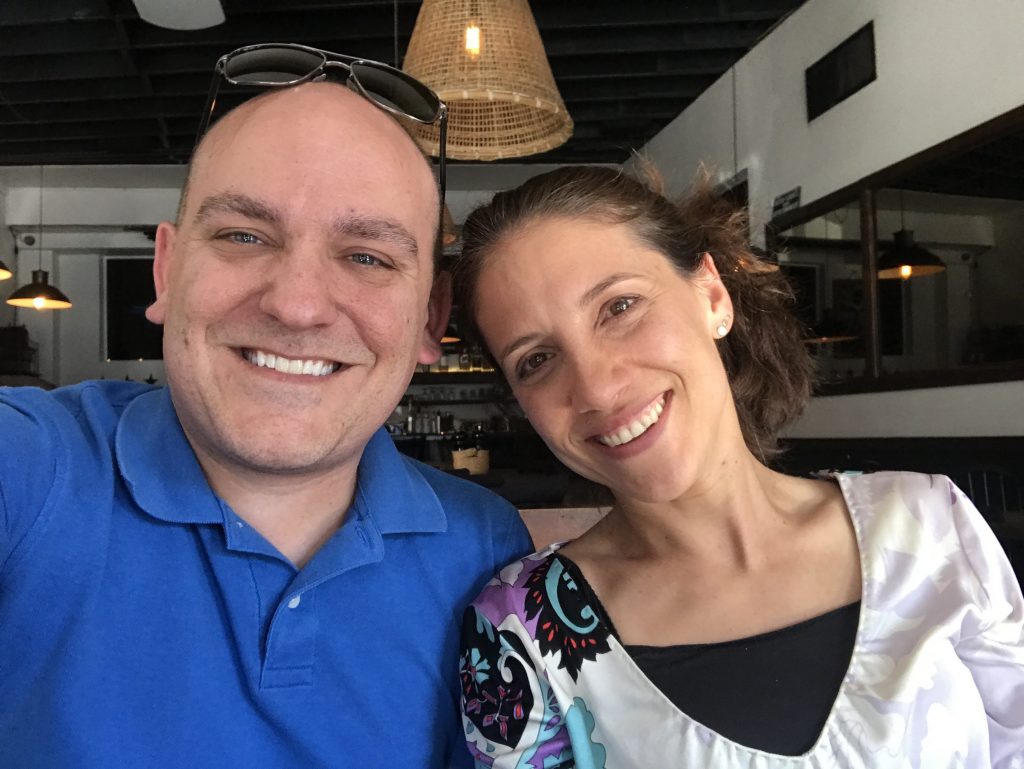 Second:  Yesterday, Larry & I picked up my mom and then we went east to Upland/Ontario to visit with Trent and Stacie and extended family.  Trent was down from college for the weekend and it was quite nice to see him, as well as Stacie.  It's nuts to think he's 20, I'm 40, and hi, hello, I'm old.
Third:  This past week has been slightly different for me as my current work engagement was kind of in a "pause", so I've had the chance to breathe a little and remember what it was like to not be stressed.  Don't you worry about me though – my blood pressure will be cranked back up to Max come Monday and I can look forward to a heart attack by 45, probably.  But hey, it's only what I deserve.
Fourth:  So, Movies!  We've been seeing quite a few lately…and need to add some thoughts and rankings on them in this ol' site.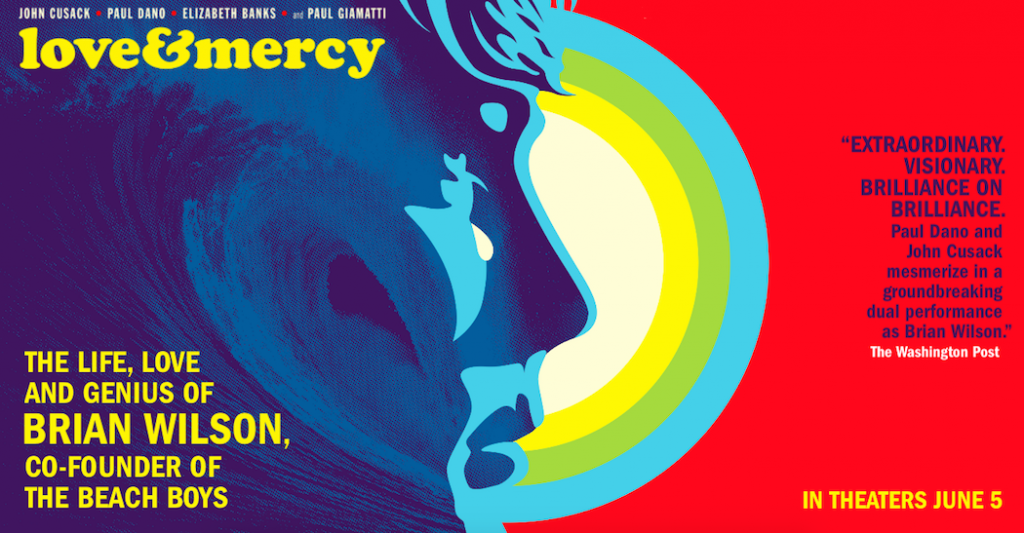 Love & Mercy (2014) (saw it via hulu):  What a life Brian Wilson has lived.  Obviously a Hollywood version of 2 critical points in your life will be overly heightened and dramatized, but even from what you read, it's kinda crazy.   Love & Mercy takes place during two points in Brian's life – one is during the Beach Boys' recording of Pet Sounds, while the other part is during the 90s when Brian Wilson is struggling under the care of his psychiatrist and finds hope and love.   The struggles that Brian endured during the 60s to harness his talent while easily succumbing to drugs is fascinating to watch.  Many moments that Larry & I have learned about from other movies were recreated, especially in the recording studio and at his house.  He was a musical genius but his father was a major muthafucka and he truly does have mental problems.  So flash forward a few decades and Brian has fallen under the sway of a psychiatrist who effectively controls him with drugs and constant supervision.   The movie covers both of these periods and it's a fascinating tour, albeit quite sad at times.  Spoiler alert – Brian Wilson is mostly fine now, but it wasn't an easy journey, and he really does have psychological problems that require care.  Anyway, if you like the recordings within Pet Sounds and Good Vibrations, this movie is well worth your time.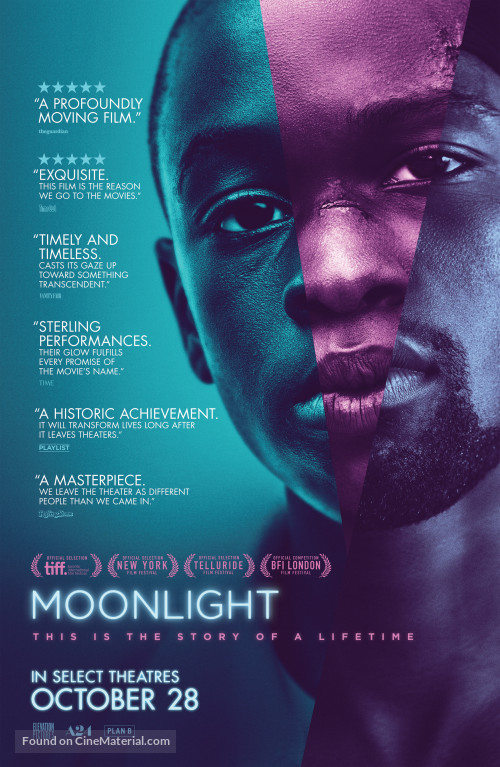 Moonlight (2016) (saw it via ITunes): We managed to see this before the Oscars as I had heard quite stellar reviews of it from basically anyone I knew who'd seen it along with all the critical reviews.  I knew that it had to do with being gay and black, but surprisingly enough, that isn't something that I immediately want to go rush out and see, even though I myself am quite gay.  While us whites have a carefree ride being gay (/Sarcasm), I know that for a black man, being gay is a whole additional level of pressure to deal with.  So yeah, I knew this movie wasn't going to be a light-hearted gay rom-com.  And I was right.  BUT, I was also quite enthralled by the movie as it tells a very tough story, but obviously one that can be related to regardless.  It's got at its center a character in 3 points of his life:  as a young boy, a teenager, then finally a man in his 20s.  It's told chronologically, and we immediately know that while the young Chiron isn't sexually active, he's already perceived differently and tormented for it.  He only has his mother as family, and unfortunately, mom is a crackhead, and cares not all that much that Chiron is suffering.  Happily, Chiron finds a father and mother figure in an unlikely source, an empathetic drug dealer (played by now-Academy Award-winning Mahershala Ali) and his girlfriend, Janelle Monae.  They provide a safe space for him as well as a sounding board, as Chiron has a frankly distressing and difficult conversation with them that sometimes hit too close to home.
The next phase is when Chiron is a teenager, and man, this is particularly brutal.  He's awkward, gawky, and ostracized in high school, and his tormentors are relentless and cruel.  It's terrible to watch and to empathize.  But he has one friend that ends up being a lifeline for him.    It's a very emotional section of the movie, and I will avoid too many plot points, but by the end of it, you're left wondering what the hell is in store for him, and before you can wonder too long, you see that he of course falls into the path that's open to him and resembles his pseudo father almost identically.  Then a phone call comes and it's that friend from his teenage years – a voice he likely never expected to ever hear from again, but there he is on the other end of the line and suddenly everything and nothing makes sense.  So they meet.  And it's an agonizingly long series of scenes in which you want nothing more than for this grown-up Chiron to finally find happiness.  And maybe that's why I ended up slightly cold towards the movie at the end – as that happy ending isn't here.  In fact, the ending is almost abrupt…and from what I've read, it's an intentional choice by the director, Barry Jenkins.  I get that it's probably more realistic of a choice to make, but seriously, the lack of catharsis is a huge element to deal with.  Regardless, Moonlight is a fantastic movie and certainly deserved the Best Picture Oscar.  But as a gay man, those feelings were all too relatable and to not get some kind of happiness you'd likely see in any "straight" movie felt kind of like a reminder that yeah, the stigma is still there that people don't want to see it.  Feh.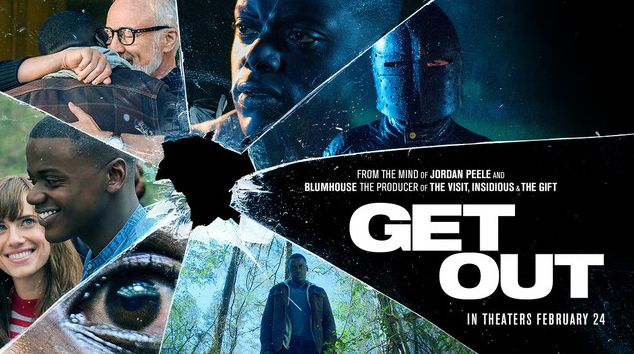 Get Out (saw this at Pacific Theaters today):   Alright, so you need to know that this is definitely a scary movie.  It's got a whole slew of tense scenes, eventual violence, and a few jump scares – but it's not a gross-out film, and with horror movies, I can only take so  much before I'm a mess.  The last horror movie I saw in the theater was The Conjuring and that shit was scary as hell.   Get Out is not like that movie – but it is certainly a fucked up experience that definitely is made for these fucked up times we're living in.  So what's the movie about, you ask?  Chris, the black guy, is dating Rose, the white girl, and they're headed upstate to meet her parents.  It's 2017, so of course Chris is slightly anxious about the whole situation as it's not even clear if she's warned her parents what to expect.  Rose reassures him constantly that they're the nicest people around.   So once they finally get up there and meet the parents, it's actually not so terrible and he tries to relax.  But then he observes the various servants around the isolated house and grounds, and of course they're all black.  And strangely….off.    But we're reassured that it's not like that….and of course, things get ever more tense and strange as Chris learns and observes more.  And yeah, it's all fucked up and holy shit it's a good movie.  Whether it's the fact that this is a movie from a distinctly 2016/2017 point of view or just that it's an expertly done horror/thriller movie….just damn.  Obviously to continue talking about it means I ruin the plot, so just know that it's quite a well-told story and if you hear the sound of a stirred tea cup…fucking run.
Movies Seen in 2017:
Fantastic / Rave-worthy:
Very Good:
Okay / Wait to See at Home: