Larry asked me yesterday what my favorite movie of the year was, which led me to thinking about other highlights, and of course, lowlights, throughout the year.  So, with no particular order in mind:
Favorite Movie: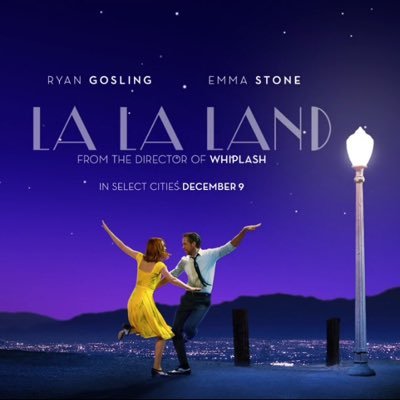 La La Land, by a lot.
Other Notables:
Arrival
Star Trek: Beyond
Rogue One
Zootopia
10 Cloverfield Ln
Secret Life of Pets
Moana
Disappointments:
Jason Bourne – UGH
Girl on the Train – bored ugh
Independence Day: Resurgence – just…why?
Favorite Song:
I love this damn song.  From the first time I heard it while eating breakfast to even now, still love it.
Other notables:
Cake by the Ocean, by DNCE
Make Me Like You, by Gwen Stefani
Hold Up, by Beyonce
Can't Stop the Feeling, by Justin Timberlake
The Riddle of the Model, from the Sing Street soundtrack
We Know the Way, from the Moana soundtrack
Another Day of Sun, from the La La Land soundtrack
Favorite TV: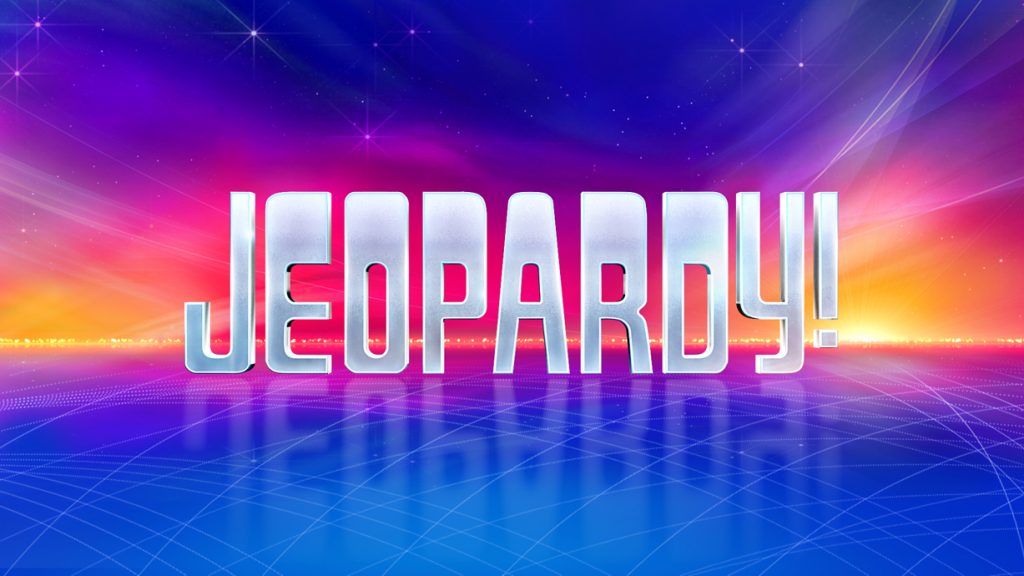 Obviously, Jeopardy! gets a nod.
Game of Thrones; the last episode where Cersei goes and makes her move?  Woah.
Westworld:  Wasn't sure if I was going to like the show, but yeah, definitely liked the show.  Just have to wait 2 more years for more.
Crazy Ex-Girlfriend:  Everyone should be watching this hilarious, musical show.  Rachel Bloom is mesmerizing, and all the attractive men she has cast in the show opposite her is brilliant, as it keeps us tuned in!  White Josh and Greg 4eva.
Broad City:  In it's 3rd season, it's still fucking great.
$100,000 Pyramid & Match Game:  ABC brought these back over the summer and they were fucking great.  Time to consider my next game show move!
Not so good?
Scandal:  We are in the hate-watch zone.  Get your shit together.
You're the Worst:  I don't know, we couldn't get past the 1st episode of the new season, and so, maybe we're done with it.
American Horror Story:  Not sure if it's bad yet, but it really was all over the place this season.  Sometimes it was good, but a lot of times, not?  I liked last season's Hotel.  Maybe next season will be good.
Fun Video Games I Played: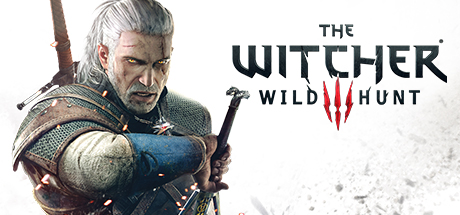 There's plenty in this list.
The Witcher 3:  Hot damn, this game is amazing and gets you involved immediately and doesn't let go.  And it's freaking huge.  I still am not sure how far along I am and I've played a LOT.
Rise of the Tomb Raider:  So glad that the Tomb Raider franchise has been brought back successfully.  It's so damn fun too, and they're telling great stories while providing a wonderful action experience.
Prison Architect:  I totally got obsessed with this game for a while.  So well done.
XCOM 2:  A really hard game that I couldn't stop playing.  I did finish it, surprisingly.
Flame in the Flood:  Another of these random games I got obsessed with for a good while as it was such a relaxing game play rhythm.
Uncharted 4:  I just finished this one and man, what a beautiful and fun game.
Disappointment:
Fallout 4:  I really really really wanted to love this game.  And I played it a while, hoping it would get me.  But nope.  They have too much around settlement creation and management and let the story be incidental.  I want to have the option to take the story slow if necessary, but not like this.  Kind of a bummer.
King's Quest:  Once it was clear that you couldn't easily restart and were stuck with decisions, plus the game gave very limited guidance, I kind of lost interest.  There are 3 more chapters to play through and I'm not sure I ever will?
Life Stuff Highlights!
Okay, I guess I should talk about some of the things I liked about 2016.
Larry & I got married!  There may have been a lot of stress and a not insignificant amount of money spent, but damn, the event and surrounding days were so worth it.  The weather was perfect, the venue was perfect, the wedding and reception were perfect, seeing all the family and friends was perfect….it was just amazing.
Honeymoon in Europe!  This trip was much needed and a welcome return to traveling somewhere outside of the country with beautiful surroundings to soak up and lots of food and wine to savor.  Would go back in a heartbeat if we could.
We got a new niece, Rachel, in July of this year.  It's a wonderful addition to Alyssa & Jon's family and of course to all of ours.  It was also nice to be back east for that little bit of time too.
Hollywood Bowl is always fun, as is going to the theater and seeing some shows.  Seeing Beautiful and Cabaret were definite highlights, as was the various shows we saw at the Bowl, including Diana Ross and the Sound of Music.  Also glad mom was able to join us for many of these!
Being on Jeopardy was certainly a wonderful adventure and something I can always remember.  I've also been able to meet and be part of a very select group of individuals, those who have also been on Jeopardy.  It's quite an honor.
The negatives:
Certainly not happy with how the election turned out.  I'll cross fingers and toes that perhaps I'm wrong about my fears.  Based on a certain Twitter feed though, I'm fairly convinced the incoming man on Jan 20th is frightfully immature, unfit, and unprepared for the job.  Buckle up your seatbelts, it's gonna be a bumpy ride.
Work, well, it's certainly something right now.   Here's hoping for a more productive and illuminating 2017 in that realm.
Turning 40.  Eh, I guess it's not the end of the world, certainly.  But kind of a bummer, nonetheless.  And to have that one-two punch with that and the election made November 2016 one of the shittier Novembers I can remember!
A lot of these actors and musicians and artists and entertainers dying….I think I'm reaching that age where a lot of the people I did grow up with seeing out there are reaching that age.  But some?  Some are way too young.
Honestly, I just want to not be afraid of what the future holds, whether it's for myself, Larry, family and friends, the country, etc.   I want to be an active participant in making things better, whether that's my personal happiness, or if I can, be an advocate for making things better on a larger scale.  I don't want to be afraid of making a change just because it's a scary thing to do.  Life's a one-time thing, so why not make it what I want it to be, and not just grin and bear whatever comes my way.  So yeah, that's kind of where my head is at when it comes to a mindset for 2017.  Call it a resolution, call it a philosophy, but yeah, 2017, here I come.  Here we all come.
I'm making a cake for 2017 New Year's Eve.  Larry & I are staying in again, as previous NYE outings have kind of gone to shit.  Last year we stayed in, and it was great.  Doing it again, and happy about that as it's raining this evening.  Fuck that noise.