I've got so many addictions when it comes to pop culture, and you know what, I want to write about them.   Thank GOD I've got a blog…so I can do whatever I want!  We'll run down all the major categories, as well, I love all pop culture.
MOVIES: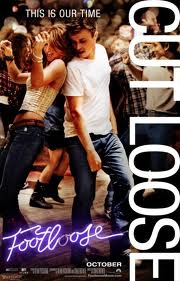 Footloose (2011): Well, well, well….a remake of what I would humbly declare one of the movies I was raised on, along with Jazz Singer, International Velvet, and Somewhere in Time.  I kid you not.  So of course I was skeptical upon hearing about the remake a few years back.  Then it actually got made.  And then reviews started coming in, and they were upbeat about the whole thing. WHAT?  So Larry & I rewatched the original on Blu-Ray when it came out recently and of course loved every minute of it.  With all these scenes fresh in our mind, we went to see the remake this Saturday.  Surprisingly, we walked out after the movie was done most content.  Sure, it's not better than the original, but damn, it did a good job.  It wasn't even cringe-worthy.  What I think I liked was that they used a few of the songs from the original, as in the exact songs. The opening scene was Kenny Loggins' Footloose, but the dancing was all new, but eerily familiar.  And the title fonts were the same, which was amusing.  "Let's Hear it for the Boy" in the teach-Willard-to-dance scene was also the same Deniece Williams version.  Then they just went to town putting their own spin on many of the classic scenes from the original, but also remixed them so that sometimes the same people didn't say things in the same order as before.  Everyone in the cast is very charming, especially Ren and Ariel.  Ren is super cute.  Ariel is also cute, but I have to say I think Lori Singer was given more to work with and I bought her anguish much better than Julianne Hough's.  Also, Dennis Quaid as Reverend Shaw wasn't given nearly as much character development as John Lithgow was.  But if you are willing to look past some of these flaws, you are treated to quite a good show.  And the final dance scene is great, especially when you see some of those familiar 80s moves…and Willard is super cute in this one too, at certain points.  Just like the first one.  I highly recommend this and encourage fans of the original not to worry.
TV: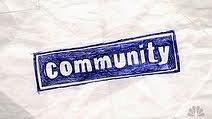 Community, NBC: I'm not just shilling for the parent company. I genuinely obsess and love this show.  Probably ever since Pravi and I watched the first episode before it premiered and both laughed our heads off when the character of Abed thinks he's gone deaf.  So I was quite sad when in its third season, which started this year, it felt like the show lost something.  The first two episodes were alright and had glimmers, but the third episode was mostly meh.  And there is just too much Chang (Ken Jeong), which is unfortunate.  His first season character as the asshole Spanish professor was fantastic.  But he just became psychotic and quite frankly, skeezy.  So this last episode, Remedial Chaos Theory, was such a welcome return to form and frankly one of the most creative episodes I've seen for a half-hour comedy.  Ah, NBC Thursdays.  You're so full of awesome.  In the episode, there was a die roll that determined who would answer the door to get the pizza, and each possible iteration was explored.  To hilarious, and sometimes Final Destination-y effect.  It was awesome.  So I breathe a sigh of relief in the hope that my favorite series is back on track.  I also have that sigh of relief for Glee too, but since that's not new again until November, we'll talk about it later.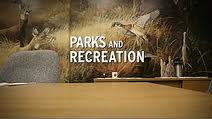 Parks & Recreation, NBC:  Again, another NBC show.  I swear I'm not shilling.  But I can honestly say that NBC has the best comedy lineup on Thursday (the god-awful Whitney not-withstanding).  CBS has Monday night locked down, while ABC has Wednesday totally wrapped up.  Parks & Rec, which follows Community, is a show that after its first season, found a footing that it hasn't lost since.  That footing?  Being utterly hilarious.  This episode was about Leslie having a rival girl scout troop to Ron Swanson's scout troop.  Of course Leslie overcompensates and makes sure that it's amazing, including fantastic candy, public forums, and naturally puppy parties.  PUPPY PARTIES. The B-story was equally awesome, with Donna and Tom taking a "Treat Yo' Self" day to buy yourself whatever it is that makes you happy.  They notice that Ben is having a sad though and invite him reluctantly along.  He "treats" himself by buying socks, which isn't flying, so eventually he ends up buying a Batman costume.  His other issues overwhelm him and he starts to cry in happiness and sadness…while dressed in Batman.  It's utterly fascinating, and hilarious.  So if you're not watching this show, you really should be.
I watch tons of other TV shows regularly, including How I Met Your Mother, The Sing-Off, 2 Broke Girls, Glee, Raising Hope, Modern Family, Happy Endings, Survivor, The Office, Project Runway (ehh….this one is on the edge of oblivion), and The Amazing Race.  By the way, I'm still writing recaps on the secret scenes of The Amazing Race, and you can see the links to those articles in the ARTICLES link found at the top of the website.
VIDEO GAMES: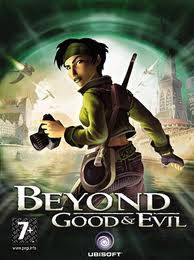 Beyond Good & Evil, PC/Steam:  If you are an avid video gamer, whether it's PC or console, you've probably heard of this game, or if you're better than I was, you actually played it.  It came out early last decade (the 2000s, can you believe that is factually called "the last decade"?) and has always been heralded as a fantastic game very much in the vein of the Legend of Zelda.  Well, sports fans, I finally made it.  I picked this up on Steam and downloaded and eagerly began playing the game….and about 2 hours later, I came up for air.  What a fantastic game.  You explore areas, solve clever puzzles in diabolical factories and lairs, take pictures in-game of enemies to make money, travel around in a hovercraft that is upgradeable (I see in the shop that eventually I'll get a space engine…sweet), and have a wise-cracking, yet caring pig as a companion who kicks major ass.  The voice-acting is top notch and the writing gives those performances something really good to work with.  I'm only about 5 hours in, and can't wait to save my homeworld from the evil Alpha Company.  And get my pig friend back.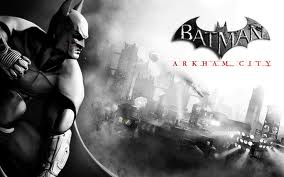 Batman: Arkham City, PS3:  Oh dear God, if you didn't play Arkham Asylum, please, just go get that game and play it.  It's an extraordinarily compelling game that makes you feel like a superhero but one that truly has to use his wits, as Batman doesn't have superpowers.  Just super wits.  Well, I haven't actually played Arkham City yet, but it comes out next week and I have my Amazon.com pre-order up and ready.  I don't know how I'm going to play this damn game and keep up with everything else, like staying employed and such.  Can't wait to try though.
Other games I'm playing at the moment (yes, I balance quite a few at the same time):  Rock Band 3, God of War (replaying the whole series, chronologically, so I actually just finished up Chains of Olympus in its PS3 HD port, which leads to God of War, which has also been ported to PS3), Civilization V, Rollercoaster Tycoon 2, and Fallout: New Vegas (just playing the DLC so I can call this game done).
MUSIC: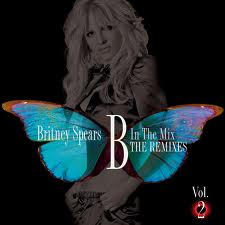 B in the Mix, Vol 2, Britney Spears:  I was messing around in iTunes last week and noticed that this was available for sale.  I could barely contain my glee. You see, Britney Spears has become quite the pop/dance princess/queen.  Back with her album In the Zone in the early 2000s, she started becoming much more dance-centric and less that annoying-as-all-hell teen pop crap. Don't get me wrong….Hobie loves the Oops, I Did It Again and Hit Me Baby….but that shit is fun for the goofy, kitschy factor nowadays, not for the beats.  Cue 2008 when Britney lost her damn mind.  She releases Blackout, basically one long dance album.  C'est INCREDIBLE!  That was my soundtrack for that year of living in NYC. Her next, Circus, was okay, but Femme Fatale, which came out this year….well, I fucking love it.  So many gay anthems, so many hot dance tracks, and well….it's just incredible.  Here are some Youtube videos that some very attractive folks have made to her songs off this album.  Enjoy:
Drop Dead Beautiful:

Check out 1:20 and on….dear god….
Drop Dead Beautiful, again, by the Boys of Boston (gay):

Hold It Against Me, by some Army troops in Afghanistan:

Love the arm moves at 1:13….
Enough music for now…..I'll share some more of my favorite videos in later posts.
BOOKS: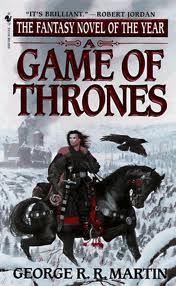 Game of Thrones (Book 1 of A Song of Ice and Fire), George R. R. Martin:  Of course I'd heard non-stop about the amazing HBO Miniseries, and I didn't watch it.  The back of my mind was exerting control and wanted me to read the books.  Many of my friends had read these books and vouched for their awesomeness.  So in my Kindle app on the iPad, I downloaded it.  I ended up re-reading Stephen King's IT first, which if you know how long that is, takes a little while.  Especially when you only really read at lunchtime at work or on the weekends.  Luckily I finished IT on the flight back home from Rome.  So no more delay, let's see how this fantasy novel was.  Wow.  What fantasy novel?  How surprised was I when I read this compelling drama about pieces in a huge chess game of politics and intrigue set in a fantasy world!?  And better yet, it's written for a modern audience and not overloaded with "ye olde this" or "my ladyeth, thoueth cannot beeth hereith".  Whew.  I'm not actually done with the book yet, and it looks like I've got about 550 pages left to go, and this is just the first book.  There are five out now and two more to be released.  That's a lot left….but I better not get stuck in a Dark Tower situation, where you wait endlessly for the next book.  But fortunately, that situation isn't going to happen for a while for me.
HOTNESS:
Did you see that site called subwaycrush.net?  If not, yeah, go check that out.  In the meantime, here's a quick pic to tide you over….God knows we could all use a little male physical perfection to get us through the day:
Le sigh.