BB18 Episode 16 – July 24, 2016
<–Previously, a "victor" emerges from the Battle Back Competition
So the CBSÂ Big Brother website is acting funky, and hence I can't get my screenshots as I'd like, so let's just knock out some of the highlights Alright, the site is working as normal, but I still don't have the energy to get a whole giant post up and running, so we'll still do this: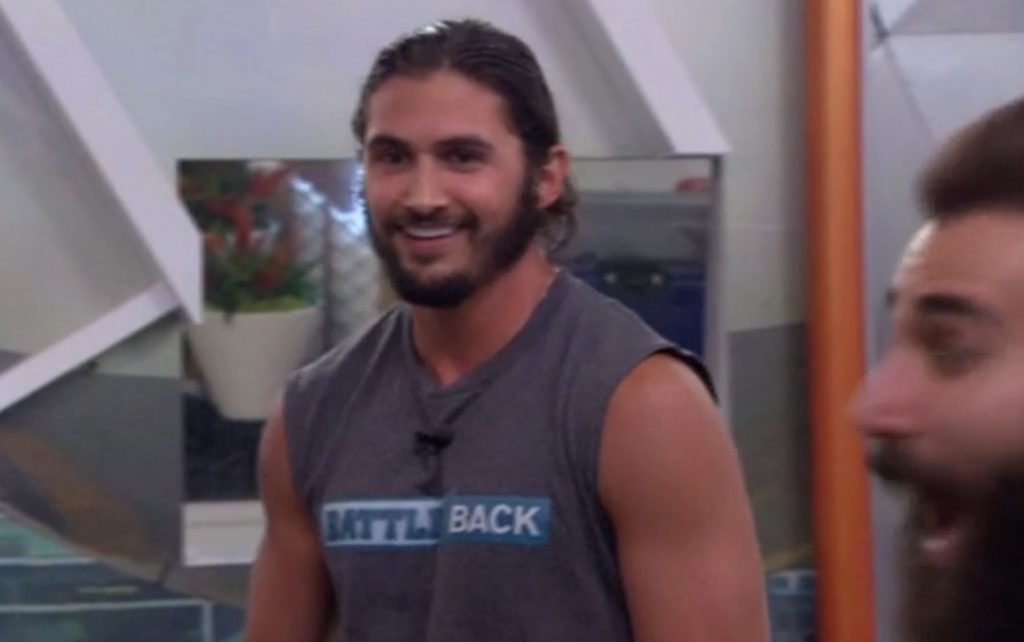 Victor comes back in, Paul helps shepherd him to laying low, and manages NOT to be the target yet. Â This week may reveal more to come, but in the meantime, Victor did pretty little to make people get annoyed. Â Although I will say when he tries to reassure James & Natalie that he's definitely down with the plan, that almost undoes everything.
In the HoH endurance comp, James gets to the end 8 HOURS LATER alongside DaVonne and Bridgette. Â In some dramatic fashion, Frank and DaVonne try to hash out a deal and only end up making Nicole's life hell as her little moves get thrust into the spotlight. Â DaVonne isn't making any deals that allow Bridgette to possibly get HoH, but finally it's agreed that Bridgette will drop first, followed by DaVonne, in order for James to win HoH. Â The key facet is that James pledges to keep Bridgette & Frank safe. Â That BB check is written!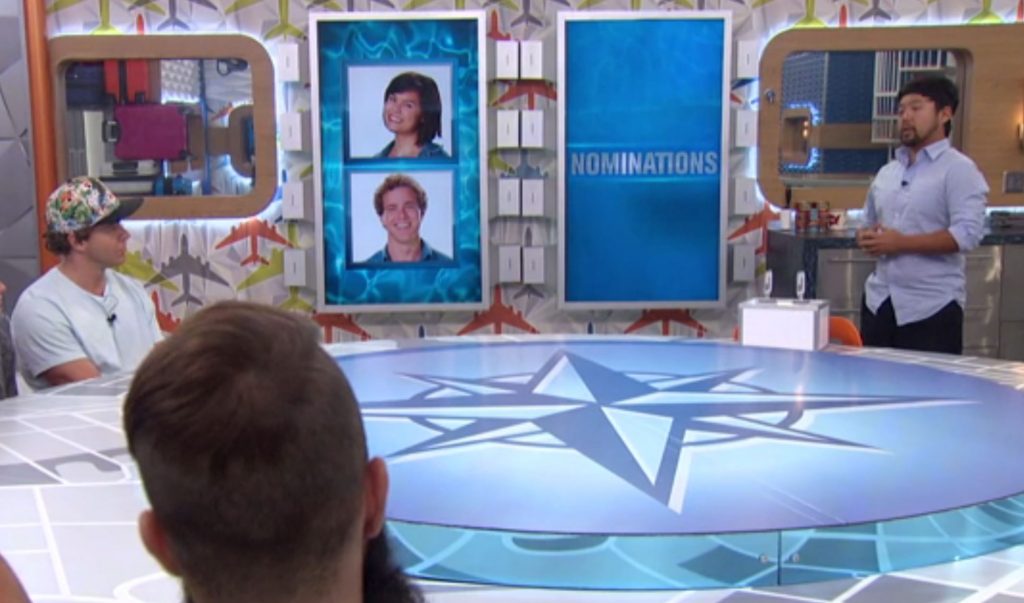 And almost immediately is headed for the Bounced Bin! Â The house realizes they have a distinct opportunity to get rid of either Frank or Bridgette as neither of them have any safety. Â James doesn't want to YET AGAIN break his word like he did with Shelly & Clay last season….and he's even got his showmance Natalie to think of as she's reassured Bridgette that she's safe….but the house is pretty convincing, leading us to see James nominate both of them. Â OH SNAP. Â That BB check is bounced!
Status & Standings: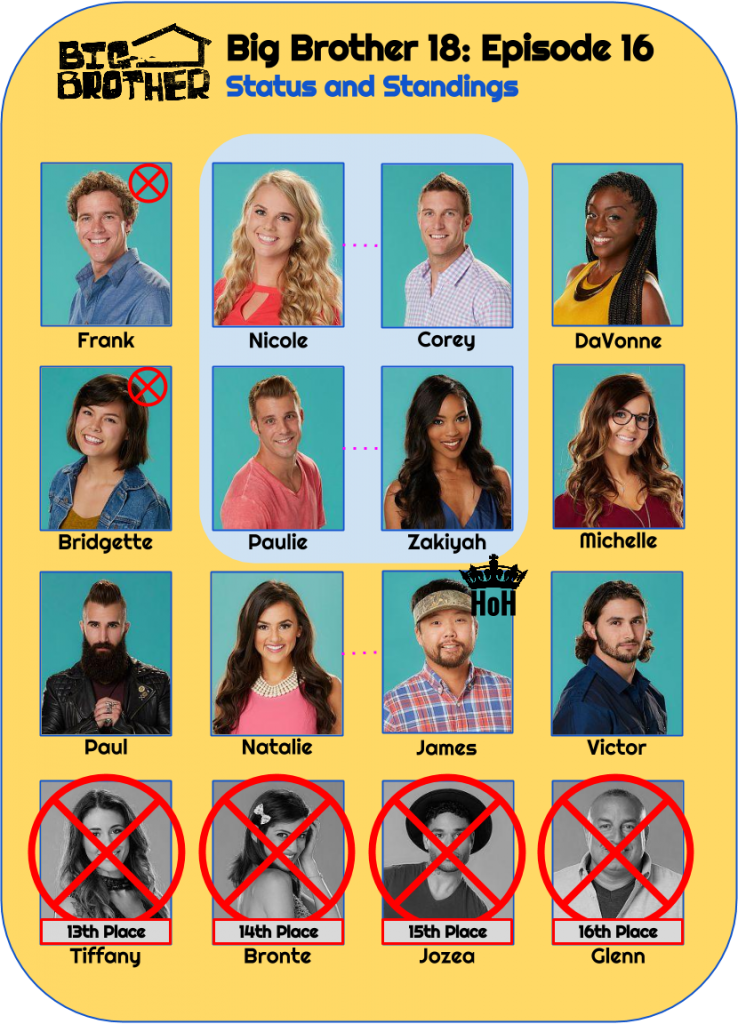 Head of Household: Â James
Nominated for Eviction: Â Bridgette & Frank
Well, that's that. Â I'm eager to see if Frank can work some magic to get out of this mess. Â Likely, he's gonna go full tilt boogie to win the Veto!