Hi everyone, first off, I'm sick today and I hate it.  Fever and Stomach issues = FUN.   Honestly though, today has just been a good opportunity to take it easy, take some occasional naps, and catch up on some of last week's TV!
Speaking of: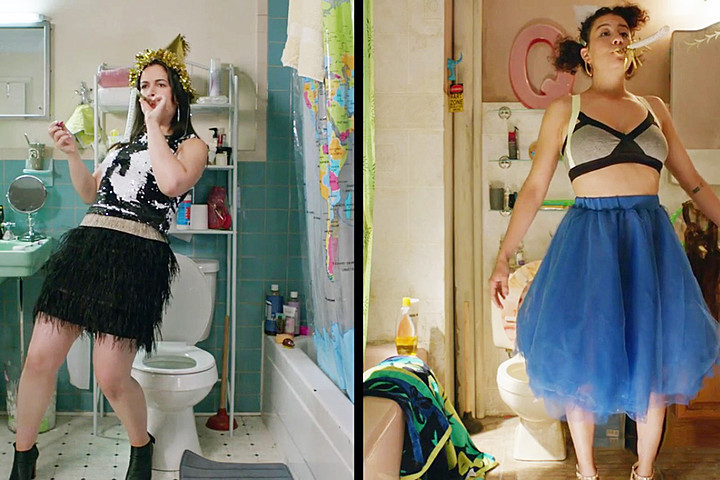 Broad City, Season 3, Episode 1 – "Two Chainz":  Abbi & Ilana came back just as funny as ever, and this crazy ordeal of their around NYC while trying to find a bathroom, release Ilana from her chains, and eventually get to Abbi's friend's gallery showing was absolutely amazing.  It just feels right that Broad City is back.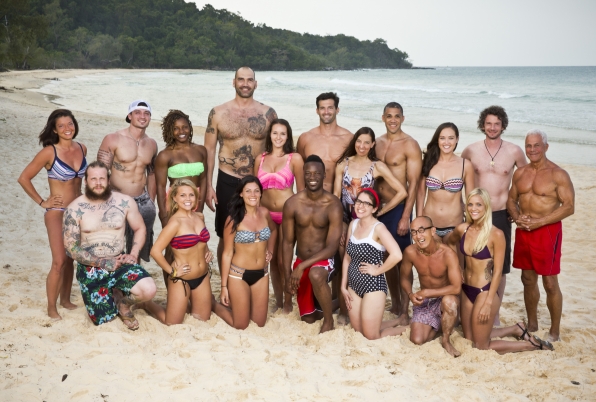 Survivor – Season 32 (Brawn vs Brains vs Beauty 2): Holy shit this first episode was loaded with brutality.  Whether it was everyone getting pummeled by the weather by Day 2, the woman who got a worm crawling around in her ear, the other woman who was having an anxiety attack, and some of the terrible moves by some players (looking for an Idol way too obviously; dropping the snorkeling mask immediately during the Immunity Challenge) – this was a very engaging episode.  We shall see if the claim this is the most intense season ever holds true, but if this episode is any indication, YEAH, IT IS.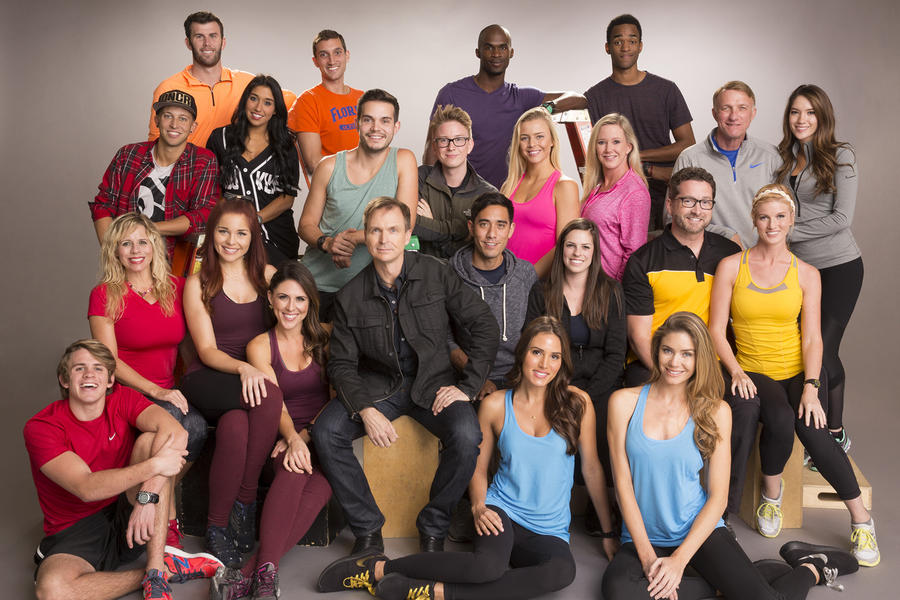 Amazing Race – Youtubers Edition:  I've actually been enjoying this season a lot more than I expected to.  The cast are all characters and there's some very entertaining hotness to keep me occupied.  Man, some of the stupid things that racers have been doing!  Not buying plane tickets at the airport; not taking your taxi to the beach and having to run a mile each way; totally not reading the clues….yeah, I guess that kind of stuff happens every season!
So yeah, television has been interesting so far.
Anyway, very exciting yesterday was getting to have dinner with Sharon, my former NBC coworker and who lives in Israel but is in town for work. Love her to pieces and it was great to go to The Misfit in Santa Monica and enjoy catching up.  Here are the pics I took with us all getting back together (including George!).
Feb 20, 2016 – NBC Reunion at The Misfit
A little earlier in the week, we had a PwC worknight excursion to a Korean BBQ restaurant to celebrate getting through busy season.  Larry & I had been to previous KBBQ joints that the NBC crew had found and they were a bit different than this one, as the others were pretty much all all-you-can-eat and you grilled your own food.  This week's version was not unlimited and they cooked for you…not altogether a bad way to go, but certainly surprising!
Feb 18, 2016 – PwC Korean BBQ night
Tomorrow is going to be a cool day – it's our Engagement Photo session.  Here's hoping I'll be feeling closer to 100% than I am right now.  And here's hoping I don't like a goddamn mess in these photos.  But who am I kidding?