The summer movie season may be over (Jurassic World won the summer in my book, just saying) but with fall upon us, the next set of big guns are getting ready for display.  First up?  The Martian.  (Coming later this year:  The Hunger Games: Mockingjay, Pt 2, freakin' Star Wars: The Force Awakens!!!!!)  I had read the amazing book by Andy Weir, The Martian, earlier this year when Nicki had recommended it and I ended up having plenty of reading time when I was flying back and forth to the east coast upon starting at PwC.  It was ridiculously compelling and so much fun to read – you couldn't put the book down.  Well, news fans, it's with a great big smile on my face that I can report that Ridley Scott's movie is fucking amazing.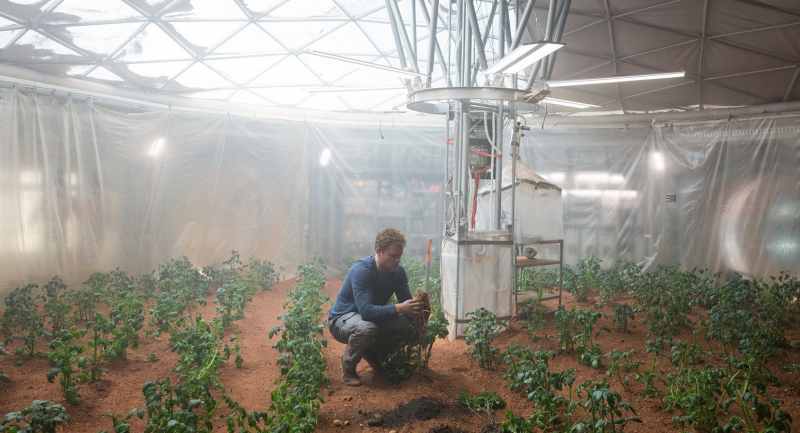 The story, for those of you who have no idea what to expect, is about an astronaut being left behind on Mars after he gets separated from his crew while the mission is forced to abort due to a sandstorm and they abandon him as they think he was killed. Â Nothing malacious or evil, just an unfortunate accident. Â  Mark Watney (played by Matt Damon) really should have been killed, but he isn't, and he manages to get back to the settlement ("The Hab") where he knows that if he has any hope of living, he needs to make 30 days of supplies last 4 years. Â Easy peazy. Â Even worse, there are no communications back to Earth and NASA! Â Fortunately, Mark embarks on a plan to use his botany skills and the remaining supplies and "science the shit out of this" to live. Â Along the way, even NASA notices. Â And that's when things get VERY fun and interesting.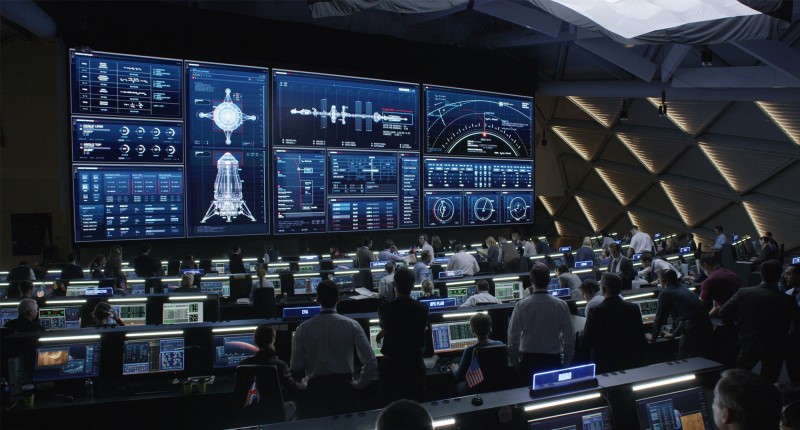 The world ends up finding out Mark is still alive and NASA (and others) get to figuring out what the hell can be done with the limited resources at hand.  Think Apollo 13 (thanks to Larry for that apt comparison) and the problem fitting a square peg in circle hole but it's the entire movie.  Mark's crew also finds out that he's alive and while on board their transport vessel from Mars to Earth have to make the decision on whether they go back and get him, knowing that it means they'll be in space for another year and a half.  Yeah, traveling to Mars isn't done on the Millennium Falcon.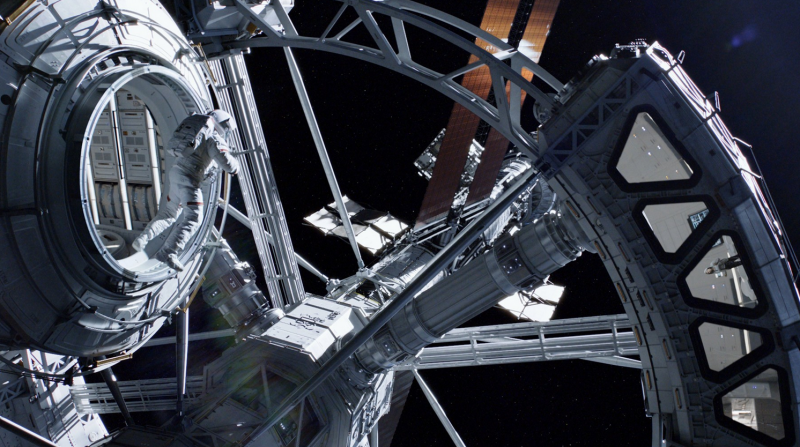 That's the Hermes vessel, by the way.  The production design of this movie is fucking awesome.  It's set in the future a little but not TOO far so things are still relatable.  The cast is all perfect, the story moves along like gangbusters (!) and every victory feels earned especially with the many defeats along the way.  The Martian is just a very compelling, fun movie and it will be easy to see this getting recognized by the Academy Awards.  It seems we are getting spoiled with our yearly "space opera" spectacle movie, doesn't it?  2 years ago, we got Gravity, then last year was Interstellar – now The Martian.  I LOVE IT.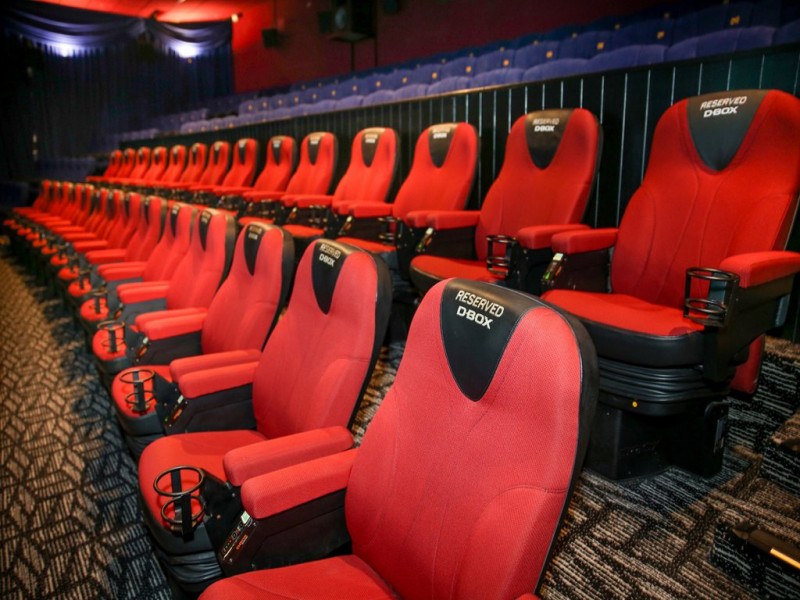 OH YEAH – D-BOX! Â Okay, okay, I'm going to describe it and you're going to be like, "what a gimmick!" Â I agree – BUT with certain movies, especially space movies, this technology is just awesome. Â Basically, your chair is mechanically controlled to vibrate, tilt, and jerk you around in sync with what is happening in the movie. Â So when a rocket is lifting, you feel the shaking of the engines and the "Gs" as you get launched, or when you see the camera swooping through the Martian landscape, your chair sways with the camera. Â It's amazing. Â Initially cheesy, but you eventually consider it another facet of the movie and it becomes quite immersive. Â If you are up for the experience, I highly recommend it. Â It makes an already impressive movie that much more of a spectacle.
GO SEE THE MARTIAN. Â THAT IS ALL.