A couple of things to get through today, so let's not dilley-dalley!
We (+Nicki) went to look at an open house in Glendale today, and I think Larry & I (+Nicki) fell in love with the house.  It's got a stunning view and the interiors have been very stylishly remodeled…it's just a great house.  I'm sure it's not going to last all that long on the market, but it's nice to dream about it: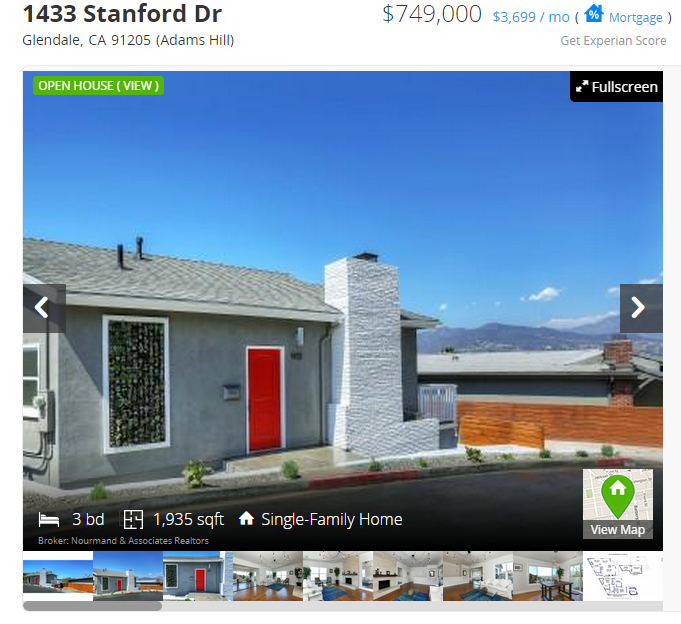 I took a few photos of the place myself too which probably don't add much to the photos already from the listing – but it's just a great great house and almost perfectly built to what Larry & I like about homes.  And the view!!!
So, I guess we'll see.  The price, while ridiculous, is actually a lot more realistic than some of the ones I've lusted after previously.
Yesterday morning we got up nice and early on a Saturday morning and took part in a 5K on the Universal Backlot.  It was a new course for us as the last time we ran this 5K was back in 2012.  Very challenging as there's one bitch of a hill at the beginning, but then it's back to being a fun 5K through the sets of Universal Studios.  I didn't do too shabby for not running as much as I need to, but Larry put me to shame by running the 10K version, which was basically running the 5K twice.  Showoff!
And now it's time for Movies Talk!
John Wick (2014)
Saw this at Pacific Theaters at Americana in Glendale on Nov 15, 2014.
I don't think this movie got nearly the amount of promotion it should have.  It got pretty good reviews but it looks, from afar, like a basic action movie.  In fact, it's almost a pure and perfect action movie and Keanu Reeves fucking owns as the titular character in John Wick.  What's the story?  John Wick is a retired assassin whose wife has just died from cancer.  Alone with his beautiful Mustang convertible, he gets a little beagle puppy as a last gift from his wife to make sure he keeps loving and living.  Then the worst kind of random violence occurs and his car is stolen and the thieves kill his dog.  One does not simply walk into Mordor nor does one simply tick off John Wick.  John Wick will destroy you.  Even if you are the son of a major crime family.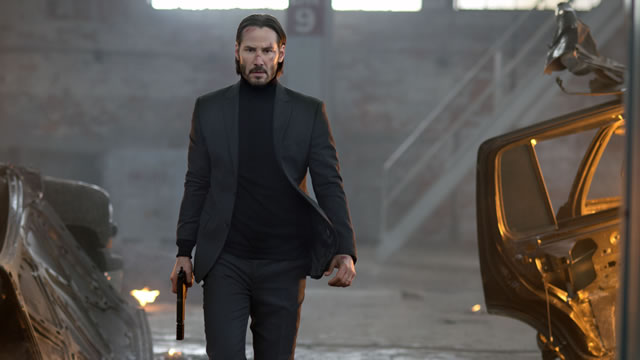 This movie is so well done.  The action and story are distilled to their most basic and core elements, and it's all for the best.  This movie is a cathartic revenge story and John Wick is a master of destruction.  Keanu Reeves is great as are the various other actors who stumble in and out of his way.  Some get to live, others don't.   The movie is fantastic, well-directed, and eminently satisfying.  I think John Wick has a chance to become a cult classic as it really is that good.  Larry likened it to Taken and it's hard to disagree, as they're both ridiculously fast-paced action thrillers with little-to-no fluff.  And that's glorious.  Go see it!!!