BB16 Episode 23 – August 14, 2014
Sure, there's a month and change left of the show, but now that half the contestants are out of the house and the jury is getting more full, it certainly feels like we're heading towards the end game. Â We've got just half the contestants left with Nicole's departure and there's really very few "easy" targets. Â I really hope it's a bloodbath soon enough.
Nicole Valiantly Tries to Stay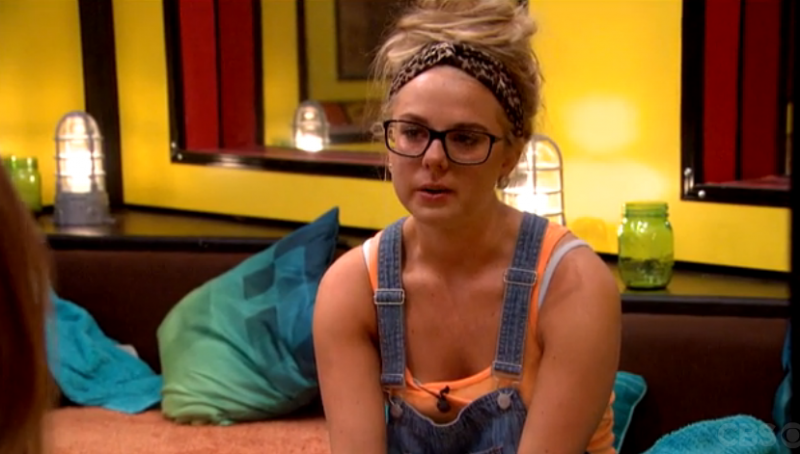 I give Nicole credit for doing her best to figure out what happened to have Christine accuse her of being a traitor. Â It's just unfortunate that the timing was far too late. Â Christine even tells her all the details about being forced to do so or else she was going to be a target. Â Poor Nicole is a mess though. Â YET! Â She does work the other players in the house, which is great to witness, and while ultimately misleading, it showed her at least trying. Â She puts bugs in others' ears, hoping they'd see that Donny is certainly gunning for them as well, and possibly even more than her. Â Victoria even picks up on the fact that the girls are getting picked off and something should be done…but let's be real, this is Victoria. Â She's doing nothing unless Derrick tells her to. Â Sad.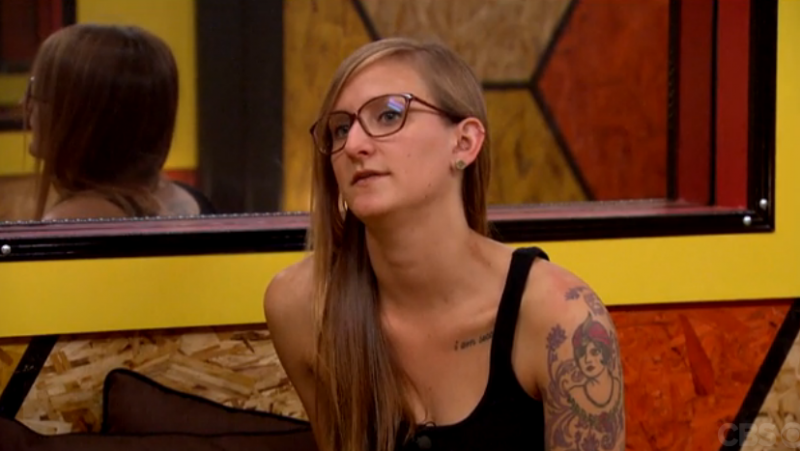 To her credit, Christine does seem apologetic, and would prefer for Nicole to stay in the house, but she's got no real power on her own. Â In fact, I think Christine is in real danger in these next few weeks. Â  She's got no real allies to depend on – she'd have to figure out a pretty sweet surprise to avoid the Detonators taking her out. Â But since it's the home stretch, I have a feeling we'll see what her fate is sooner than later.
Shameless NFL Promotion Comedy Hour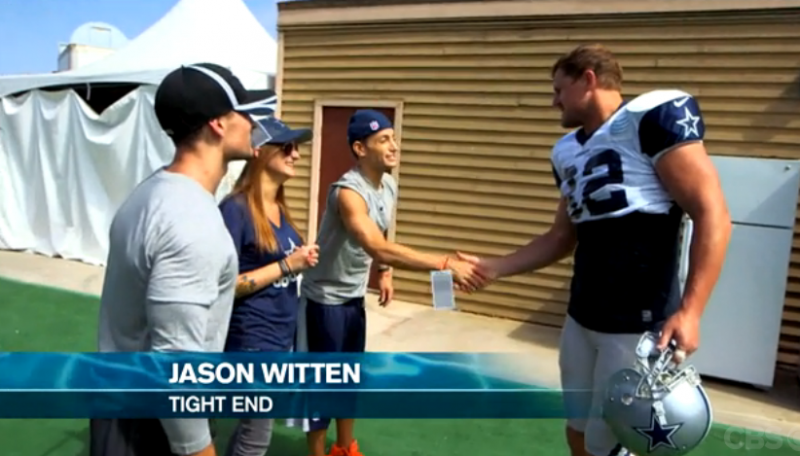 They certainly took up some time with this, didn't they? Â I didn't mind so much, when you start seeing giant hot men like this occupying the frame. Â It was hilarious how huge Jason Witten was, especially compared to Christine. Â Hell, even Caleb and Frankie look small. Â I wonder how tall those two actually are? Â But damn, Jason Witten is certainly a nice thing to look at in the middle of a Big Brother episode.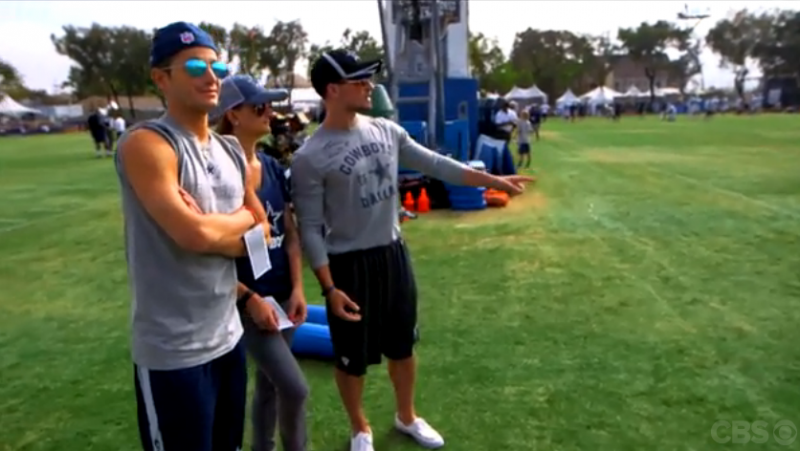 It was also fun to see Caleb, Christine, and Frankie just enjoy being around other non-houseguests for a little.  I imagine that's probably a better thing than the finest food, at this point.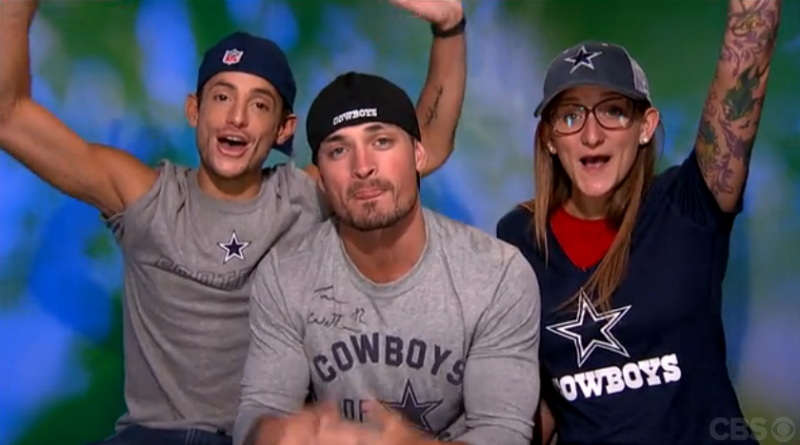 They then headed back to the house, and the impending doom of Nicole….
The Ostracization of Donny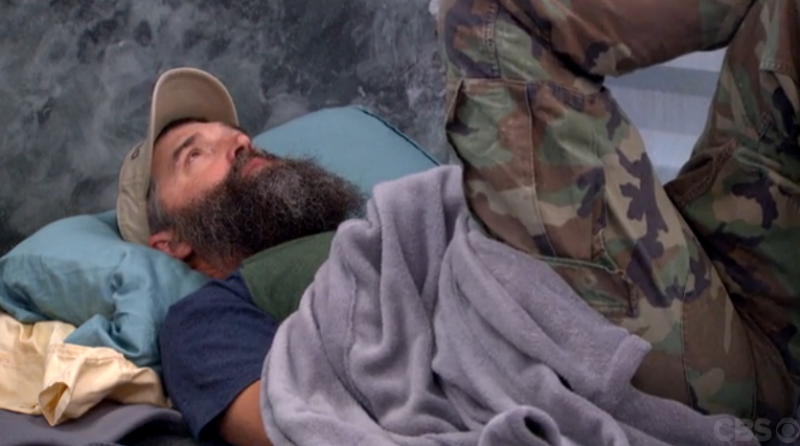 Before the voting process, we saw the other nominee also struggling with being an outsider, and it was pretty damn depressing. Â Poor Donny really has done everything he can to survive, and from Day 1, it's been a fight to stay. Â  He's been an eternal nominee and it also seems people just avoid him and ostracize him. Â That's shitty. Â Even Zach, ZACH, of all people, felt pity and shame for how Donny is being treated. Â Of course, you know nothing will change, as that's how the game is. Â But it does suck. Â I think Donny does have a chance to continue going far though. Â As I mentioned way up top, the bloodbath is coming and The Detonators are going to turn on each other. Â It's inevitable. Â Donny, Christine and Victoria may be able to go further along because of it.
Bye Bye, Nicole!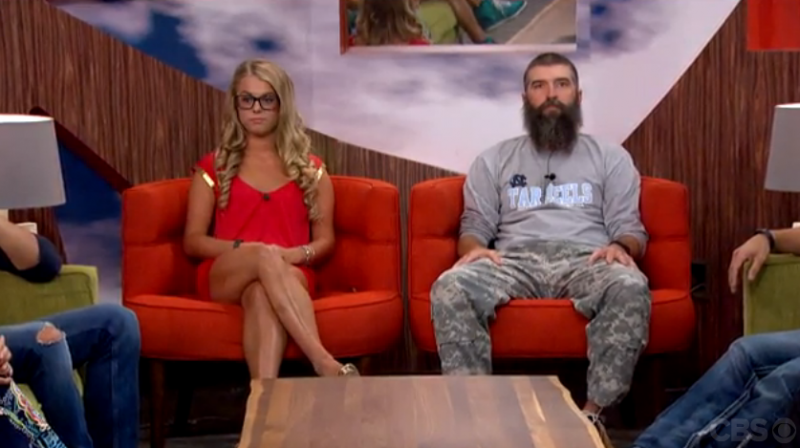 Her eviction was a foregone result – all you had to see was her demeanor at the beginning of the episode. Â She was near tears then. Â Hell, she was all dolled up knowing she was leaving the house. Â I loved her remark that she was hoping not to trip when going to meet Julie. Â So despite her seemingly successful attempt to change minds, and a complete lack of campaigning by Donny, it was a unanimous vote to evict her, sending her out to Julie.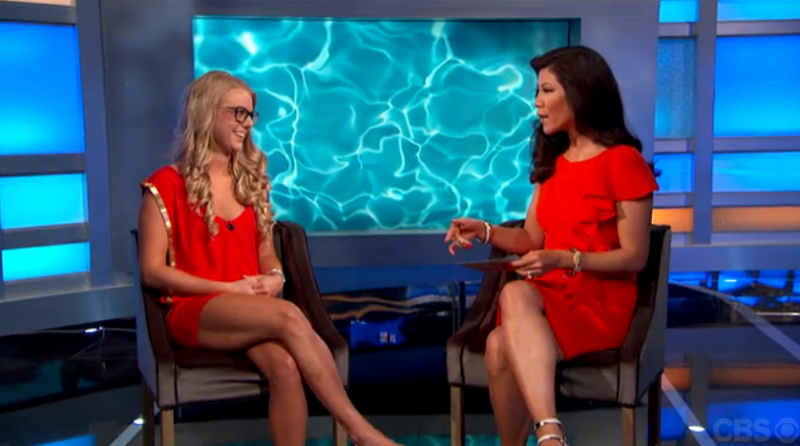 She was definitely still disappointed to be gone and basically was pissed at everyone in the house besides Donny, but after the goodbye messages, she seemed a bit more forgiving.
It's interesting to watch the Goodbye Vids now that we've entered the jury phase. Â They're always respectful – well, not always, I do remember some people not caring at all when Rachel was finally gone – and obviously did work a bit as Nicole's hostility visibly dissipated afterwards. Â But I'm sure once she reunites with Hayden, they'll have a gameplan for going back in if one of them manages to win that privilege.
The Zombie Apocalypse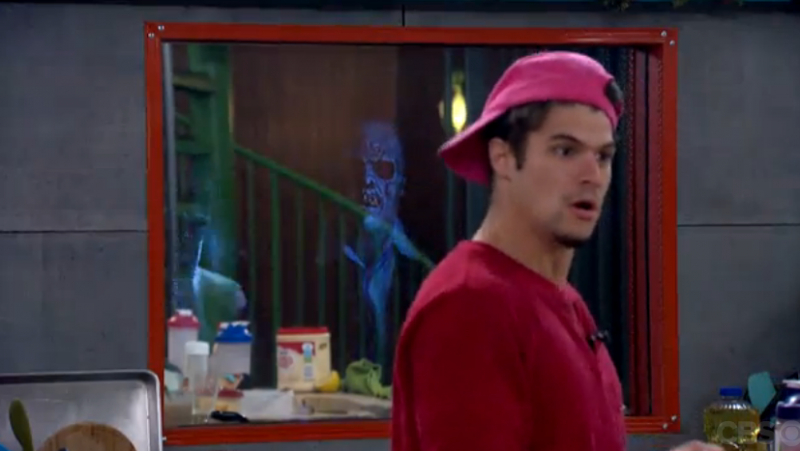 Amusingly, we got to see a small flashback that dealt with what this week's HoH competition was going to be based off of, which involved zombie apparitions showing up in the mirrored panels in the house.  Nicole sees them first while in the midst of telling Zach she has no interest in talking to him after the game.  She sees that image behind Zach and starts screaming, resulting in his face above.  It was awesome, as it completely threw him off balance.  It of course disappears when he looks.  But everyone's intrigued now, with Frankie next seeing a zombie in the bathroom area.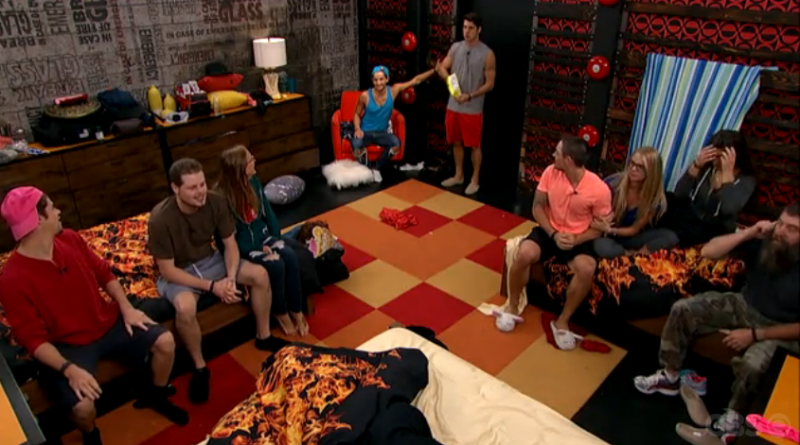 So they all decide to go into the Fire Room and turn off the lights to summon the zombies, which is AWESOME. Â Everyone is terrified and excited. Â EVERYONE. Â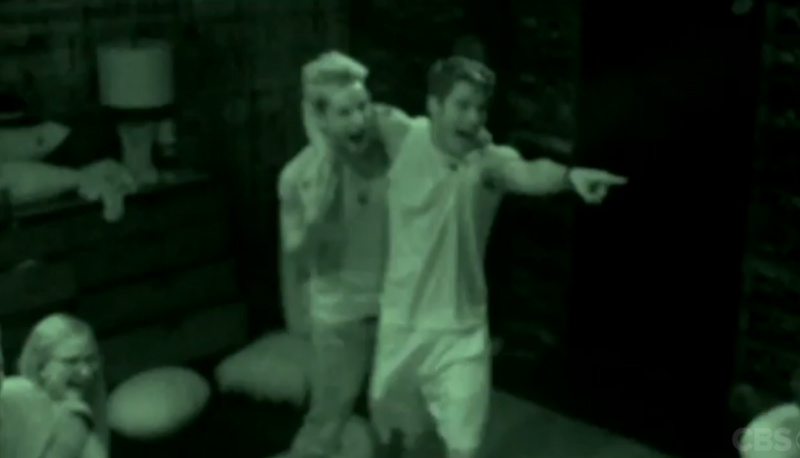 I love the pic here of Cody and Frankie flipping the fuck out. It's a fun moment, which leads to them then listening to an emergency bulletin about the Zombie Apocalypse. Â This is when they have to pay attention as the facts and figures thrown out during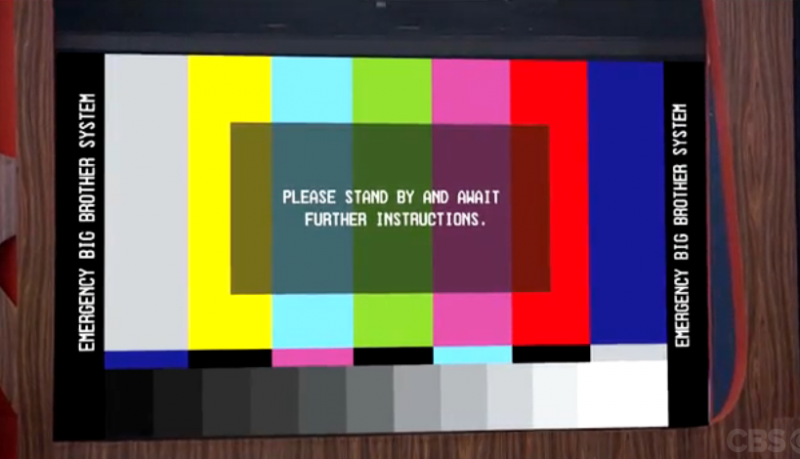 these bulletins are what will be quizzed during the HoH challenge.
Winner, Winner!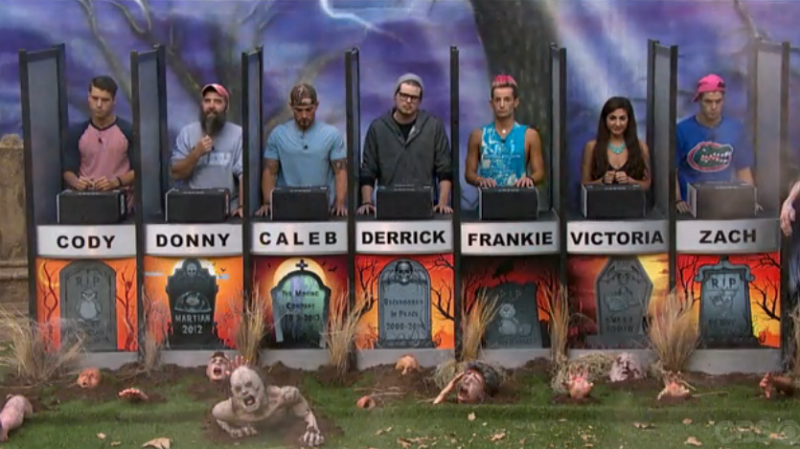 So at the live HoH Competition, we've got yet another quiz comp, but at least it's pretty fantastically staged. Â None of the potential house-changing houseguests get even close to winning (Donny or Victoria), and it ends up being a 3-way challenge between Cody, Derrick and Frankie. Â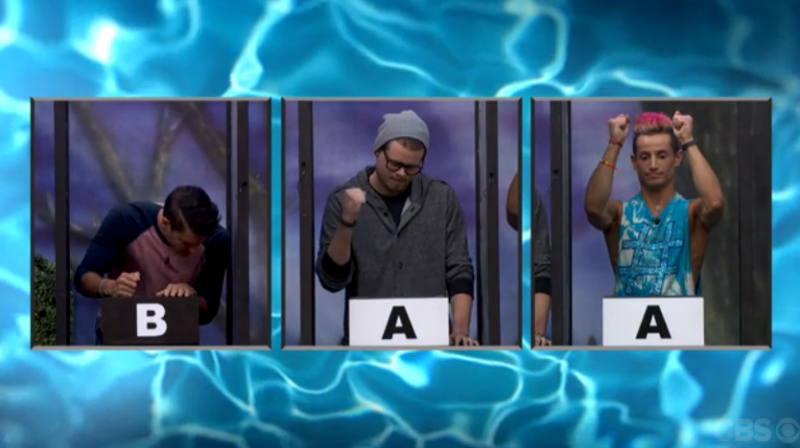 Unfortunately for Cody, he ends up the wrong man out in the last question, with Derrick and Frankie securing victory, yet again.
I'm hopeful for an interesting next few weeks despite who won HoH. Â Sure, they'll nominate Donny (AGAIN) and Victoria, but there will also be two other people who will have to go up in this last go-round of there being 2 HoHs and a Battle of the Block competition. Â My guess is that Christine will be one as she's proven "untrustworthy" and that Zach will be the other because he's Zach. Â That should be fun!
Status and Standings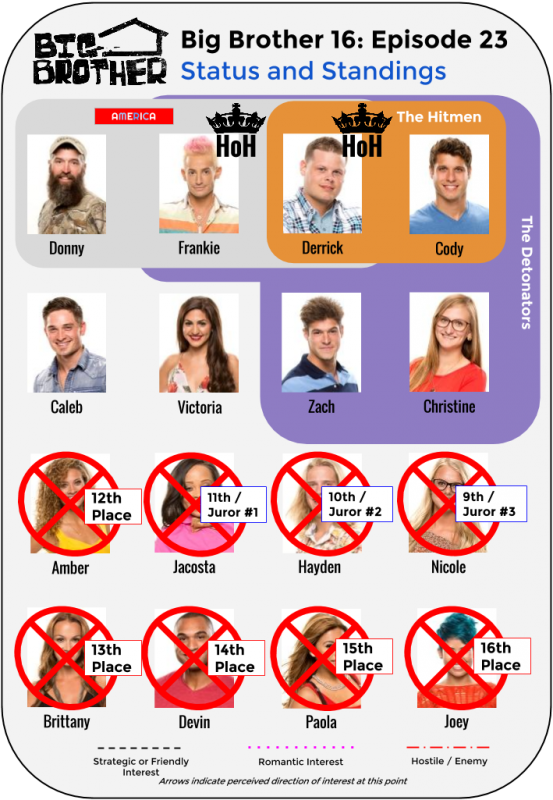 Outgoing Head of Household: Â Christine
Nominated for Eviction: Donny & Nicole
Evicted: Nicole (6-0)
New Heads of Household: Â Derrick & Frankie
I still can't believe Victoria is still around.
Rachel in the House!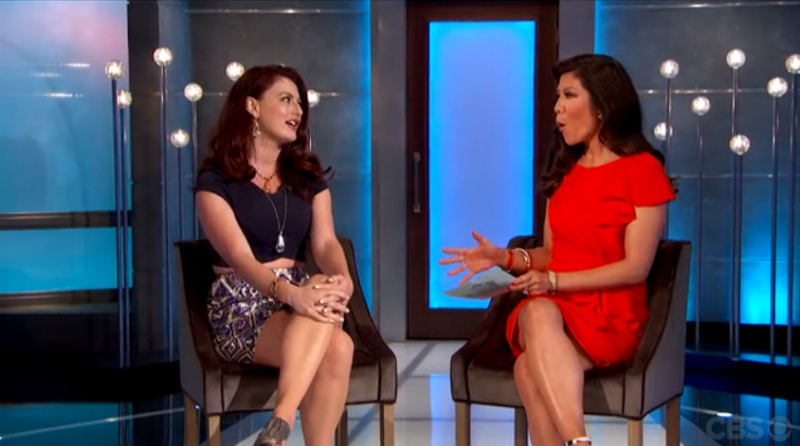 You know, I just can't say no to more Rachel. Â I certainly did NOT want her and Brendon to win Amazing Race this past season, but I loved every minute of her on it. Â But Big Brother is her real element, and I liked her assessment of the goings-on. Â Her major points?
Why the hell did the women drop the ball? Â They did nothing for their own games and kept clinging to the guys. Â That drives Rachel nuts!
She hopes Nicole gets to go back in and cause some damage to The Detonators, and possibly round up Christine and Donny to do so.
Derrick is likely to win this game and deserves to win. Â I completely agree, but I think with this returning houseguest twist, he's going to have to play HARD to avoid getting ousted. Â I have no doubt he can do so.
I think Rachel and Jeff should alternate seasons or Live Chat sessions as I would love to hear Rachel dish with the recently evicted houseguest. Â Sure, her laugh can peel paint off the walls, but still!