Episode 19 – August 8, 2013
What an episode! Â Candice's elimination really wasn't all that surprising, but it was a surprising development with who got eliminated at the end of the episode. Â I think we'll just have to take it one stage at a time as there was a LOT in this episode. Â BUT FIRST, the live chat after this episode was surprisingly entertaining. Â Surprisingly because it involves Rachel Reilly and Jeff Schroeder. Â Rachel's laugh is still cringeworthy, but she is very compelling in her discussion of the strategies going on within the house as well as giving her sister adequate shit. Â She calls Season 15 the "Season of Floaters" and it's a very fair assessment.
Goodbye, Candice!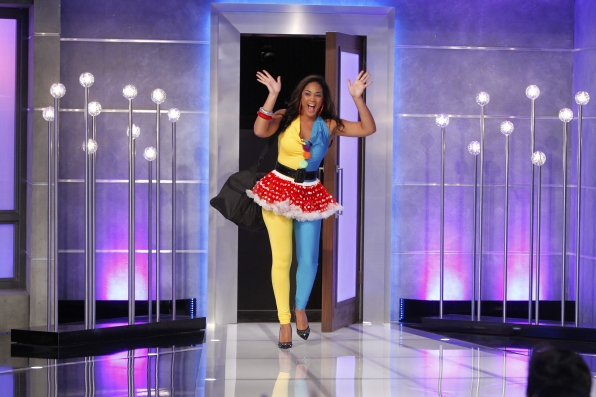 It was certainly interesting watching the evening unfold, first with the lead up to the first eviction of the night. Â It seems Candice was a foregone conclusion, but her time to defend herself was amazing. Â She went right after GinaMarie and was relentless – I'm sure there was more that we haven't seen as it seemed there was a bit of reconciliation….but yeah, that was epic. Â  Julie couldn't even get them to stop arguing at that point, counting on Spencer to jump up and keep the show going. Â I definitely think Candice came off the better although at a certain point, both parties look idiotic.
What WAS weird though is that even though Candice was the first member of the jury, Julie Chen implied that her game was by no means over. Â Oh boy. Â I'm a little weary of this possible twist and hope it doesn't mean someone can come back. Â That's lame.
The One-Day HoH
Aaryn, once again, triumphed. Â The strategizing immediately went into full effect, and it looks like Aaryn is still under the thrall of Helen's machinations. Â Helen is totally Emperor Palpatine in this season, isn't she? Â I admire the hell out of her ability to control Aaryn. Â Who knew it would actually go down like that, especially thinking about the beginning of the season.
Anyway, Aaryn's marching orders were to put up some of the targeted floaters from the past week – so we got the following nominees:

I really didn't care about either of these two going home. It wasn't going to matter in the long run, really, as these are two primary floaters. Â It was going to be interesting to see what happens in the Veto, but I didn't think it was going to matter all that much. Â So in the Power of Veto comp, Aaryn WON AGAIN. Â She was really unstoppable this episode, wasn't she? Â Imagine if she decided to actually own her own game and do things she wanted to do. Â She'd be a force to reckon with.
As it was, in the Power of Veto, Aaryn used the Veto on Jessie. Â Then, in something so head-scratching, she starts talking about putting up someone who has been trying to manipulate her and she is talking about JUDD!?
CBS had better show us in tonight's episode some background on where this all came from. Â I know that there has to be footage of Helen laying the groundwork for this.
JUDD???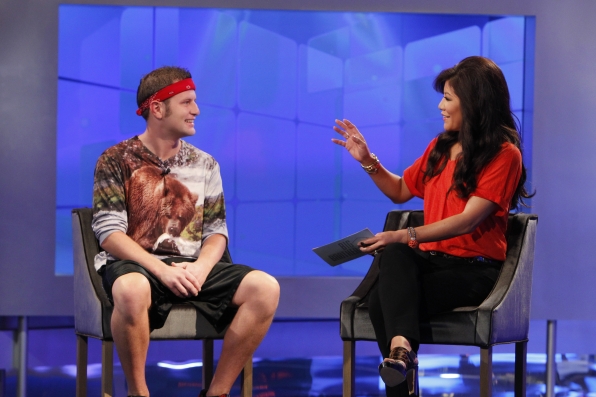 So I guess this was the best way to get someone like Judd out, in a double eviction timeline. Â He's someone you could not easily get out if you had a week of him campaigning to stay safe, as he's so darn charming. Â And still, I don't get it at all as to why. Â CBS has got some 'splaining to do.
Alright, I think I'm done for now. Â My hangover from last night's party is mostly better, but it's hard to keep focus and I just want to eat something. Â Larry's gonna make baked ziti which is one of the best things ever. Â Yummmm…..