I'm slightly exhausted but I'm recovering nicely from this afternoon's glorious walk reinforcing how wonderful it is to live in LA, especially the beach area.  We ventured from home and walked to the beach, then south into Venice, then back inland a bit towards Abbot Kinney, and finally back up Main Street towards our home.  The weather was gorgeous, and plenty to see.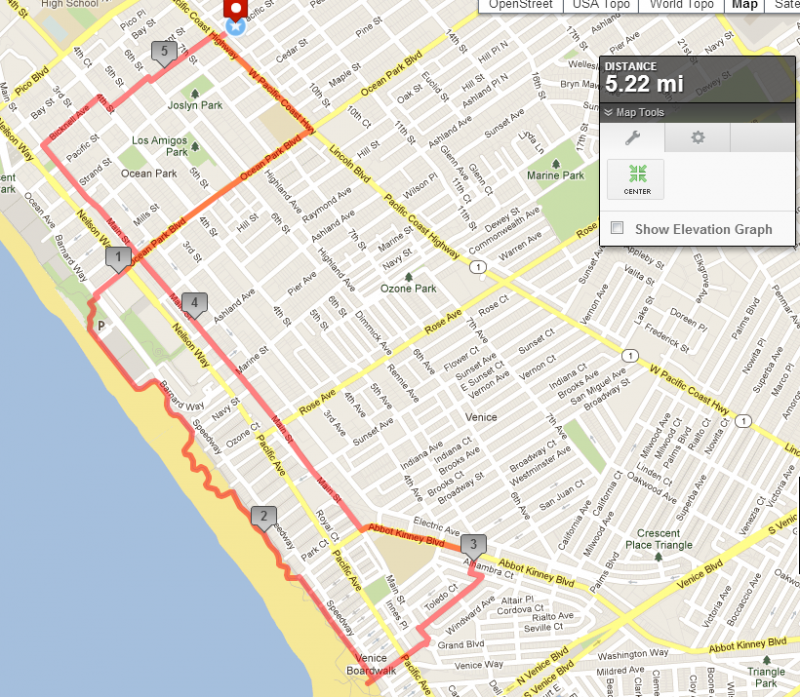 In Venice, it's always a trip to see all the artists and hippies all hanging out in bliss.  I get enough of the Venice boardwalk after a walk through it every few months or so.  Enough said.  But this time, instead of walking back up the Boardwalk, we headed to Abbot Kinney – which is known for being a trendier place to go.  And so!  It's got some gorgeous shops and restaurants, along with plenty of beautiful people.  Definitely felt more gay there too…so we'll have to head back soon.  Went into a Jack Spade store and while I love the stuff there (I have a Jack Spade messenger bag acquired via a Giltman.com sale) it's fairly expensive and the clerk there totally gave Larry & I the Pretty Woman treatment…and not the happy one.  You could tell he had already sized us up as not his clientele and totally ignored us, while a guy came in a bit later and he was all over him. WHATEVS, bitch.
Anyway, it was a long walk and now we're back home, relaxing with a few drinks and getting ready to put the grill to work for the first time this year.  Yay for February in Southern California!
And now, some pics from today:
Walking Santa Monica & Venice, Feb 17, 2013