It's kind of shocking to report on this….but I have a buyer for my Colorado house!  Holy shit, this is kind of awesome and incredible and such a relief that while I'm massively excited I'm also going to have my breath held until it actually closes.   A part of me will miss the house – more the memories from living in that house as it was a pretty damn sweet house.  I loved making it my own with the painting and having my "Media" room in the basement. It was a great size for a single guy and one day, I hope Larry & I will have a house we'll similarly love.
Here are some very recent pics of the house as it looks after having been repainted inside and out, along with brand new carpeting.  Having seen the new carpet, I kind of wish I'd have thought of doing that myself, as i like that a lot more than the poofy light-grey carpet I had.
In the meantime, some memories of the house…
…like when I first went and checked it out on a house-hunting trip….that was back in October 2005 and I was living in Las Vegas and did a roadtrip out to Colorado Springs to look at a few homes.  I knew that I was going to go with that house even by just seeing it online, and once I saw it in person, I was sold.  Too bad I bought right as the housing market was approaching the highest heights of the real estate bubble!
…or the summer activity of redoing my master bathroom with my dad, which was a blast.  I even noticed that the bathroom is still the same as it was, so I guess everyone since has been okay with it too!  What's funny is that I see now that we did that in May 2007, so I really didn't get to enjoy the fruits of that labor all that long before moving out!
….and then when it was time to leave Colorado Springs after having separated from the Air Force, I had to close up shop there and get it ready to be a rental.  No one was buying houses in mid-2007 so I was saddled with it.  I know I was freaked out about it, but I had an amazing partner in my property manager and she has taken care of me since that point and is my realtor now, 10 years later.  Very lucky to have her, that's for sure.
There's plenty of more memories associated with that house and a lot of them are here in this blog (I've slowly but surely been converting my old pages into WordPress pages, but not completely.  As of now, anything from November 2006 to the present is WordPress-y, while anything before then is in the Old Site archives).  Snowstorms, furniture re-dos, parties, friends and family over…it was a wonderful place for 2 brief years (Nov 2005 – Sep 2007).  And it's been a really great investment and a wonderful tax deduction the last 10!  But I can't tell you how relieved I am to be able to sell it (and make a decent profit!) and free up my VA loan once again.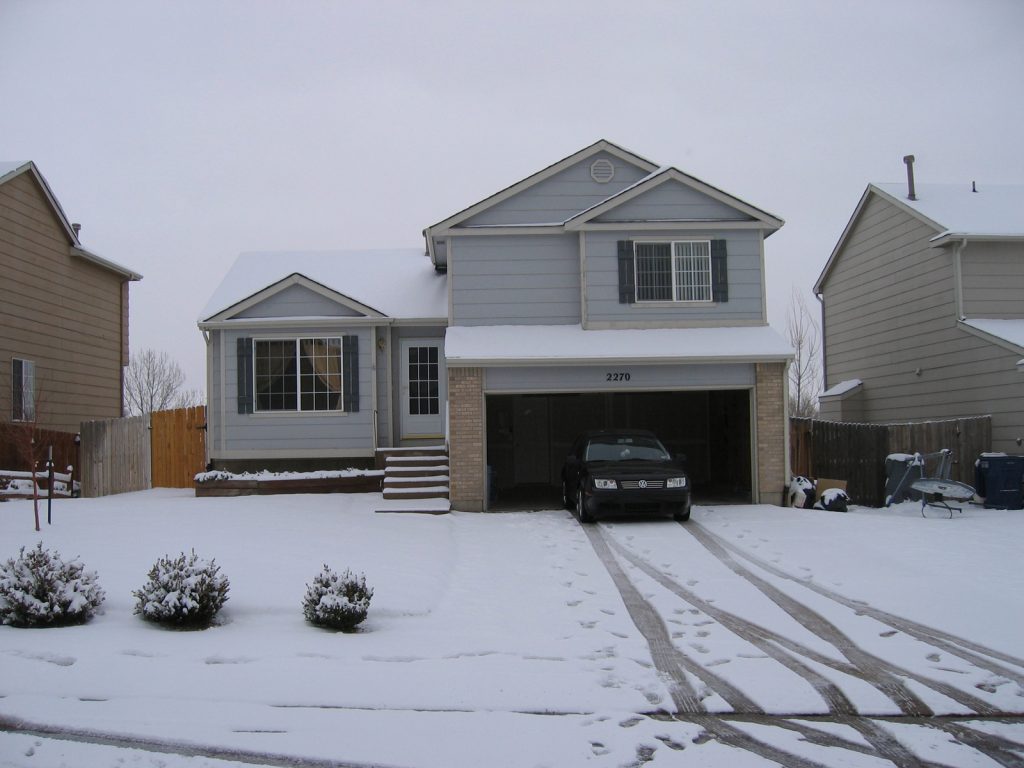 All that having been said, I'll miss this house.   It was pretty damn awesome.  And look at that bad-ass black Jetta!!!