Wednesday, Sept 14, 2016 – Day 4 of Paris, Day 1 of London
<–Previously, we had our fill of Parisian sights both royal and river
And now was when we had to leave Paris.  :-(. We got up comfortably and first packed our bags, which was wise.  We then went and grabbed breakfast at the St Regis cafe down the street from our hotel, which was probably where we should have been going from the get go.  Very nice.  
Last Breakfast in Paris
We then checked out and got an Uber (yay, technology) to Gare du Nord as that's where the Eurostar train leaves from.  I was a bit nervous as to how that whole process works, and while it is a bit of security, it's fairly painless.  You do have to go through UK Customs there, which was somewhat overwhelming as there's a form and everything.  A Form!!!  🙂  Whatever, we got through, and then it was time to board.  I had purchased tickets for Comfort Economy which was a nice way to do it, as the seats are comfy and you get served a meal and plenty of beverages.  And that's what we've been on while I've been typing this recap up of the Paris journey.  We actually just emerged from the Chunnel which seemed to fly by.  We're in England!
Traveling to London via the Chunnel / Eurostar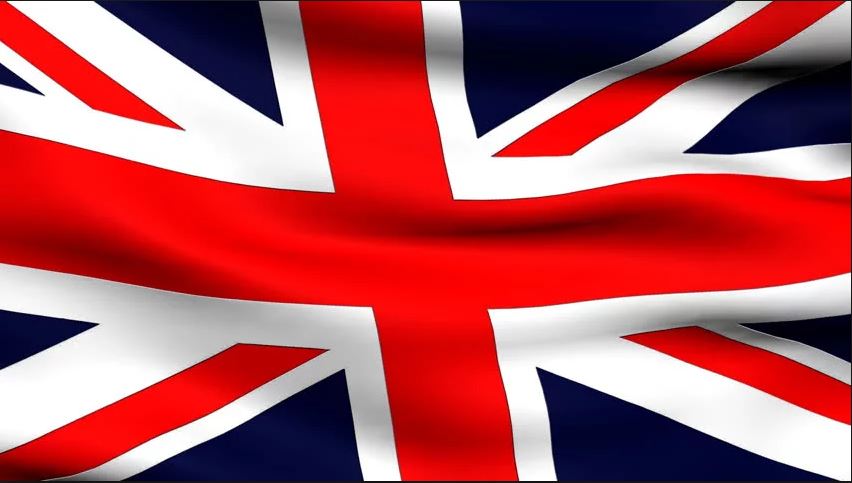 Arrived at St Pancras Station in Jolly ol' England and after thinking about getting a taxi, decided against it as the line wasn't moving.  So we got our Oyster card for the week at the Tourist Office at Kings Cross/St Pancras station and were on our way via the Tube to our hotel in SoHo.  
Arrival in London!
Quick tube ride to Oxford Circus, which drops you off in the midst of Oxford Street and Regent Street, which is a crazy busy set of boulevards full of shopping.  We schlepped our way to the hotel, and it was hot.  Found our way finally to our very boutique-y hotel in the middle of SoHo, a very fun and exciting place full of bars and restaurants.  It's actually right in the middle of everything, being right next to the West end, Chinatown, and more.  Can get anywhere very easily.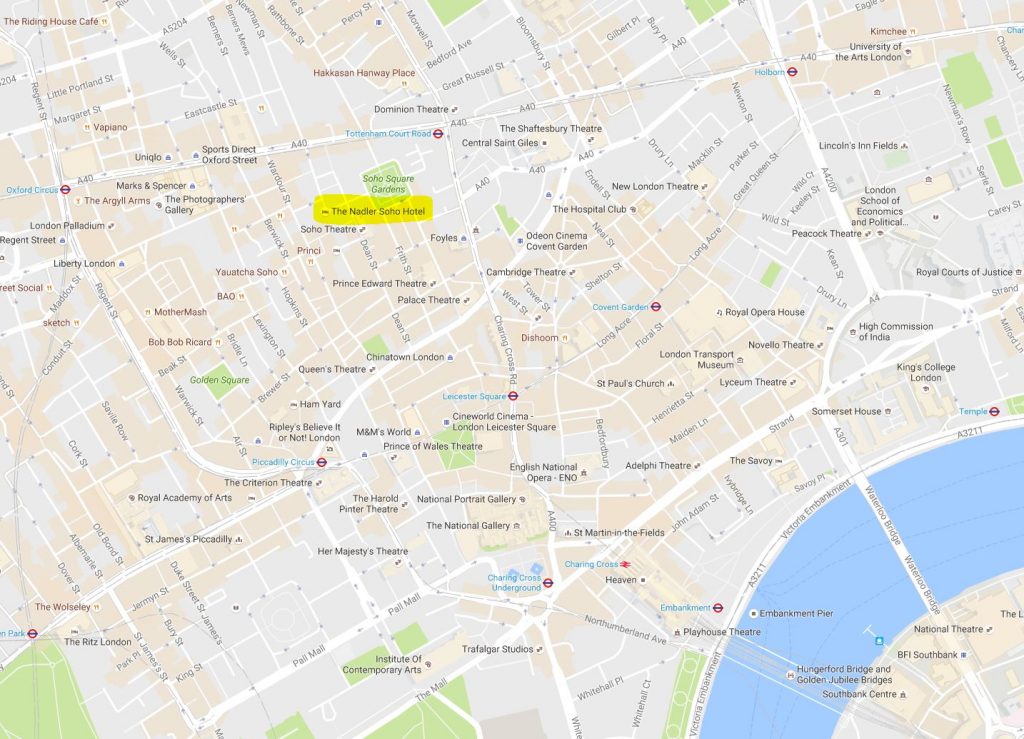 The check-in staff at the hotel were super friendly and we got checked in to our very swanky room on the 1st (2nd, American) floor, which overlooks a SoHo street, which involves pubs.  We saw that the pub already had a crowd outside it, which only got more and more crowded.  
Setting up shop at the Nadler SoHo
After we got settled in, showered, etc, that first day we had no plans.  It was late afternoon so I thought we could do the hop-on-hop-off bus tour and finish it with the included boat cruise.  Well, that was wishful thinking.  We did get on the Big Red Sightseeing Bus at Oxford Circus, and the bus made it around some of the sights like Westminster, but once it got near St. Paul's cathedral, police action diverted our bus right into a terrible TERRIBLE amount of traffic.  We stayed stuck in traffic for nearly an hour barely moving.  It was quite a waste of time and money.  It didn't go over Tower Bridge nor near the Shard.  So once it did finally get on to a fast moving street, we circled around The Tower of London, and then headed back west along the Thames and then into the Hyde Park area and skirted Buckingham Palace, a little.  It was clear the driver had lost his patience, as would be expected after that insane traffic nonsense.  The tour couldn't complete the circuit back to Oxford Circus as it got dark, so we got let off at Marble Arch.   So here are some pictures from that long bus journey!
The View From the Big Red Bus
We took the Tube back to our hotel area, and after getting resettled, went off for food.  Well, that is quite a thing.  SoHo is quite the hotspot, and every pub was FILLED and OVERFLOWING with people.  We had actually noticed that at all the pubs we saw during the bus tour – every single pub was surrounded with people. Sure enough, that's a thing now.  Guess when the weather isn't awful, that's the case.  It was a bit intimidating for both of us, and when we found the restaurant, Flat Iron, that we wanted to eat at, we found out it was going to be 1:20 wait.  We were both ravenous, so that wasn't an option.  So Larry found a second option called Mother Mash over by Carnaby Street, which was without a wait, and provided us a chance to taste bangers and mash, which was okay.  Strolled back from that through the craziness and began to wonder if this was too much for us!  Happily, we conquered that fear the next day!
Finding Some Much Needed Dinner
Next, off into the English Countryside –>
Honeymoon Picture Pages: