Mondays are always brutal coming back to work, and it wasn't until tonight when I was finally back in a good mood.  Why?  Musicals, of course.
We watched this past week's episode of Crazy Ex-Girlfriend, and I think I've talked about it before, but this show is fucking wonderful.  It's not only hilarious, and set in West Covina, but it's also a musical show, with actual song-and-dance original songs in a whole variety of musical styles in every episode.  And there's usually at least 3-4 songs per episode.  It's fantastic.  The episode tonight had Rebecca and Josh going back east to a bar mitzvah, and of course, you know I'm in.  And even better, they had this song I linked to above set during the hora.  And even best?  Patti Lupone was guest starring in it.  It's bliss.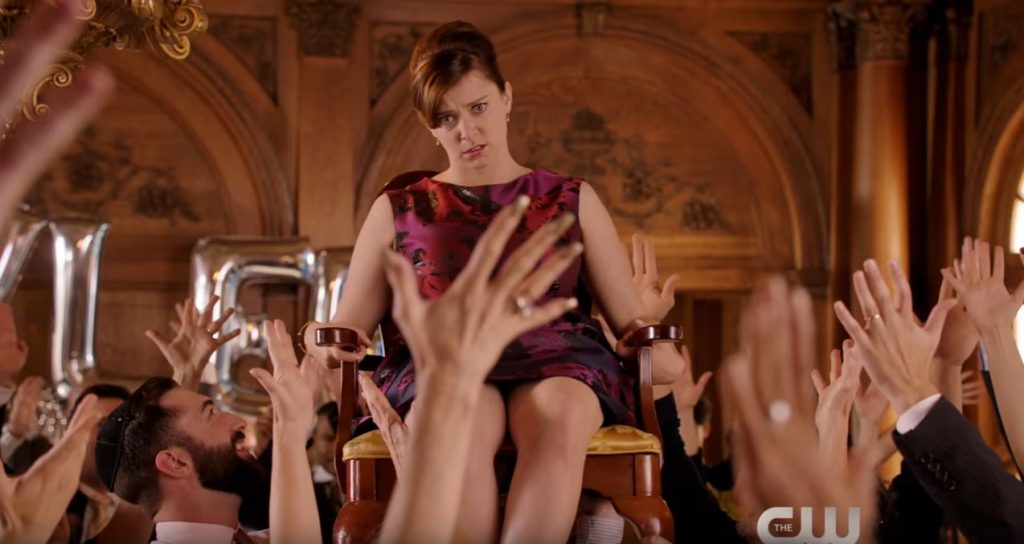 After that, it was time to watch "The Wiz, Live!" for the first time in a while and it really is something special to watch.  The lack of an audience is still what is missing, but the spectacle and performances are so great.  I ended up buying it on ITunes for $10, and I'm not embarrassed to admit I almost bought it just for the Emerald City intro alone.  I wish that music was downloadable, dammit!  I also wish I could embed any of the show from Youtube, but NBC looks to have been pretty protective of its content ending up there.  Ah well.