BB18 Episode 15 – July 22, 2016
<–Previously, a unanimous vote sends Tiffany out
It's almost nice to have something very easy to write about and not worry about the strategic machinations going on in the house! Â Let's just get right into this, shall we? Â This episode is a compilation of the competitions that has been ongoing this season with interesting twists on the HoH Competition that just occurred that week. Â Up first in Round 1?
Round 1: Â Glenn vs. Jozea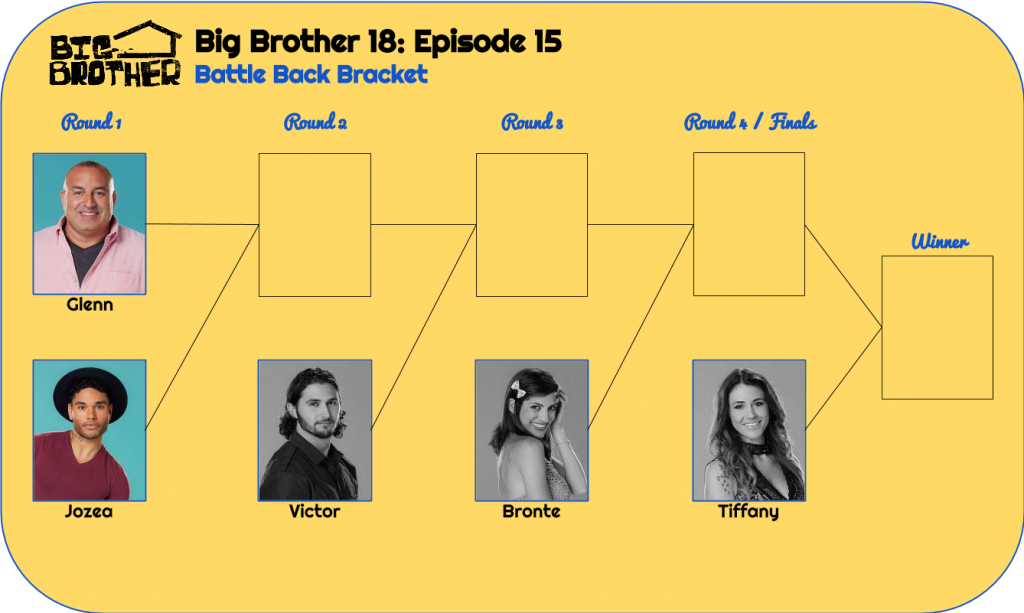 Okay, let's be honest here – was there really any chance that Glenn was going to win? Â Highly doubtful. Â I enjoyed his bitterness though at his team being absolutely terrible at competitions and that being the reason why he was out first. Â While that definitely contributed to it, Glenn just wasn't that good of a competitor.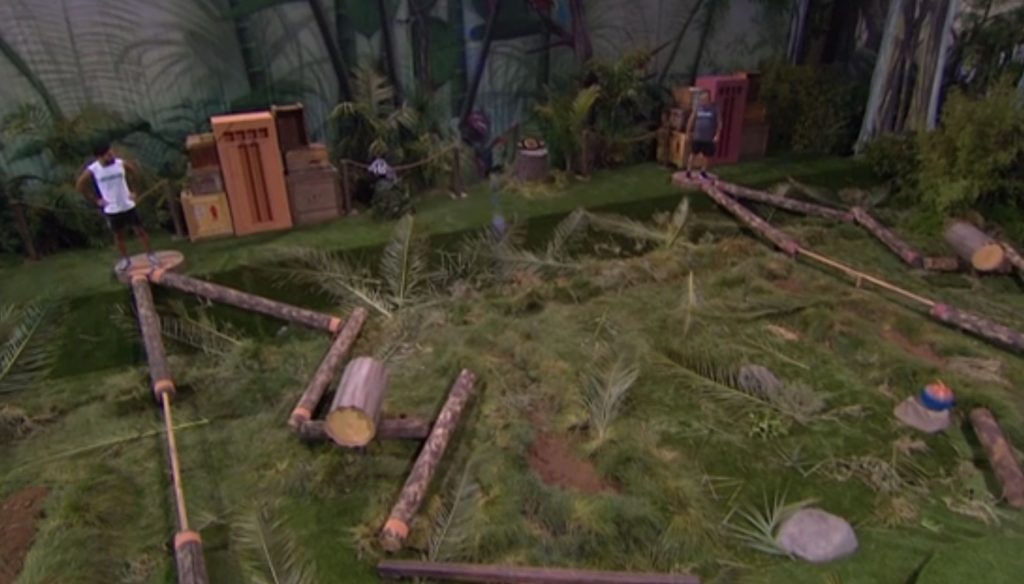 You may remember this competition from before, when Paulie won his first HoH. Â It's basically the same, although with only having to get 20 berries back. Â The twist here is there's a poison berry you can choose to collect and bring back, which will reset any of your competitors' unlocked berries.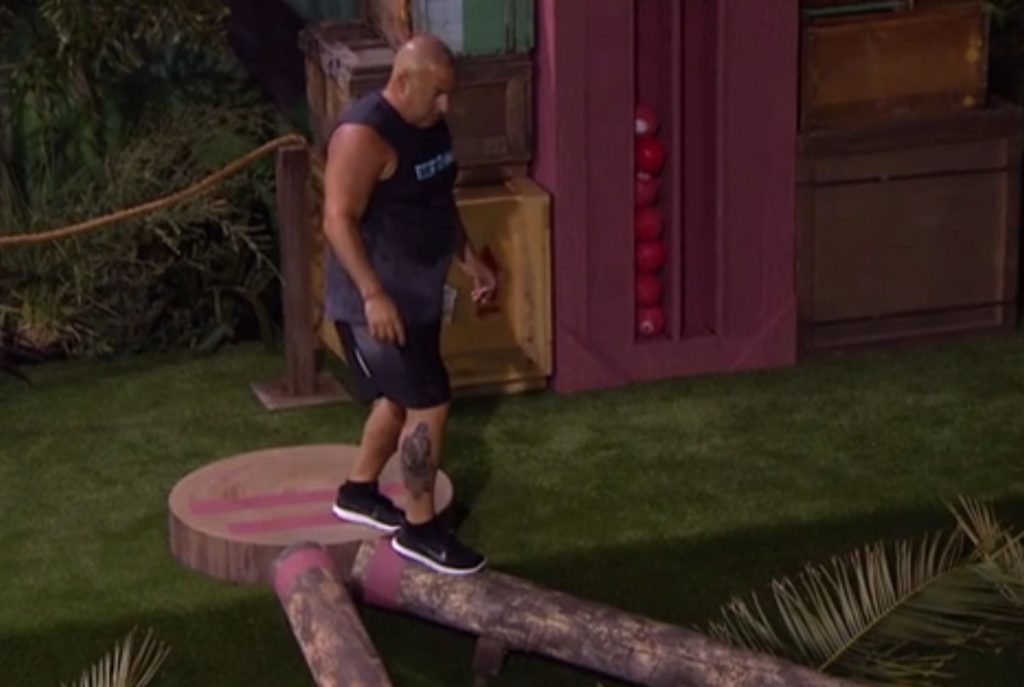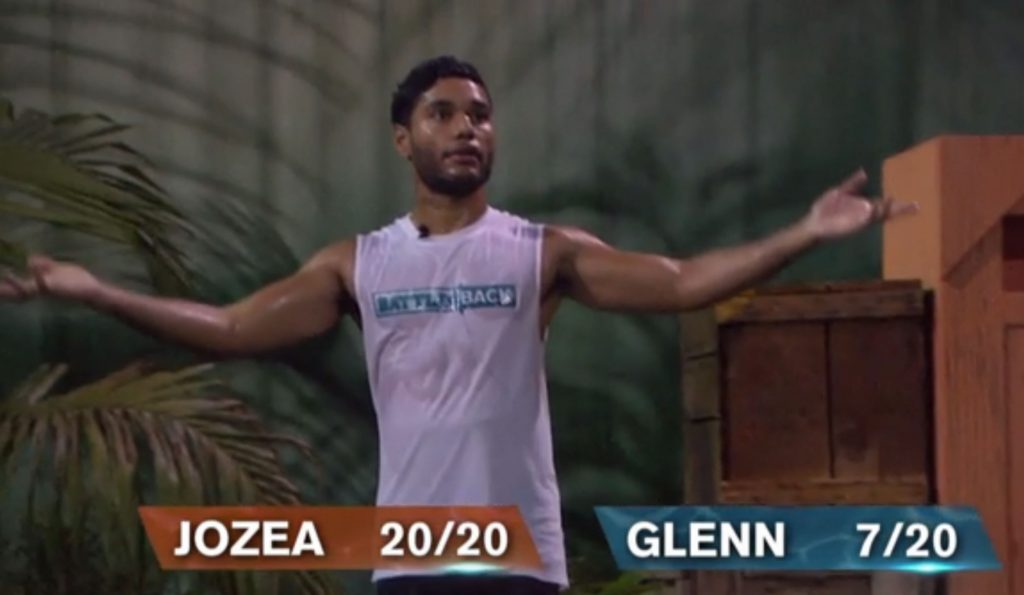 Both start off rough, but Jozea gets into a good rhythm and has the energy to overtake Glenn. Â At one point, Glenn tries to get the poison berry back to knock out Jozea's first 9 berries but Jozea manages to lock in his 10th berry (and secure those first 10) seconds before Glenn returns with the poison berry. Â D'oh! Â Jozea returns the favor right afterwards, successfully.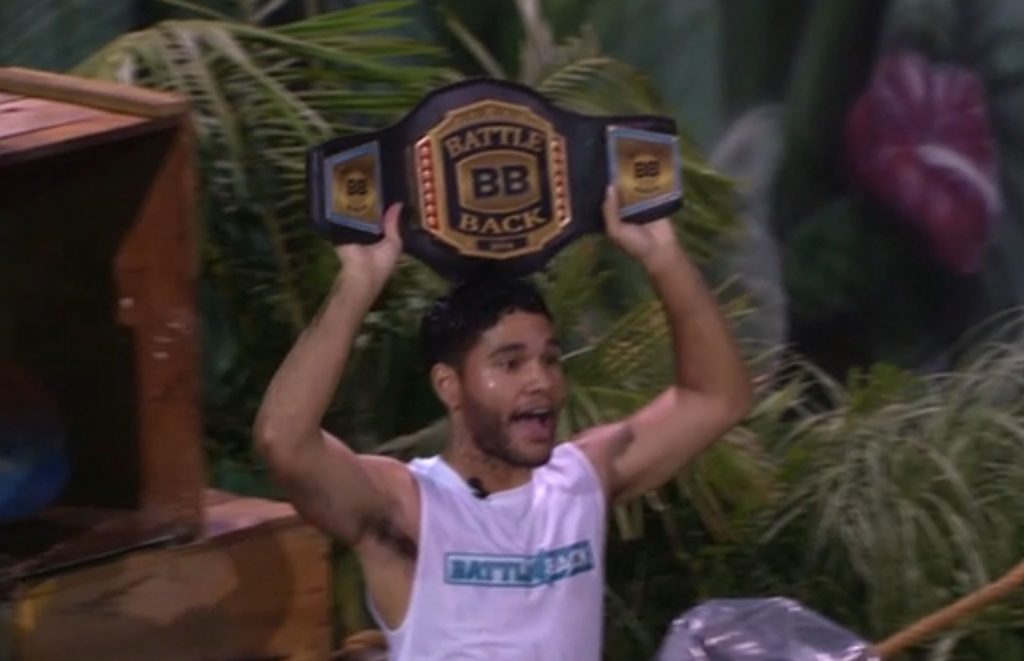 Bye, Glenn! Â Jozea makes it to the next round.
Round 2: Â Jozea vs. Victor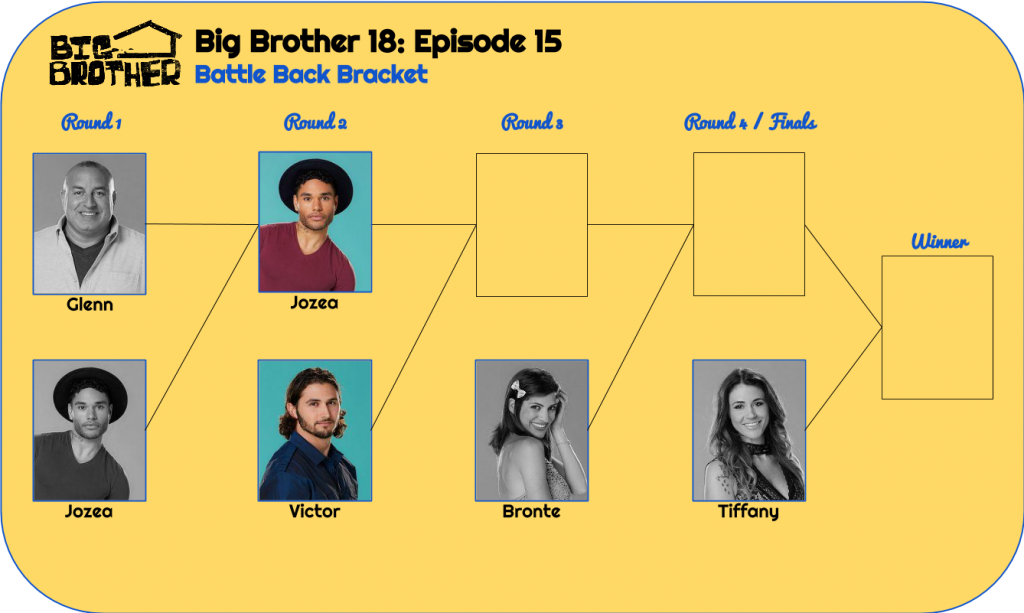 Next up, the former allies go head to head in the tennis-themed HoH arena.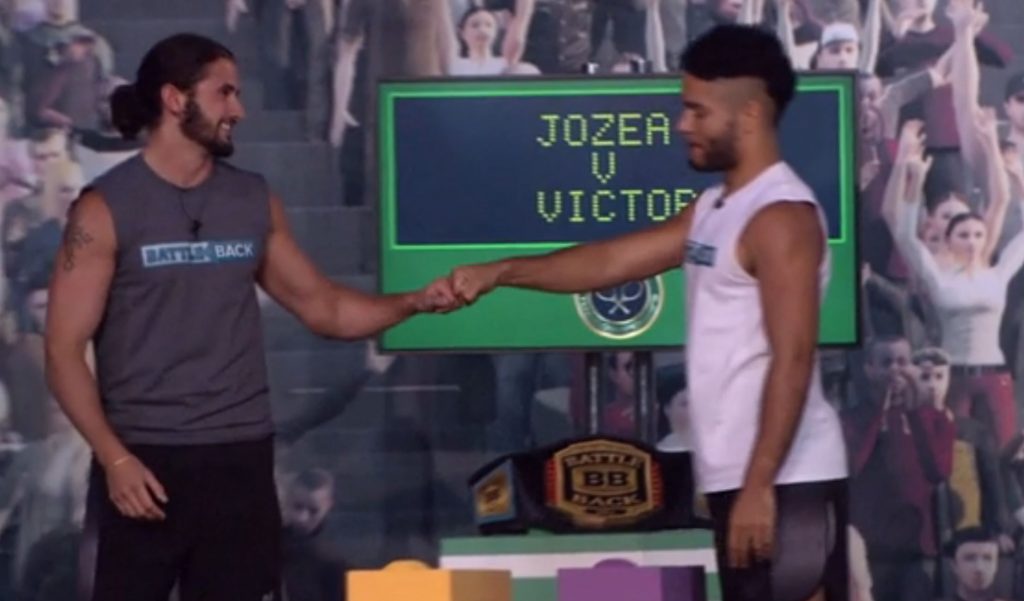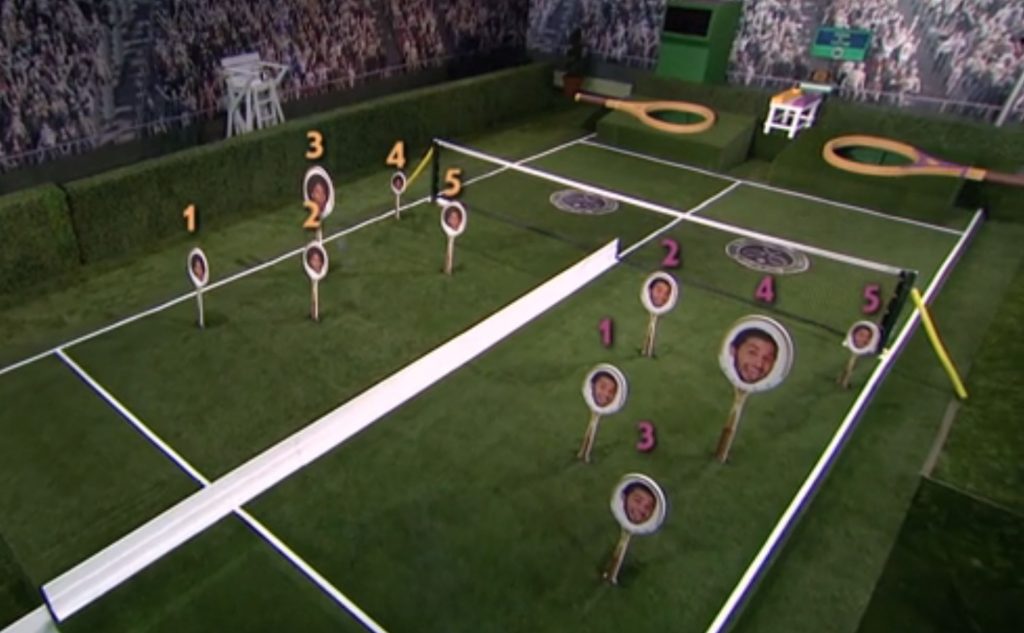 Similar to the HoH competition, each contestant had to bounce a ball on the racket, but with the intention to knock down the five targets on the other side of the net. Â There's only 3 balls at a time, so you then have to go run and collect them before serving again. Â It looked suitably exhausting. Continue reading The Battle Back Competition →