BB18 Episode 25 – August 14, 2016
<– Previously, I Was OVER This Season
I went a whole like TWO or THREE episodes there.  The Executives alliance and the total dickishness of many of the guys in it was just not my cup of tea.  And lo and behold, it seems the Big Brother producers read this here blog as they went and remedied that situation stat:  as of last night's episode, that bromance alliance is kaput.  Donezo.  Hasta la vista, baby.   How'd this happen?
We Can Thank Michelle & Bridgette
Honestly, their work in getting Zakiyah out the door last week as the first eviction during Double Elimination was instrumental, as it broke up the "PP" alliance of Paul & Paulie.  Neither agreed on who should go home between Michelle & Zakiyah, and it was clear to Paul that Paulie was just using him and didn't want to have anything go in Paul's favor.  Then Bridgette rallied the other side of the house to make a move against Paulie by targeting Zakiyah, getting James on board to use his power of knocking two votes out.  As we saw in the beginning of this episode, that information did get out to Paulie ahead of time and he of course turned his asshole meter up to 11.  Where the fuck did the fairly sweet Paulie go from Month 1?  As this current incarnation has totally lost his mind, and is showing that Cody definitely got the chill vibes of the family.
So then Zakiyah goes, followed immediately by Bridgette due to the Fluke of the Century win by Corey of HoH AND Veto, and it certainly seemed like the "Executives" had made up, but nope nope nope…
Paul & Paulie Are NOT Good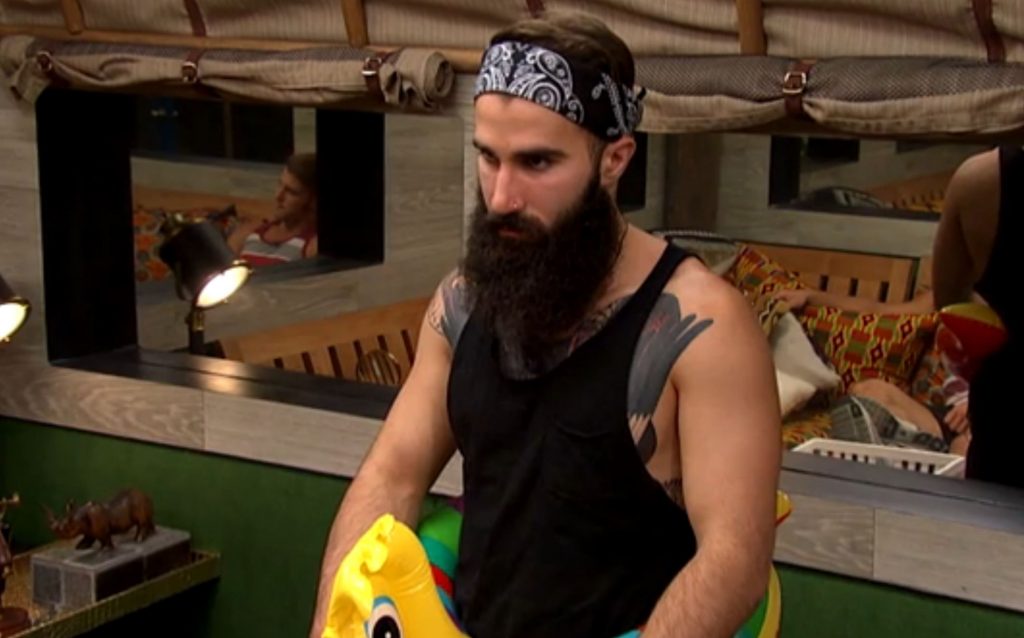 This bromance is completely over.  They exchange platitudes about moving forward and all that, but Paulie doesn't trust Paul anymore and Paul is well aware that Paulie's gameplay is erratic and destructive after witnessing his reaction to Natalie's conversations and just knowing that Paulie only has Paulie's interests in mind.  Paul is ready to make some moves and go big game hunting for once.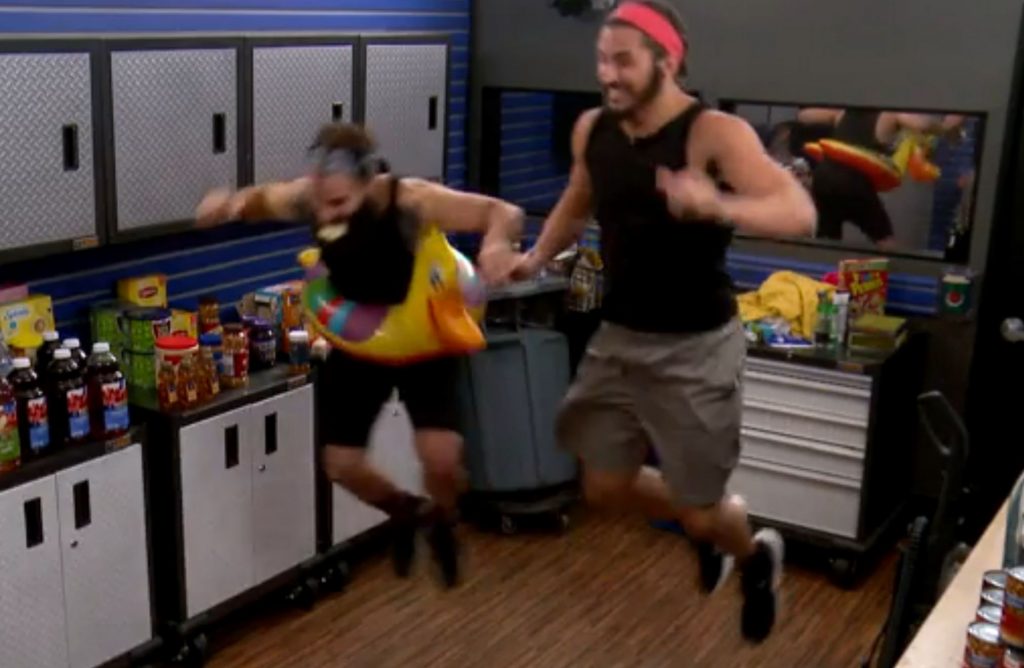 And happily for Paul, he's got his original buddy from the newbies to work with, Victor.  It's clear that Paul is running that twosome for his own purposes and Victor is all too easily manipulated accordingly.  At this point, I'm totally down for a Paul win this season, as he's really the only one left that has been hustling every fucking second to stay in the house and win.  Let's see if he can pull it off.
HoH for Victor, But Let's Be Honest….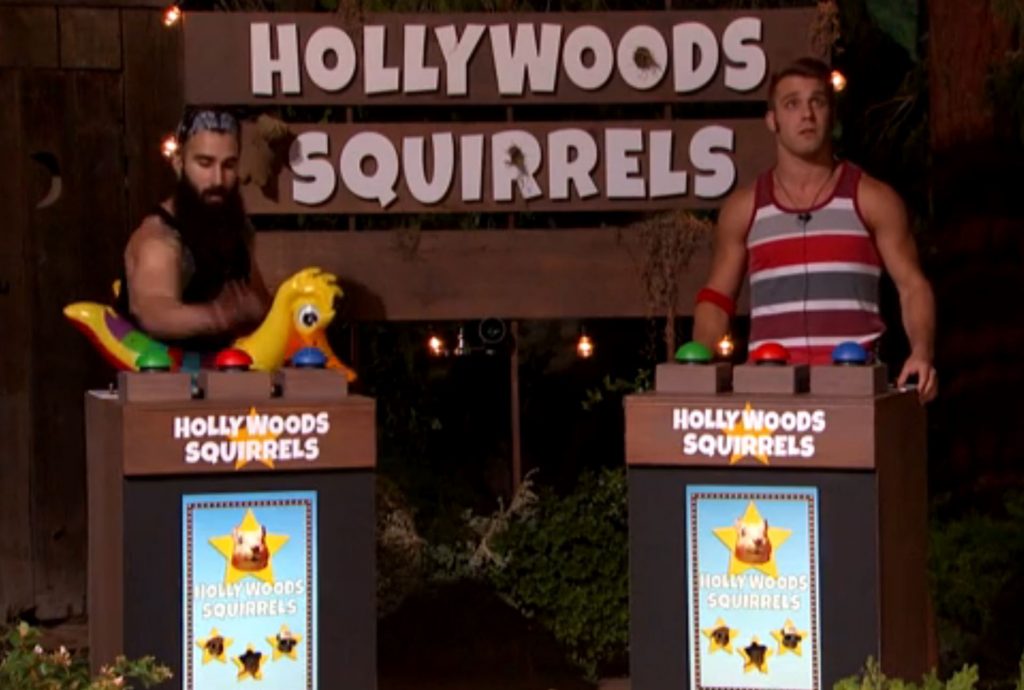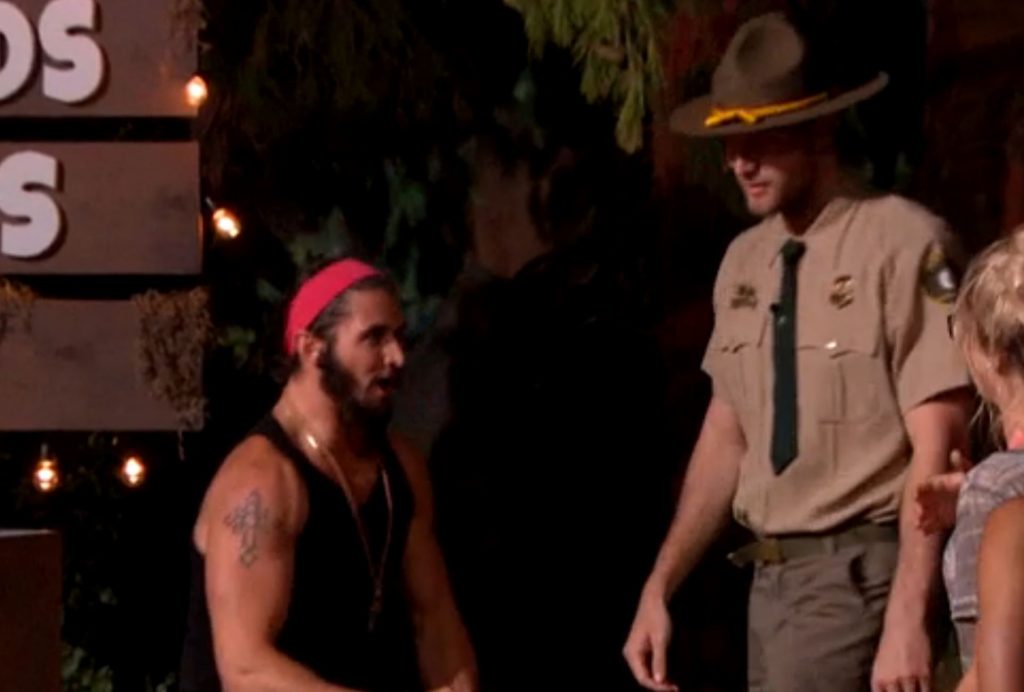 Step 1 for Paul's plan is to ensure that Paulie doesn't win HoH.  Sure enough, that goal comes to pass as in the end of this competition, it's Paul vs Victor, with Victor grabbing the win.  Or Paul hands it to him, as this might be easier to deal with as Victor gets all the blood on his hands.  Nicely done, and with Victor as a willing puppet, you get what you want anyway.  So yeah, this is a shared title.
And the Executives Comes to an End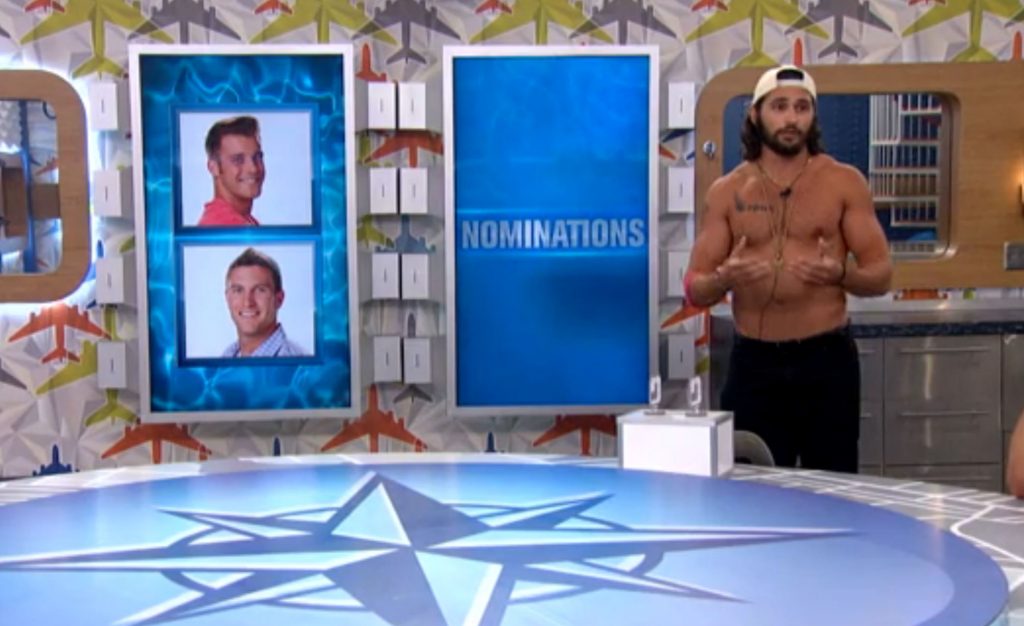 Sad face McGee.  NOT!!  I was bracing for all the strategy sessions leading up to this to be a big fakeout, but it wasn't!  Victor executed the plan and put up 2 big threats to his game: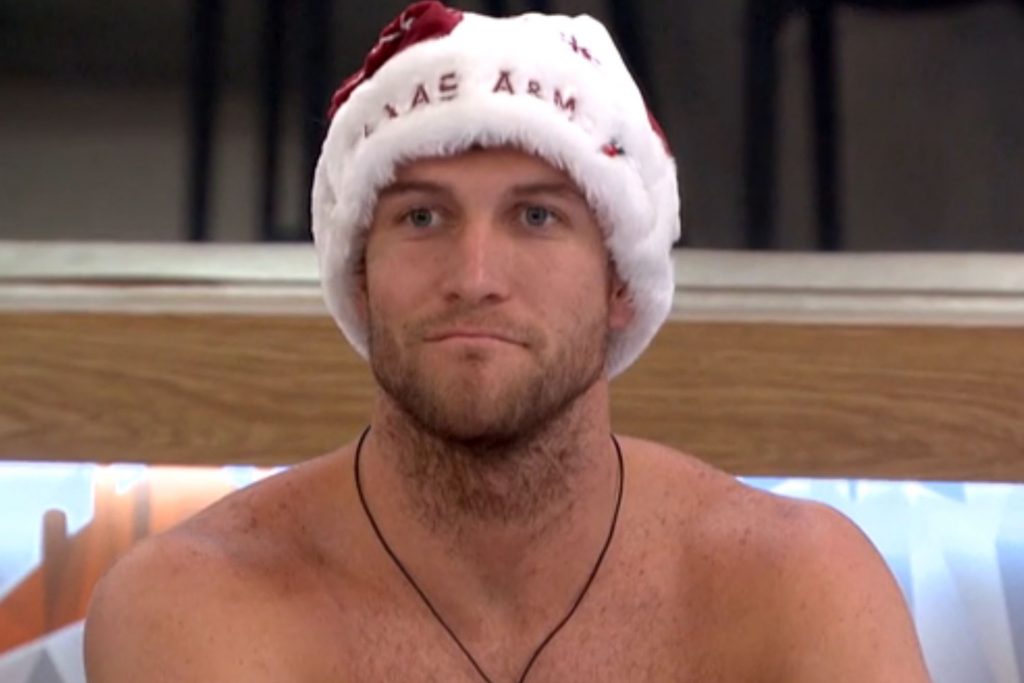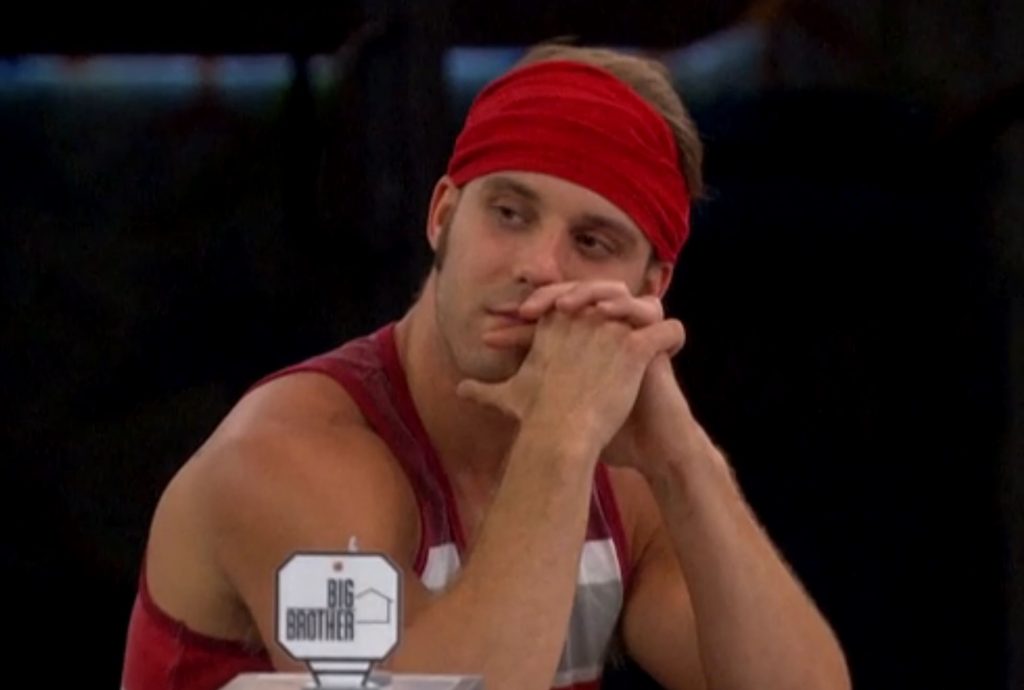 The hotness quotient will be dropping with one of these guys leaving, but it's acceptable.  Corey has been a complete non-entity this game and Paulie's personality change warrants his eviction stat.  They were completely taken aback by this blindside and I'm being generous, and lazy, in not showing Paulie's emotional breakdown shown at the very end of the episode, as it wasn't part of the nominations clip which is a travesty.  We did get these parts though: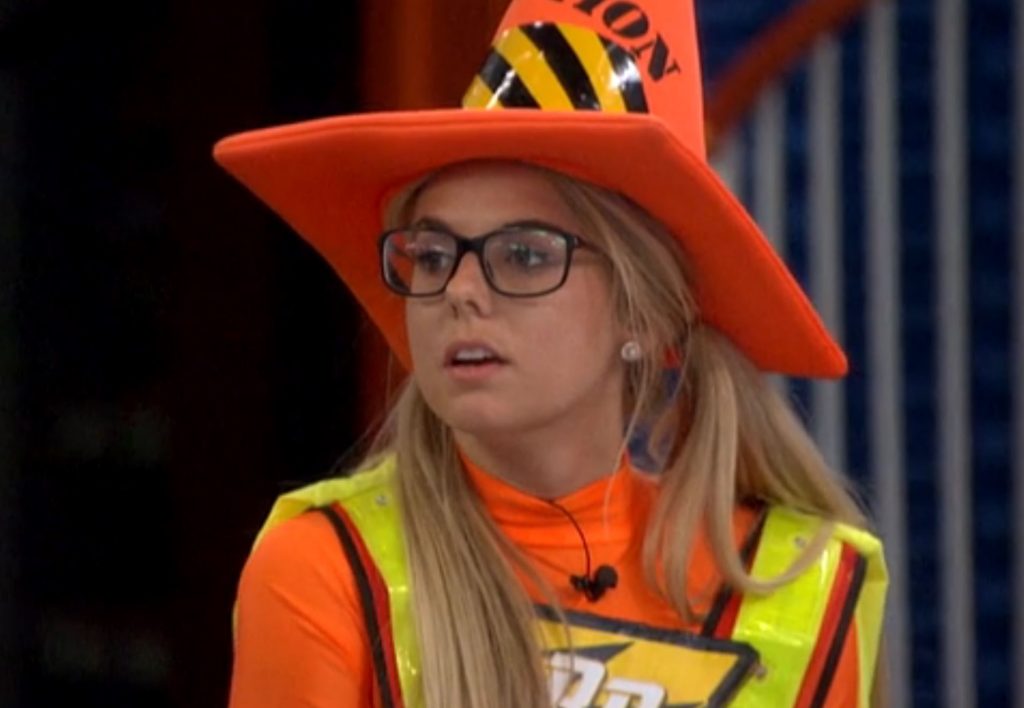 Poor Nicole might be losing her boytoy while yet again getting to wear a costume to amuse and delight the viewers.  She was the winner of the latest America's Gift Thingy and is safe this week…but has to wear the Safety Outfit.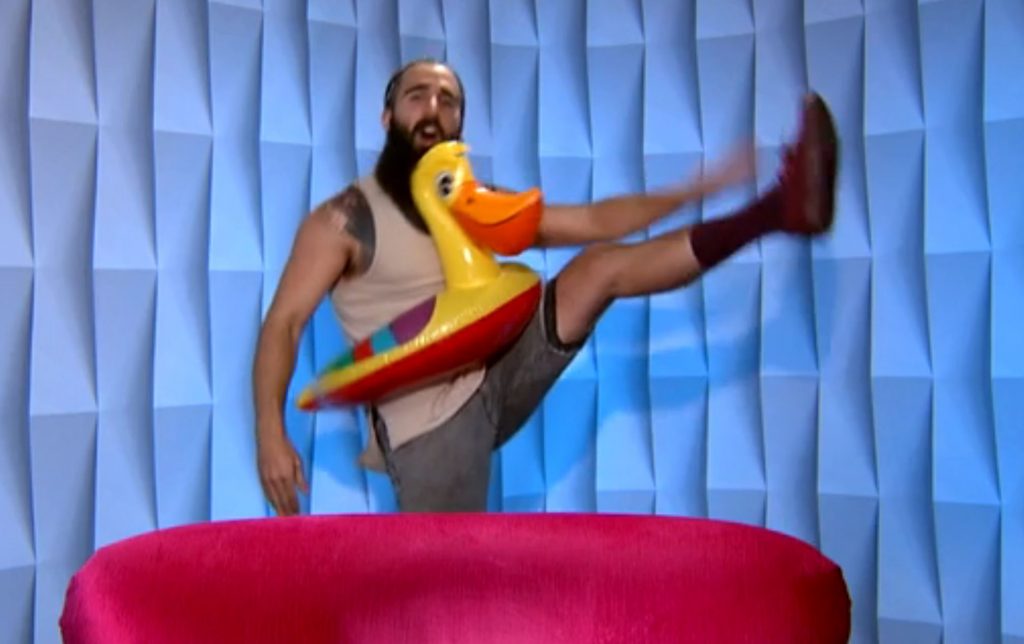 And just so it's clear, this is Paul celebrating in the fact that Paulie is on his way to getting evicted.  So yeah, that alliance seems to be quite over.  But you should always expect the unexpected in this game, and with the Round Trip Ticket still in effect, if Paulie does get evicted and has the ticket, this could be quite the interesting Month 2!
Status & Standings: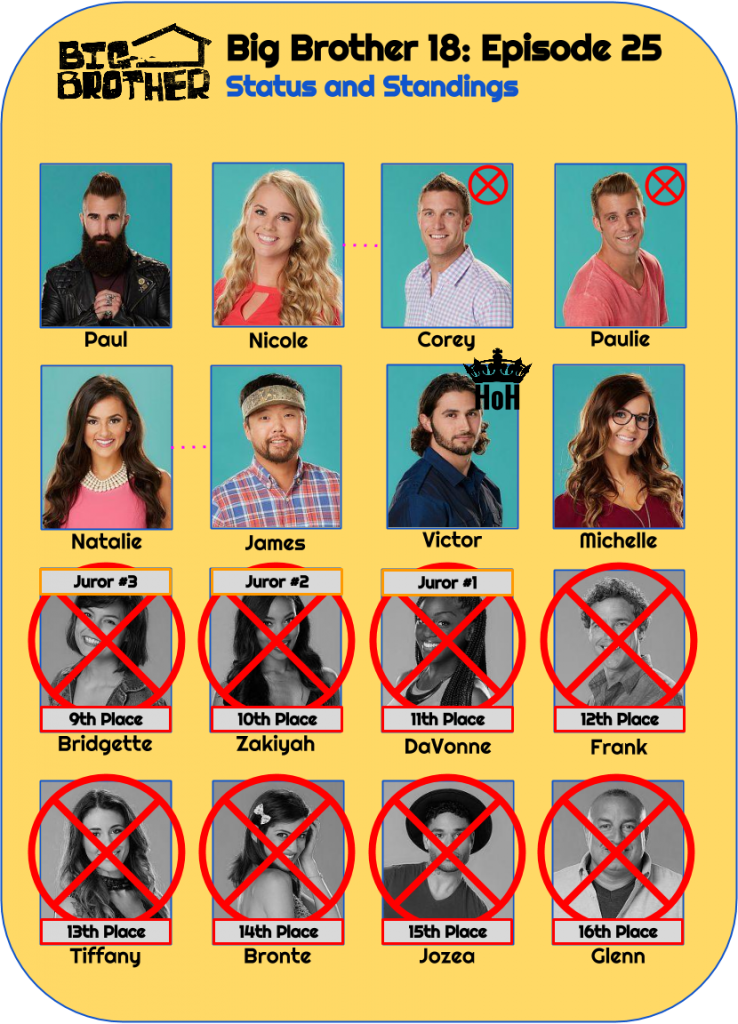 Head of Household:  Victor
Nominated for Eviction:  Paulie & Corey
The interesting part of this week could be what happens if either win Veto.  It's still probably one of Paulie or Corey going home, but could the replacement nominee get voted out?  Are the numbers there?  If Michelle ends up on the block against either of them, I don't think there's enough there to save one…but still, could be interesting.  Anyway, I'm happy to talk about this show again on my site.  WHEW.