BB17 Episode 26 – August 20, 2015
<–Previously, a week of Big Brother happened while I was in Boston
This post is really aimed at recapping what ultimately happened as I have no motivation to go and screenshot from all three episodes.  In the grand scheme of the season, this week went fairly predictably with Becky getting evicted.  With her failed attempt at getting Vanessa out, she was of course going to get targeted especially if those in Vanessa's group got power.  And of course one of them did, with Liz winning HoH.
Becky's Fate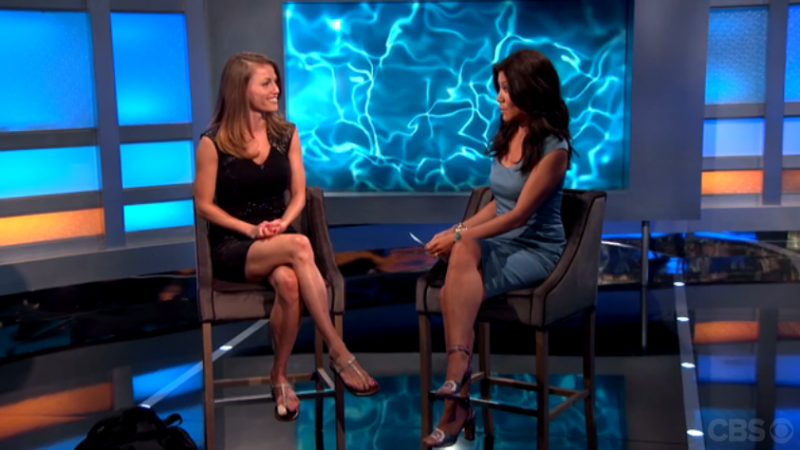 Becky got nominated against John (who almost won HoH himself against Liz and then somehow got beat by her in the competition which I thought for sure he'd dominate…but whatever) by Liz.  It wasn't a surprise and Vanessa was very thrilled at the outcome.  Vanessa made more efforts to try to mend things with John and each time, it only served to drive them further apart, enough so that Vanessa really tried to sell John as the real target to Liz.  Of course, Vanessa's schemings are now all coming back to haunt her as Liz, Julia, and Austin are eyes-wide open with regards to Vanessa's motivations.
There was some talk of maybe backdooring Vanessa and Liz had the opportunity as she won the Power of Veto during this season's OTEV competition.  I admit being surprised at Liz's dominance this week!  Anyway, Liz decided not to get that blood on her hands and she explained it pretty fairly to us:  EVERYONE is gunning for Vanessa so why do it when someone else can get that blood on her hands?  Not too bad a point.
John ended up getting tight with Liz, Julia, and Austin which helped cement his safety this week, along with being aligned with Steve.  Becky basically didn't have a chance at that point.
These Three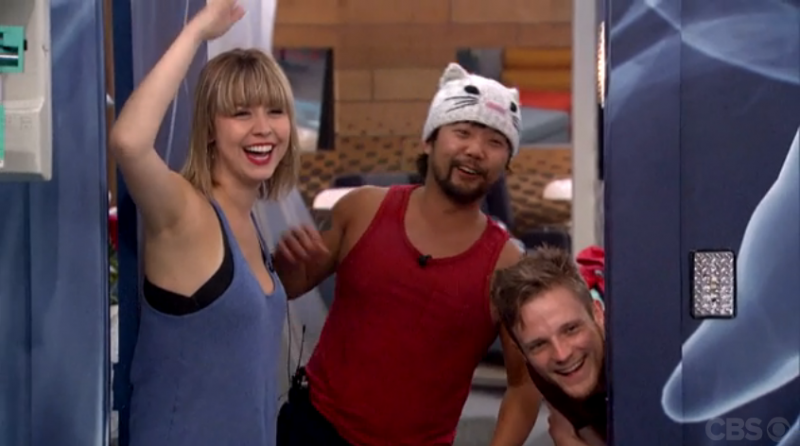 Meg, James, and John are the ones I most enjoy watching of the houseguests left in the house.   They're just so much fun to watch and have hilarious reactions to everything.  Meg's wipe-out in the OTEV competition was epic, John's ANYTHING is pretty much guaranteed to be hilarious and at times awkward, and of course..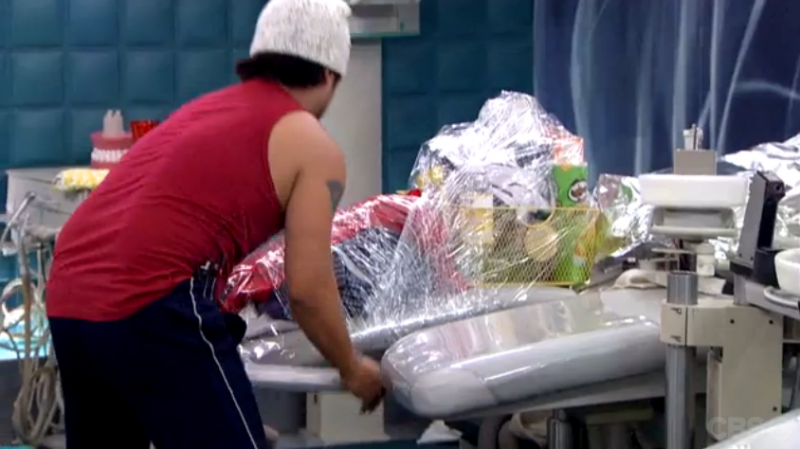 …James pranking everyone is hilarious.  This episode featured him wrapping all of Steve's belongings to his Have-Not chair in saran wrap.  His endless tormenting of Julia is particularly funny, as she gets got ALL THE TIME. Showing the houseguests all of his pranks was a nice way to recap it – I think Julia loves it.
I'd include Julia in the next tier of those I like – but after that, it's people I'm just meh about.  Vanessa is way nuts, and if she can navigate her way to the end would totally deserve the win, but I don't see that happening in any way.   Steve is growing on me as a player, and I wouldn't be angry if he won, but I don't enjoy his game.  We still don't know why he had his irrational dislike of Becky, and he's playing such a strange social game.  Liz is someone I still enjoy watching – but I like it more when she's interacting with Julia than the ugh that is Austin.  And again, she's had a pretty powerful week just now.  But I like Julia more.  Austin is really the only one I don't want to win – what has he done?  He's the Victoria of this year.
Waiting For An HoH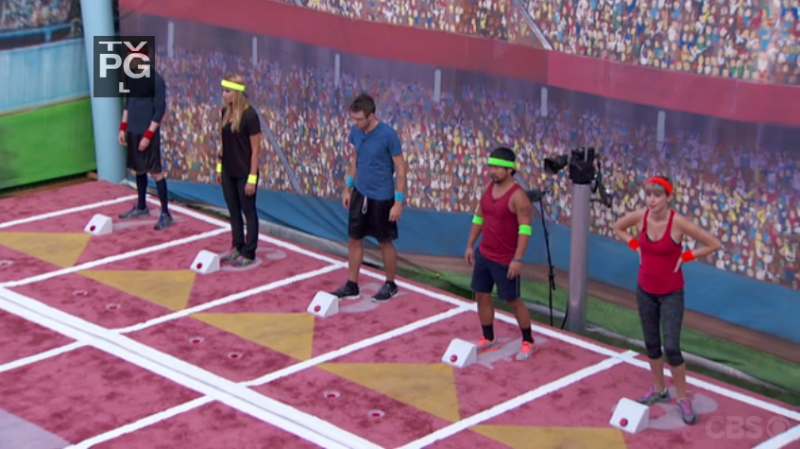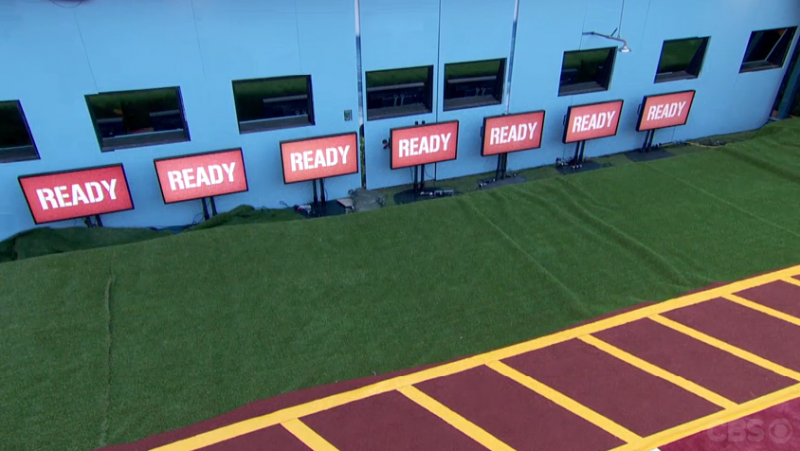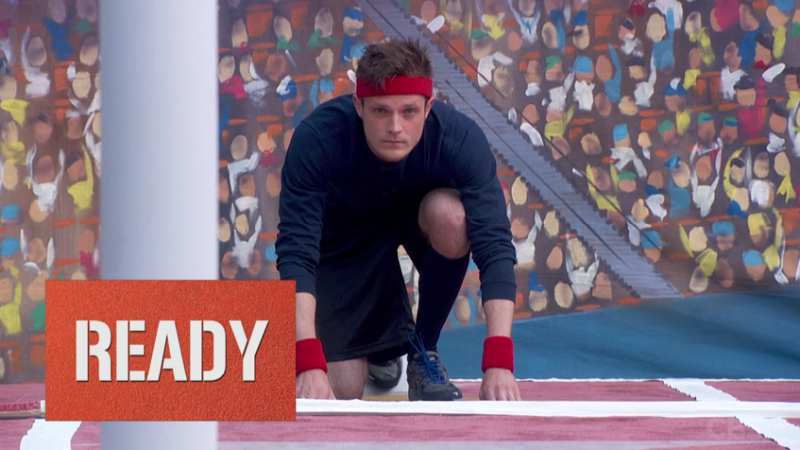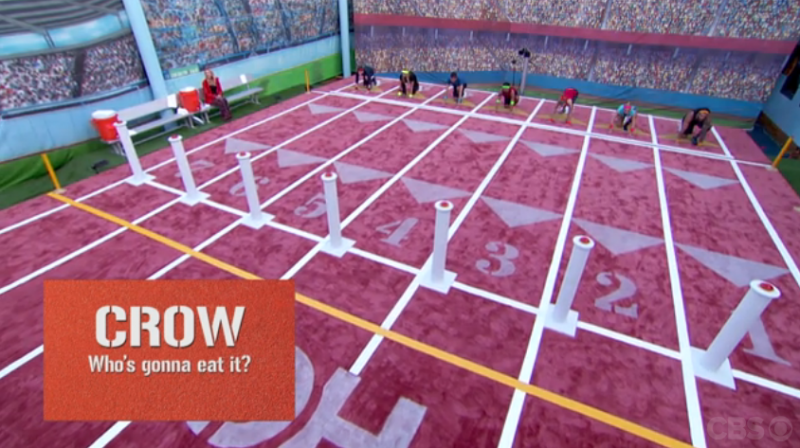 While I'm sure that participating in the challenge would've been all about steeling your nerves and avoiding any foolish reactions, as a viewer, this one definitely ended up not being all that exciting.  Even more, it seems this comp is going to be a long one as Julie mentioned there were huge time penalties if you lift off from your platform too early.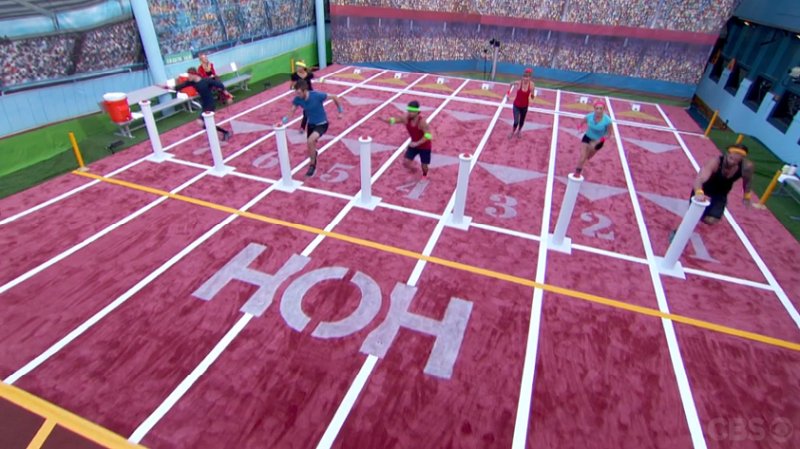 Oh, Meg.  Well, one thing we do know is that Meg won't be the next week's HoH!  And you were even in the row that contains my favorite #!
Status & Standings: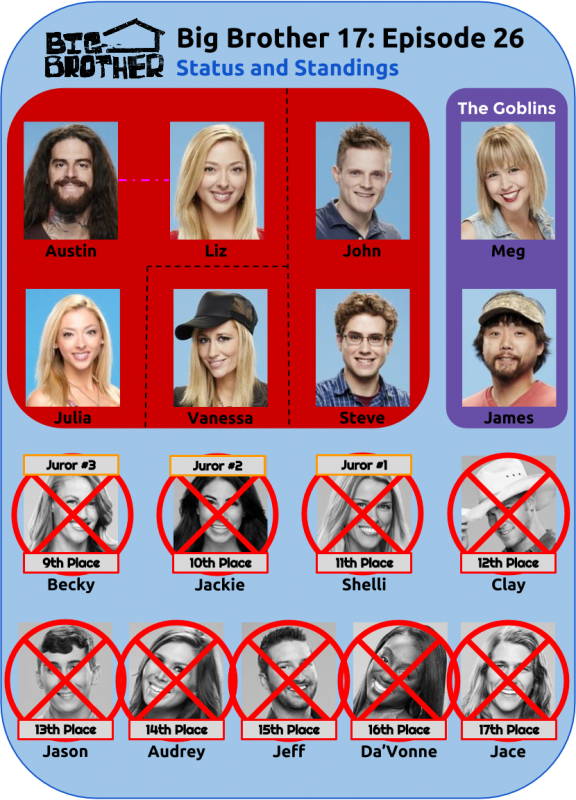 Outgoing Head of Household (from last week): Steve
New Head of Household:  Liz
Nominated for Eviction:  Becky & John
Power of Veto Winner:  Liz
Veto Used?  No
Evicted:  Becky (6-0)
James & Meg have a lot of work to do if they hope to make it through next week.  Steve & John have decided to align with the larger group of Liz, Julia, and Austin, knowing they won't be as big of targets with that group than if they had aligned with Meg & James.  Vanessa is on everybody's radar, but she's still kind of in that former-Sixth Sense/Austin's Angels alliance.  Whoever wins HoH will definitely determine what happens next (I know, DUH).  And we'll get to have our Returning Juror competition next Thursday – I really don't know who I would enjoy seeing back.  Shelli could be a very interesting returnee as I think she could have the easiest time of assimilating without being an immediate target while also having a lot on her mind to do.  Becky would be a total immediate target.  Jackie would be a shrug.