BB17 Episode 14 – July 23, 2015
<– Previously, Audrey is finally nominated
I think for Audrey's sake and well-being, it was good that she was able to get out before being stuck with this game in the jury phase and beyond.  She can now get back to her regular life and just going forward.  This was not a great display of her game aptitude or of common sense.  Girl messed up frequently and hard.  She completely overplayed her hand and even with the rest of the house seemingly bending over backwards to target others in order to avoid looking bad and nominating the first transgender contestant, it was finally Audrey's time to get evicted.  She deserved eviction back in Week 1 and 2, honestly. But here we are.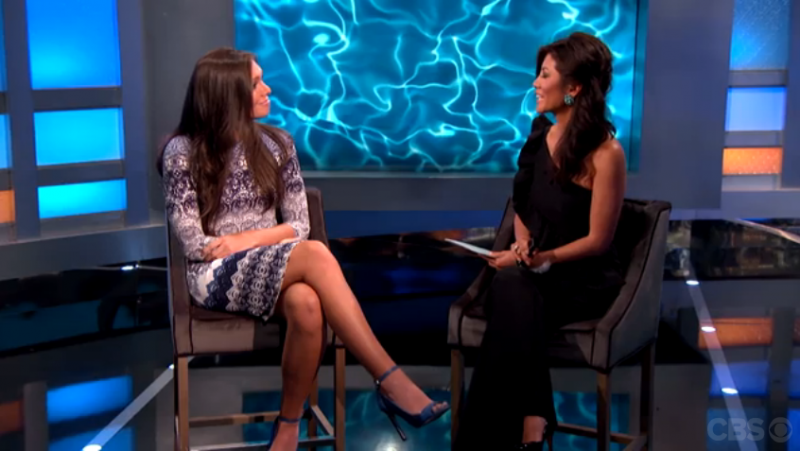 She really is funny though, and it's a shame she couldn't figure out how to play this game effectively.  She knew and admitted to all the things she did wrong, and it's just like, WHY DID YOU DO THOSE THINGS????  If you're a big fan, you should know that people do eventually talk to each other, especially in these early days of the game.  Throwing Vanessa under the bus and being surprised Shelli & Clay or Vanessa wouldn't compare notes?  Come on.  Anyway, Audrey is probably going to be fine in real life, so run run run away from this craziness.  Go be happy with your very supportive family (I was relieved to see that her family was wonderful and that they could see Audrey was really playing this game hard and wrong) and life in Georgia.  See you on finale night!
WhackStreet's Back, Alright!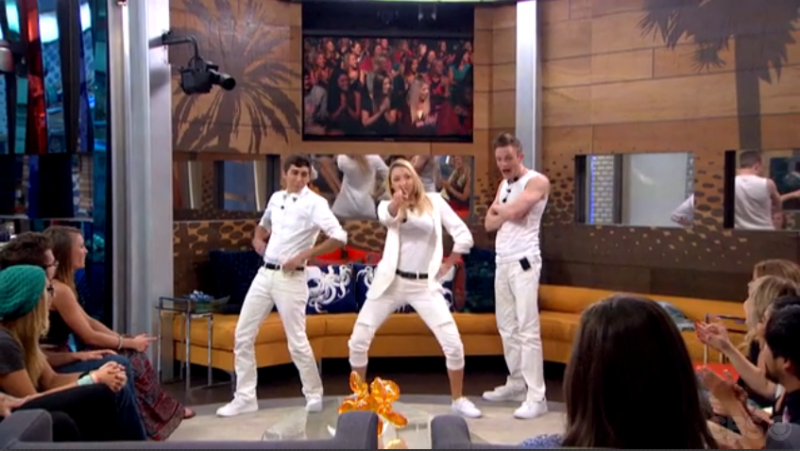 Apparently the Backstreet Boys themselves are enjoying the antics of the WhackStreet Boys too!  It's all fun and games until someone brings the early 2000s back.  It was funny to see that the trio were missing their marks and on LIVE TV no less.  Damn amateurs.  Get your shit together.  😉   I only wish they had made the band name something off of N'Sync as my post's title was going to be "Bye Bye Bye."  Damn you, Big Brother!
New HoHs, Please!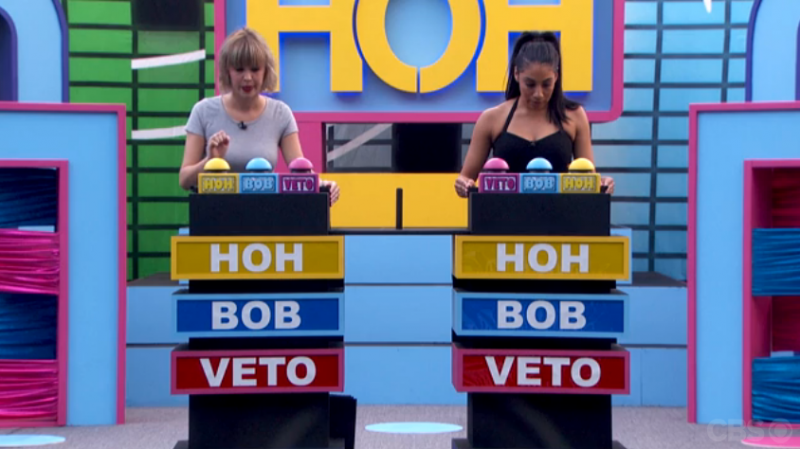 The houseguests had to figure out what the song being sung was referring to, whether it was the HoH, Battle of the Block, or Veto competition.  I always am surprised that the floaters, when given the chance, rarely choose to make those in the same alliance combat each other.  By the end, it was inevitable, so I refuse to give credit to anybody. I'm sure it's to avoid being a target, but you already are if you're a floater.  I'm happy to see that someone new won HoH:  Jackie.   Of all people, Jackie.  Well, that's not entirely fair to Jackie – she's proven herself very capable in challenges before.  But her social-strategic game has been lacking.  With Vanessa winning the 2nd HoH role, I'm not sure how things will shake down.  Jackie could be an unwitting pawn to Vanessa's whims…or Jackie could try to make some bold move.  Vanessa is proving to be very good at this game thus far, and I am tossing my initial "Win Prediction" her way at this point.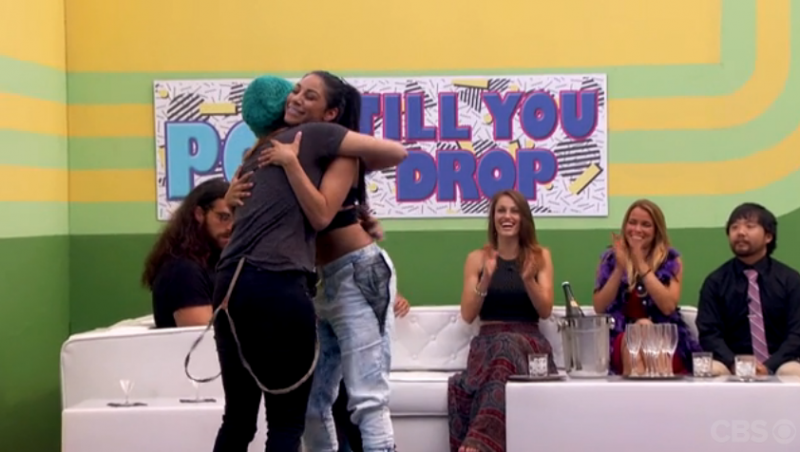 Guess it helps to be a Poker Player and not a Poker Dealer in the game of Big Brother.  BURNNNNNN!
Britney!!!!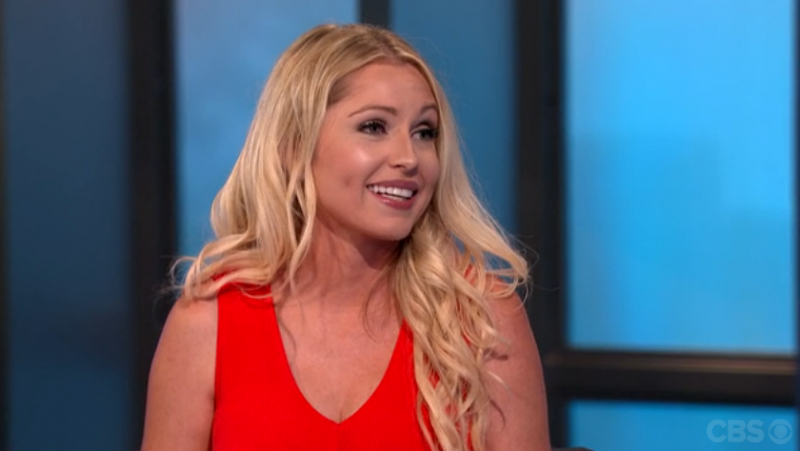 I squeeeeed in glee when Julie informed us that Britney would be showing up this episode to give her thoughts on the goings-on this season.  When we finally got to her segment, the LAST ONE, it was great, but I had to roll my eyes super-hard Britney-style when she said this was one of her favorite season ever.  Give me a BREAK.   No way.  Her comments about who she liked were great though, and the fact she loves John (is he a human?) is hilarious and endearing.  But favorite season???? Nope, nope, nope.
I'll always love this clip of Britney in her prime, right after the end of her first season.  "Hey Regan, you want some COOKIES?????"
Status & Standings: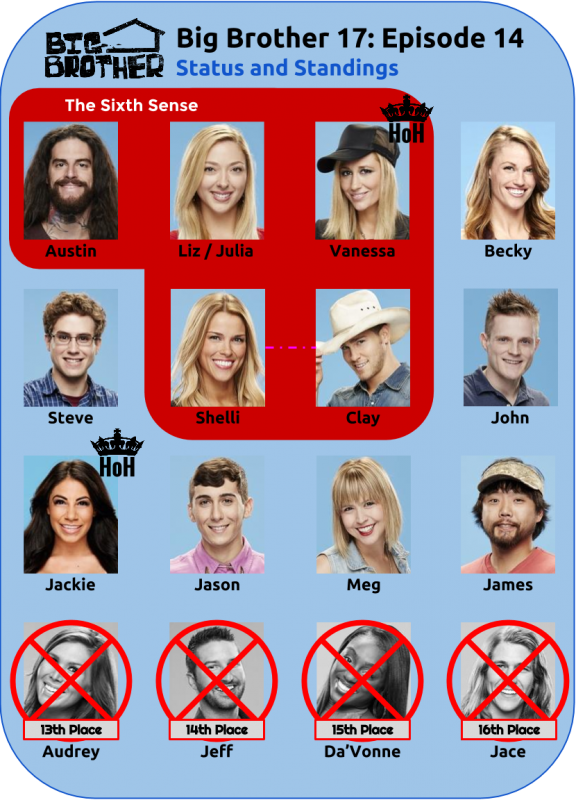 Outgoing Head of Household:  Shelli
Nominated for Eviction:  Audrey & John
Evicted:  Audrey (9-1) (Lone vote:  Austin)
New Heads of Household:  Jackie & Vanessa
I'm sure Austin will try to use his secret vote as some way to cast blame on someone and it will be immediately obvious what he's doing because he's not as slick as he thinks he is.  I hope he's voted out soon.  Anyway, I look forward to seeing how Jackie fares this week – will she make a mark or will Vanessa bestow a bad beat on her?
Next, Austin Overplays Again and BB16's Christine Impacts the Game –>