BB16 Episode 25 – August 20, 2014
I loved that Kathy Griffin made an appearance in the house last night – she was exactly what was needed to get the Zingbot back to the way it needed to be! Â Also, I have to say that how things ended up is exactly as they should be – even though I'd love for there to be more and more chaos (like a Derrick nomination), Zach has EARNED this backdooring!
Donny is OVER IT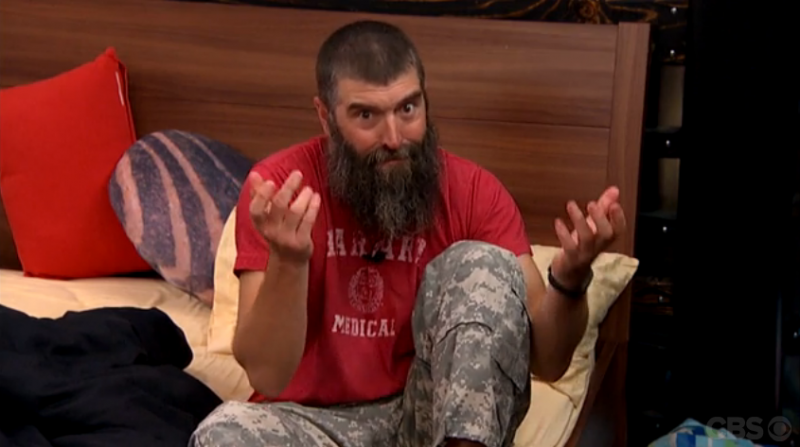 So this season has proven that Donny is not a stupid man – he is woefully outnumbered, but not stupid. Â So he knows that Derrick's attempts at cheering his victory are nothing but lies, and his expression above is what he indicates to the cameras when Derrick finishes. Â Unfortunately for him, Derrick walks back in to the room at that exact moment. Â Oops! Â Not that that changes things, but Derrick sees it and knows that Donny is well aware that the house was trying to get him out with a thrown BotB. Â Again, nothing changes for Donny with the Detonators knowing Donny knows, but I wonder if his ostracization gets even worse now? Â Poor Donny.
The Veto Replacement
Derrick and Frankie discuss the strategies I'd outlined in my last post, in that the worst case is Victoria winning, followed immediately by Donny winning. Â No one knows what they'd do, but they'd likely leave the nominations the same. Â But on the chance the Veto winner does use the Veto and a replacement nominee has to be made, Frankie knows that Victoria is the replacement. Â Of course, Derrick privately wants to make sure that Zach is identified as a possible suggestion too.
On the other side of the house, Donny makes a game move! Â Yay! Â Well, he puts the realization into Zach that more than likely, Zach will be put up as a replacement nominee by his "friends." Â Donny doesn't know that for sure, but it certainly makes sense with all the subterfuge going on. Â Zach is finally paranoid enough to believe Donny.
Team America Makes a Move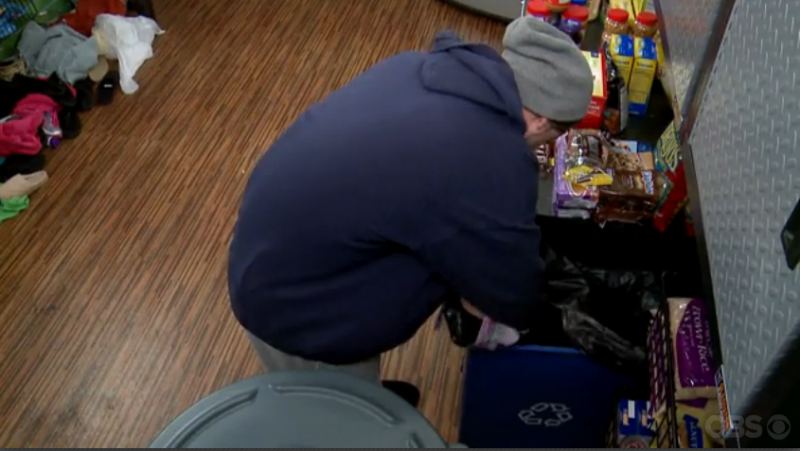 Despite the fact that Donny is actively targeted by Frankie and Derrick, they still work together on this latest mission, which is much easier than the previous two missions. Â The finally enact it by hiding an item belonging to each houseguest underneath the recycling bin's trash bag, including treasures like Victoria's robe, Caleb's boots, and Zach's Gator shirt.
Zingbot Returns….Different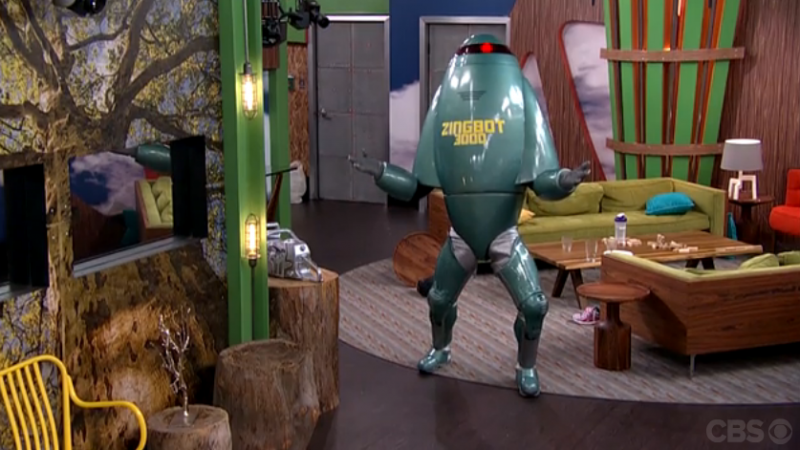 By this point, everyone knows when Zingbot enters the house, he's going to be brutal and take everyone down with some sharp verbal barbs. Â Yet this night, he's got nothing but compliments and "props." Â As everyone wonders what is going on, the doorbell rings and our surprise guest arrives…
Kathy Griffin is Here to Save the Day!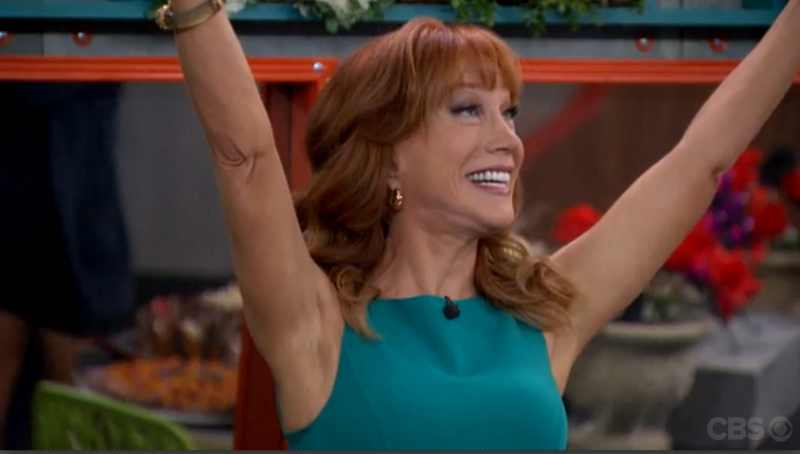 Happily, Kathy Griffin was watching the live feeds and headed to the BB house immediately to get the Zingbot back on the right track. Â After all the excited hugs and screams are finished (of course, Frankie being one of us, is exceedingly excited – can't blame him!), she shows Zingbot how to properly Zing the houseguests. Â Some that I can remember:
To Caleb: Â "You and Amber do share one thing; you think Amber is drop dead gorgeous, while Amber wants you to drop dead"
To Victoria: Â "I can't really zing you as I'm only supposed to be zinging those in the house who are playing Big Brother"
To Zach: "Who cries around the house, lying around in pink while cuddling with men?"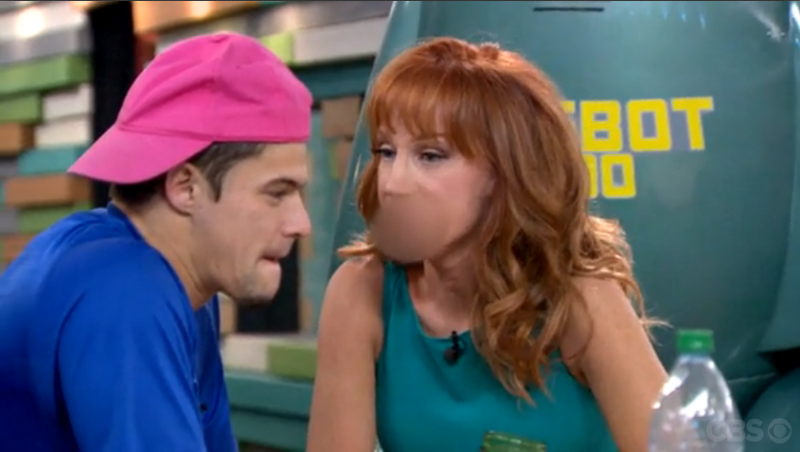 This moment is when Zach pretends to be offended and hurt, which prompts Kathy to pounce on him and utter the infamous words: Â "Zing, Motherfucker!" Â It was awesome and got the appropriate response from everyone, including Zach. Â He knew he'd been owned.
Veto Competition: Â Fix the Zingbot!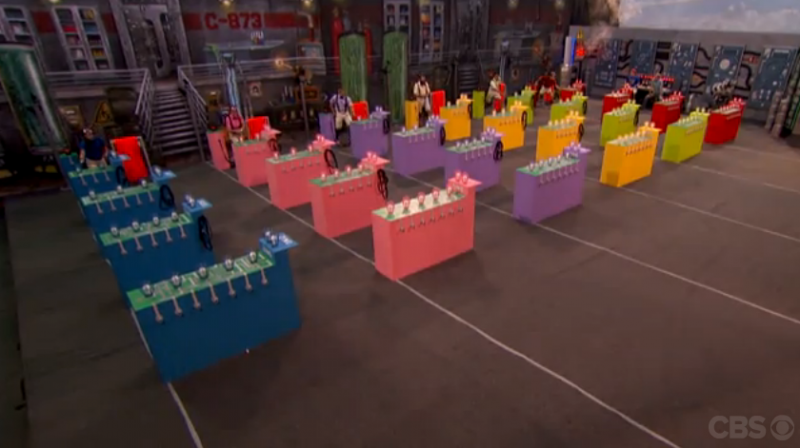 Kathy led everyone out in to the backyard to show the competition field, which was set up with a set of 4 electrical boxes for each contestant that required rewiring. Â If you got the wiring right, the bulbs on that box would stay lit and you could move to the next one.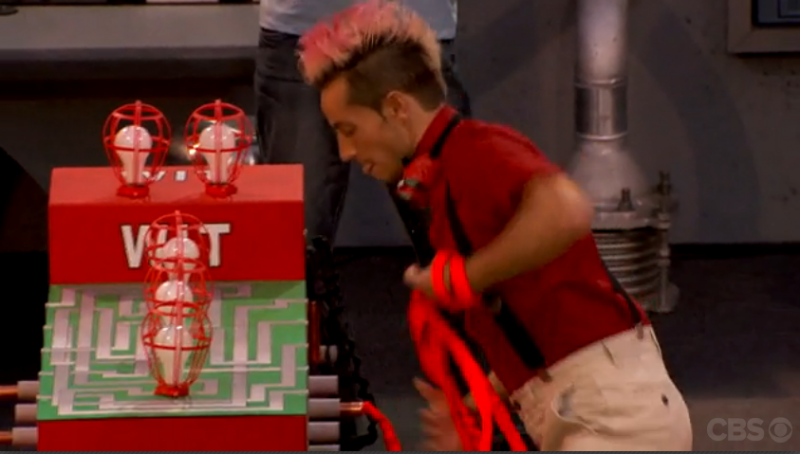 As the competition began, Frankie and Donny took an early lead. Â Zach was certainly hoping for a Donny win as by this point, he and Donny were on the same wavelength and ready to keep the nominations the same. Â Unfortunately for Zach, he wasn't chosen for the competition; neither was Derrick, but Zach certainly was glad for that. Â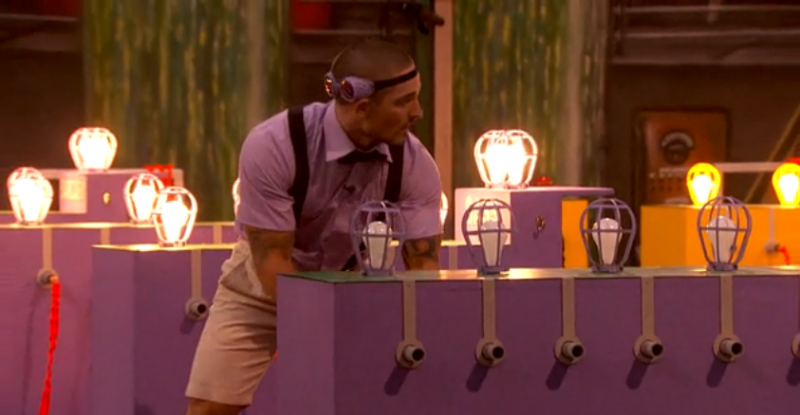 Caleb then surprised absolutely everyone by taking the lead from both of them! Â  This turn of events served to motivate Frankie even more and sure enough, Frankie was able to pull off a win!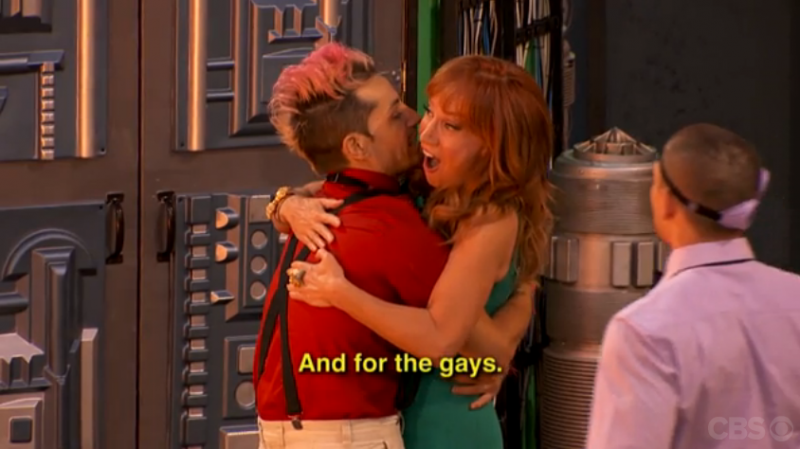 So he got bestowed his Veto necklace by none other than Kathy who had been emceeing the challenge, particularly picking on Victoria who of course was never a contender in the challenge!
After Frankie's success in the Veto, Zingbot is back!  He is especially vicious to Frankie ("Frankie, you're especially tan nowadays, which is surprising since you always live in the shadow of your sister! – ZING!") and Cody and Christine ("Cody, you've been so nice to everyone and have only made one enemy: Christine's husband! – ZING!") but it cracks everyone else up, that's for sure!
The Missing Items Get Noticed!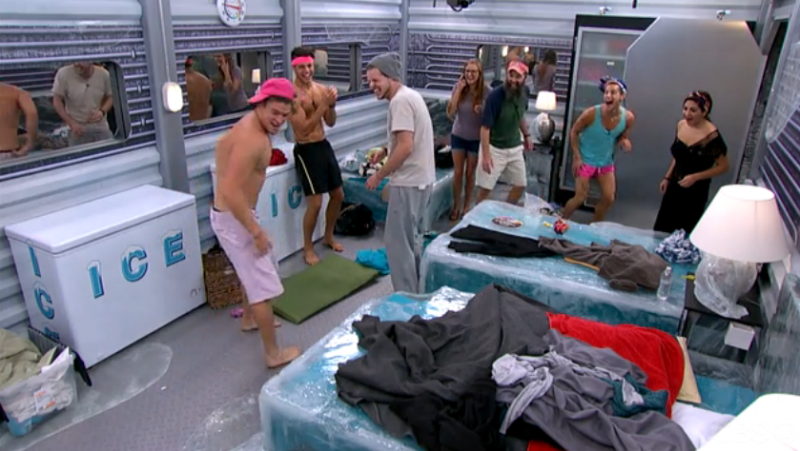 Sure enough, after the Veto, Cody notices his hat is missing while Caleb gets pissed about his boots. Â The whole house is loving the twist and it's super easy for Team America to suggest a Neighborhood Watch. Â What IS surprising in this event is that it totally influences the game! Â While Zach was as overeager and zealous about the Saboteur in the house, eventually Christine thinks to accuse him of being the one responsible and it somehow sticks. Â Zach at first thinks it's a silly thing to have to play with but he then starts to realize that people like Caleb are getting really pissed. Â Frankie and Derrick aren't stupid and realize this is a great way to cast doubt on Zach.
In the meantime though…..I give you the Neighborhood Watch: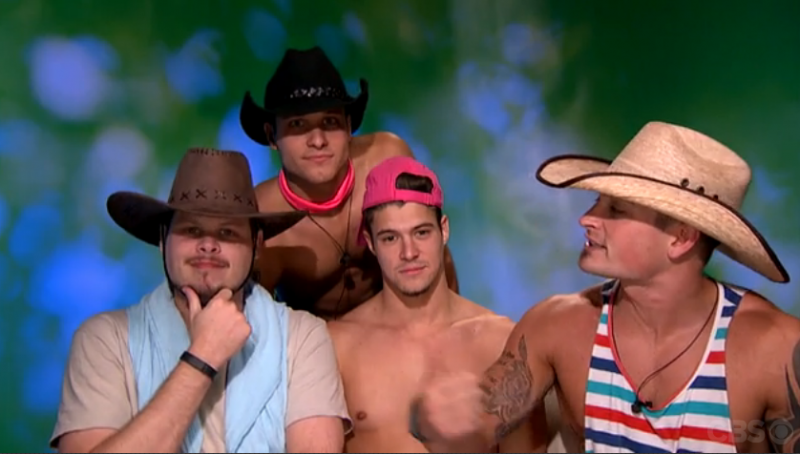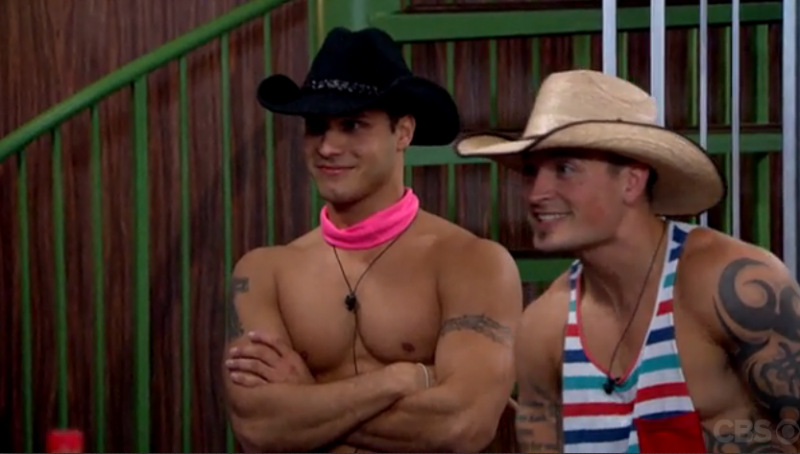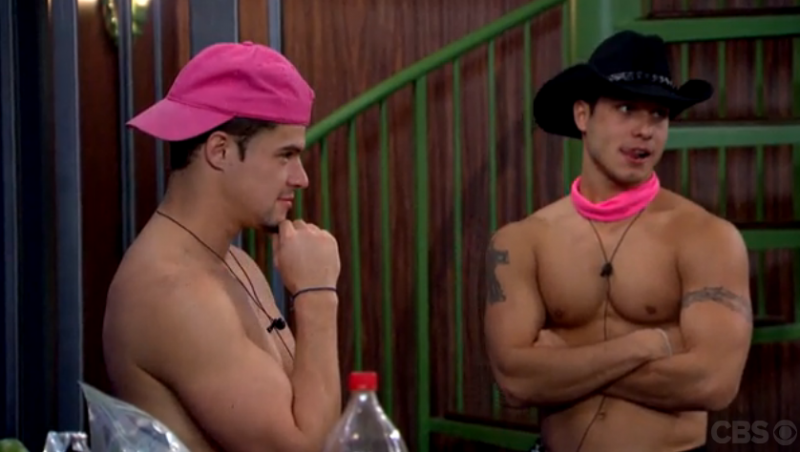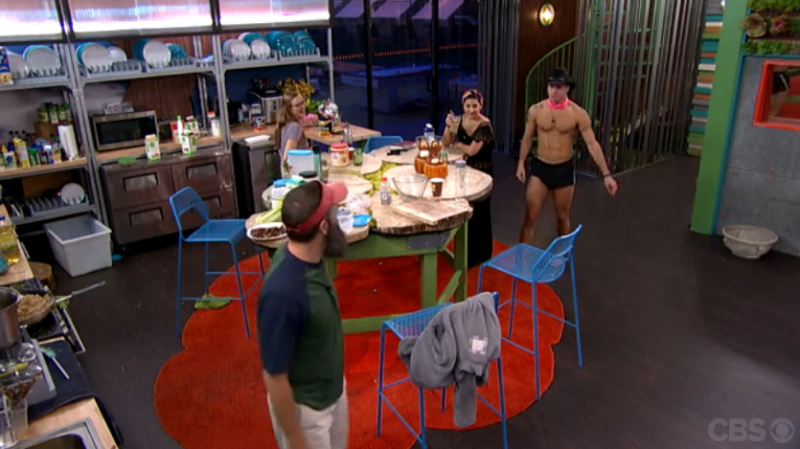 So what seemed a harmless and fun way for Team America to earn $5K ended up being a way for them to put a pretty powerful game move into play….
The Detonators Turn, Officially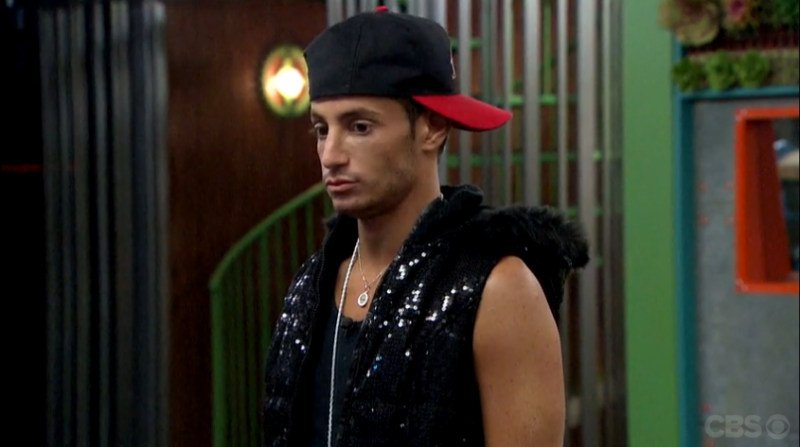 Frankie had had enough of Zach's erratic gameplay. Â It helped to have him as an agent of chaos for the first half of the game, but the game was changing and Zach couldn't be trusted. Â Hell, it was clear that Zach had thrown everyone in the Detonators under the bus numerous times. Â Being able to cast doubt on him via the Neighborhood Watch was the icing on the cake….and Frankie took the opportunity. Â There had been a brief moment when Frankie considered a move against the Detonators and Derrick was an option, but clearly plans changed.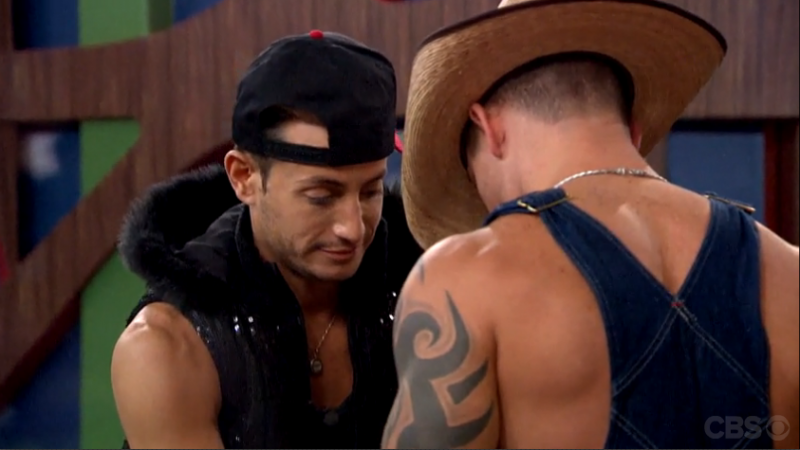 So Frankie gives Caleb the Veto and saves him, while this screenshot makes it look something a lot more interesting occurred.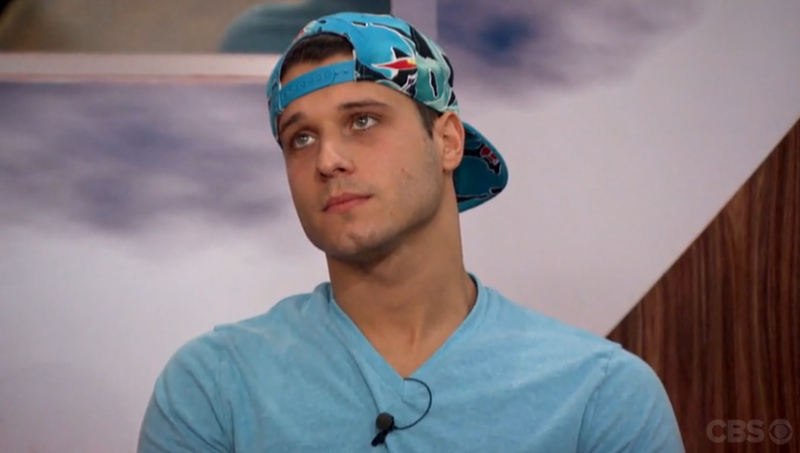 Cody is sad.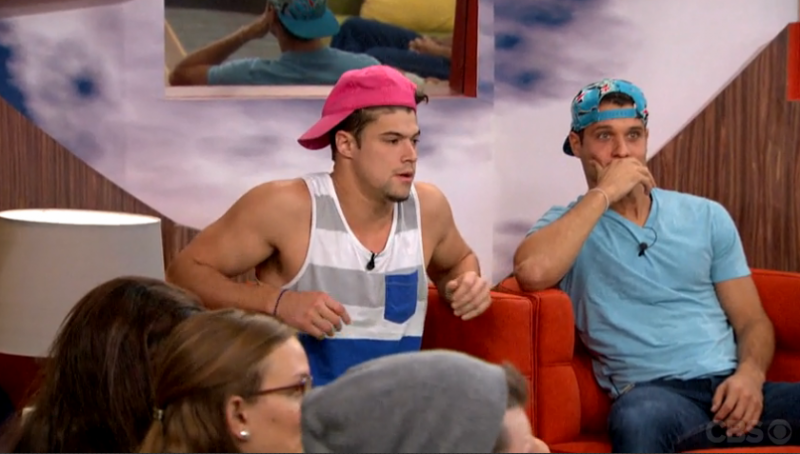 And the new replacement nominee? Â Zach, which is no surprise to us, the viewer. Â Frankie even does the replacement with some flare, as he does it with a rhyme, Zach-style.
Status and Standings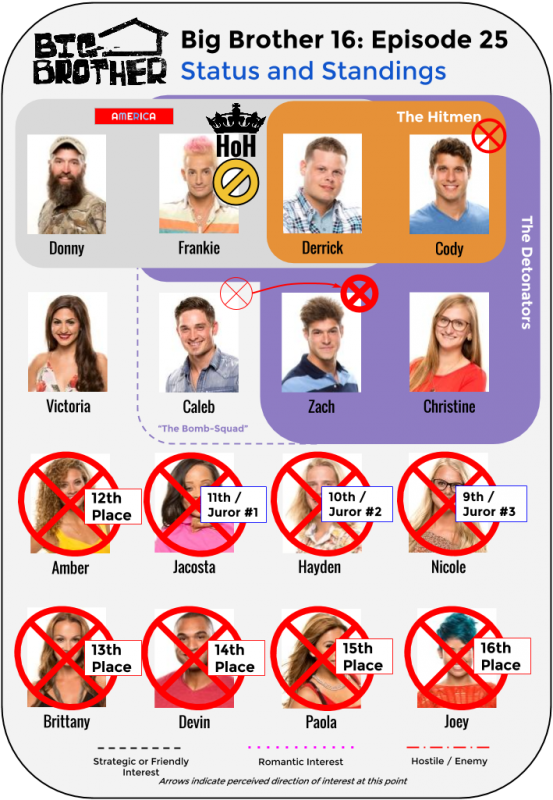 Head of Household: Â Frankie
Nominated for Eviction: Â Cody & Caleb
Power of Veto Winner: Frankie
Power of Veto Used? Â Yes, on Caleb
Replacement Nominee: Â Zach
Now Nominated for Eviction: Â Cody & Zach
I think Zach is a goner. Â There doesn't seem to be enough of a will in the group to get rid of Cody, although that would be the better idea. Â Zingbot wasn't totally wrong that Cody hasn't pissed anybody off! Â Zach certainly has and would be a worthy yet challenging goat to take to the Final 2. Â Victoria is just too easy of a win if you have her next to you though, which makes her that much more of a valuable person to take to the end.
As for what tonight's festivities include, this should be fun! Â We'll get the eviction (likely Zach), then the competition of the four jurors to get back into the game, and then the HoH competition, where we're finally back to just one HoH! Â  Bring on the fireworks!