Larry got sick on Friday so we've spent the weekend chilling at home.  You know what's great to do when you don't leave the house?  Watch movies!   Especially those that you have been meaning to see but didn't!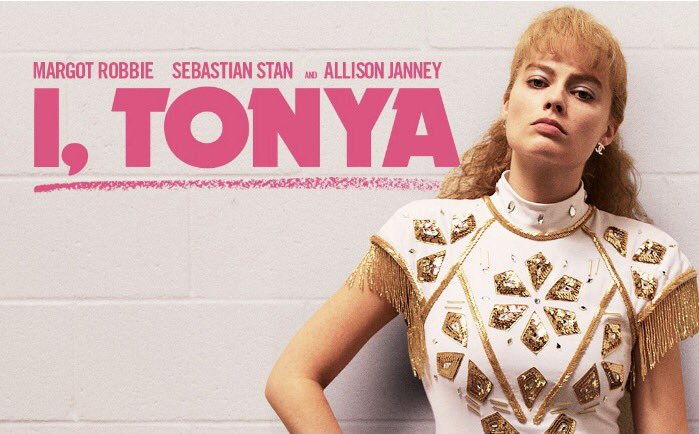 On Saturday, after getting errands done, we finally watched I, Tonya.   That movie was incredible – Tonya Harding's story is insane, and even though they're clear that this movie is based off of highly unreliable narrators, you still feel a smidgen of pity for her.  Her mother looks to have been a monster, she fell in love with an abusive idiot, and she didn't know how to "play the game" with the Figure Skating authorities so that she could be judged on more than just her athletic talent.   Margot Robbie is amazing as Harding while Allison Janney absolutely disappears into the role of Lavona Harding, Tonya's mother.  The first half of the movie is mostly dedicated to Tonya's life up until the point of "the Incident", which is of course when Nancy Kerrigan was attacked.   The rest of the movie is about the attack and the aftermath, and man, what a shitshow.   I mean, the movie is still entertaining, but it's hard to believe the shit that went down.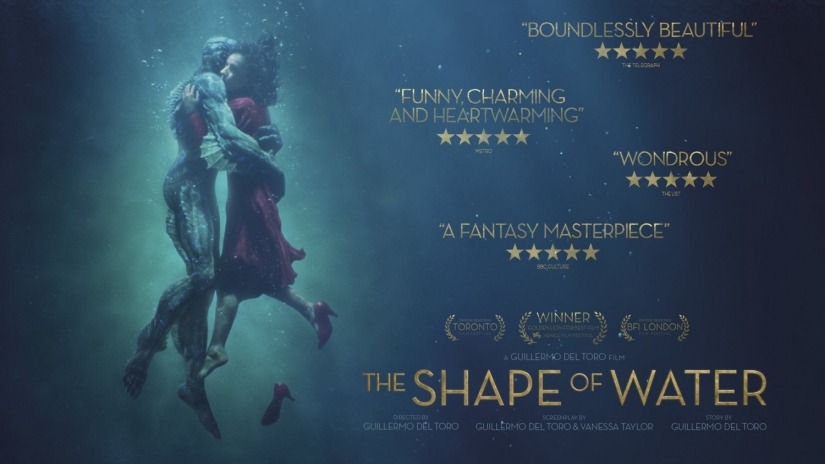 Today, we then watched another of last year's Oscar films, The Shape of Water.  Yeah, the fish fucking movie.  I think I was bracing for this movie to be not my cup of tea, and it turns out I was correct in that assessment.   So, the story the movie tells is about a mute janitor woman in the 50s or 60s who works at some kind of secret government lab and she strikes up a relationship with one of the creatures being worked on there.  Comedy ensues!   Ha, not really – this has some elements of comedy but mostly it's a weird love story where one half is a fish monster.  The production design and the performances are all very good – I won't knock the movie for not having style, as it's got that in spades due to it being a Guillermo del Tero movie.   But the actual story didn't really work for me.  I'm kind of in shock that the damn thing won Best Picture this year.  It really is a movie about a woman who fucks a fish.  That's no lie.  So cheers to the Academy for having an open mind, but I think it was an award for del Toro and a very beautiful-looking movie.  Eh, what do I know?

Okay, it wasn't all movies.   This past week, Larry & I have been watching Cobra Kai, the Youtube Red series that picks up the Karate Kid story of Daniel and Johnny as they're now middle-aged.  Here's a great trailer for it which basically spells it out:
The premise is fantastic – Daniel has grown up to be a successful family man while Johnny ends up a burn out.   But then he sees a need to teach a local kid, Miguel, how to defend himself, which leads to the re-opening of Cobra Kai.  Daniel isn't having any of that…and suddenly we get a complex world where perhaps Johnny isn't the defacto bad guy?  We watched all of it last week, finishing up on Friday night.  It's FANTASTIC.  The show was lovingly made by people who definitely knew their stuff from the movies, and both Ralph Macchio and William Zabka do great coming back to these roles.  Highly recommended, and here's hoping a Season 2 is in the works, as while Season 1 certainly wraps up a lot, I could see this continuing.
I bring up Cobra Kai because it definitely triggered all the nostalgia and neither Larry nor I had seen the original The Karate Kid movie from 1984 in years, maybe decades.   Of course it's up in our head as we are children of the 80s, but yeah, it's been a while.   Cobra Kai references the original movie a LOT via flashbacks and so it was like, you know what, let's watch it.  And surprisingly?   The movie is still really good and holds the hell up.   Pat Morita as Mr. Miyagi is still the fucking best, and Elisabeth Shue is wonderful as Ali.  Ralph Macchio had so much charisma in his role too, but it isn't just the performances – the story and the way it's told is really well done.  All the memories and references are still epic: "get him a body bag!" and "sweep the leg" and "wax on, wax off" – it's awesome.   A great rewatch.