Life, Itself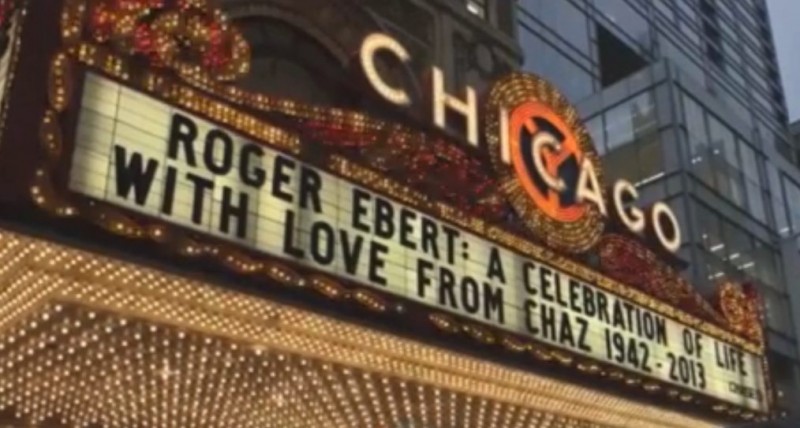 Larry and I watched this documentary on VOD last night, and I can attest that for myself, I was kind of in tears for about a third of it.  It's a very emotional look at Roger Ebert's life, whether it's his extremely contentious relationship with Gene Siskel or his devastating fight with cancer.  There's no punches pulled during the moments captured shortly before his death, as you see full well what the cancer did to him – it's almost horrific to watch as you fully understand what his facial features entail.  Throughout the movie you get a great perspective of this man who could write so passionately about movies and in the process, helped give his readers a history of filmmaking.   I think the only thing that would have made this movie better was just more.   I actually was fine with getting a front-row view of his last few months as even during such a terrible time, you could see the light in his eyes.  I would loved to have learned more about his perspectives on more movies – you get a few, like Bonnie & Clyde and Raging Bull and a few others, but I think that's a different movie entirely from the one we got.  Life, Itself touches on all sides of his life in a very compelling manner and serves as a stunning memorial for a truly influential journalist.
My Summer Movie Rankings, Thus Far! (as of July 6, 2014)
Life, Itself
X-Men: Days of Future Past
How to Train Your Dragon 2
Godzilla
Edge of Tomorrow
A Million Ways to Die in the West
Jersey Boys
Yep, Â Life, Itself has taken the top spot. Â Just a fantastic and well-done movie that will probably be hard to dethrone.
ETC
I've been enjoying updating my Travelogue section of this site. Â I've added some earlier trips to the page, including my 2007 trip to London & Paris with Jeff & Susan, the 2005 trip to Alaska with Jason, and my solo journey to Berlin in 2004. Â I'm going to keep working on making all my photos available for these older trips, as back then, I was doing a lot of this webpage coding manually so futzing with pictures was super time-consuming, as was the corresponding HTML. Â But now with the Shashin plugin for WordPress, putting up epic galleries pictures isn't tooooo much work. Â There's certainly some, but it's magnitudes of scale less than you'd have to previously.