This was the first days of my caregiver leave from PwC.   These few days were a bit of a transition from stressing about work to letting it go and focusing on Larry.  I did take some me-time to play video games at this point, along with just watching TV with Larry and making sure he had all his drugs on time.   We'd also get visitors.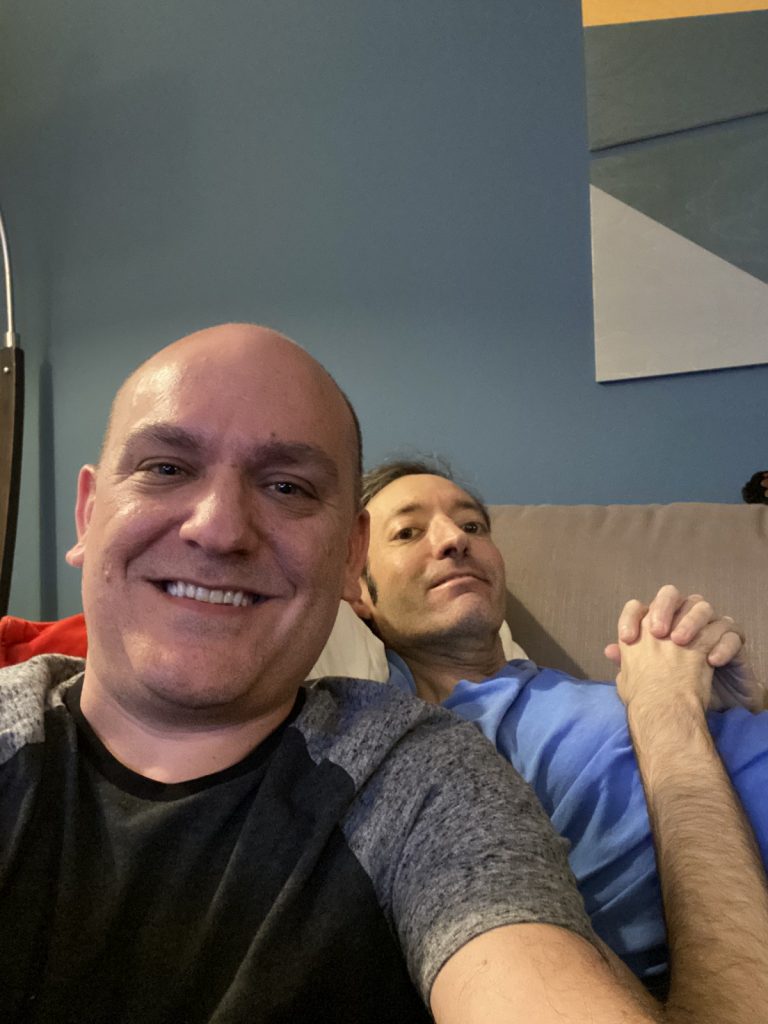 On Monday, we had our first visit back to Dr Arzoo as we needed to have the formal processing back in.  It was not the best of visits as Larry was stressed and exhausted, and of course Dr Arzoo was wonderful but he had to express surprise and disappointment at Larry's state.  He let us know about the clinical trial at this point, and that he would continue doing Larry's chemo in the meantime.   But yeah, it was tough.
On Tuesday, Dan and Osman came by in the early afternoon while out here for work.  It was nice to see them both and I hold out hope that maybe I can end up there in the long run.
That night, Nicki came over with dinner and we watched 'Zombieland 2' by using her Sony screening capabilities.   Very fun movie.