OH MAN!  Yes, Part 16 of Twin Peaks: The Return was enough to finally knock me out of my posting laziness.  It was really that fucking good.  Agent Cooper is back, and just in time for the last two parts next weekend, and then I can be utterly distraught at the fact that Twin Peaks will yet again be over.  It's not clear if it's for good, but likely this will be all there is.  But to no longer have "How's Annie?" as the endpoint will be magical.  It really is hard to believe that my favorite show is back and not only back, but has been balls to the wall fantastic.  It's yet again in a class by itself in terms of how it tells its stories, and I eagerly anticipate a complete rewatch of this season.  But in the meantime….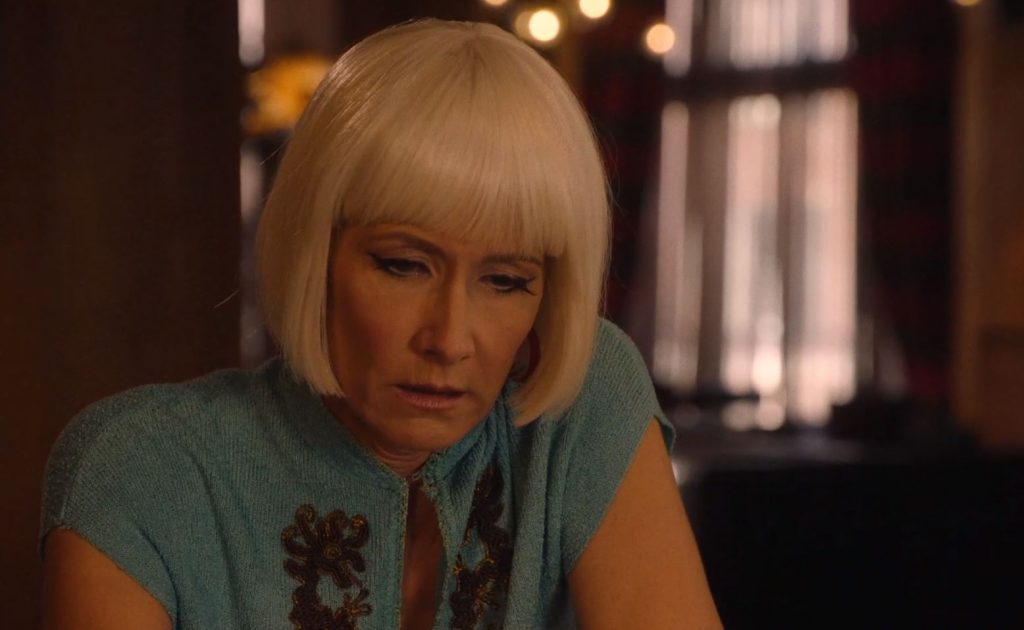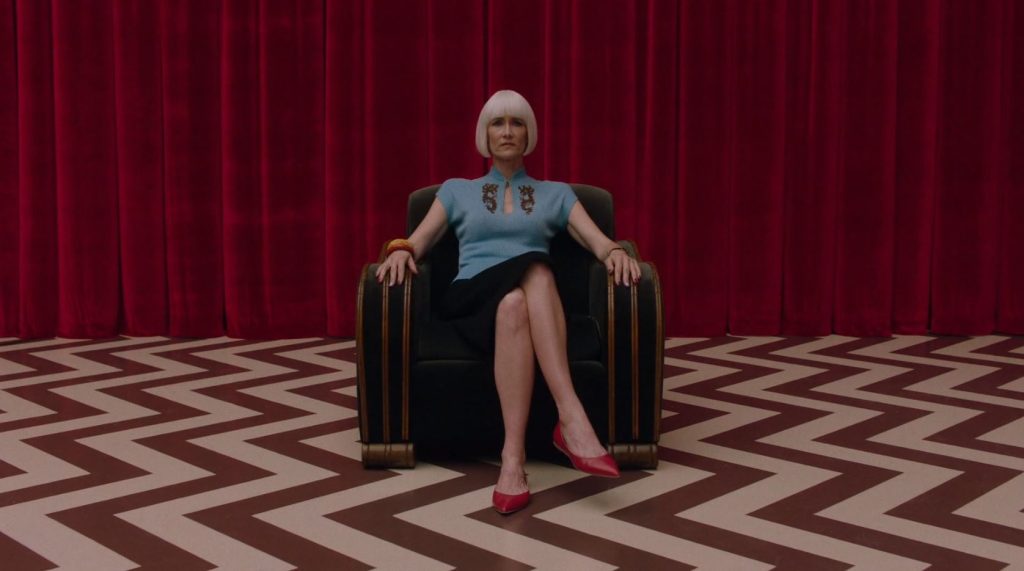 The Diane scene, including her reveal of what happened with "Coop" many years ago as well as the reveal that she "isn't me"?  Amazing.  The resolution helped explain a lot while still providing more to chew on.  And I loved her final 'fuck you' while chilling the Black Lodge before getting disassembled.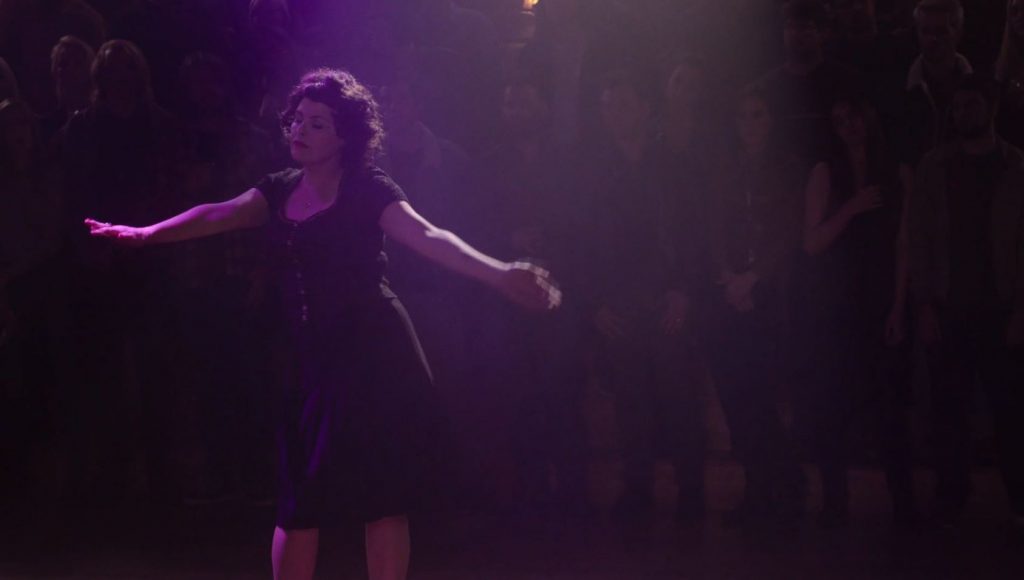 And our dear girl Audrey finally got to the Roadhouse to see a performance by Eddie Vedder, and while it seemed that maybe everyone's theory that Audrey was still in a coma from the bank vault explosion (and all the associated trauma that we also learned about, including Mr. C confirming Richard was his son….ugh…) was getting disproven because "hey, here she is outside of that living room FINALLY" and then we get the emcee introducing "Audrey's Dance" and the whole floor clears out for Audrey to yet again dance to her music and everyone is swaying along and it's like, OKAY NO, none of this is happening for real.  Is the Roadhouse real?  It has to be, but maybe it isn't sometimes???  And then that moment after some fight breaks out and Audrey is shocked out of this reverie and we see her…somewhere:
All we can hope is that with the happy turn of events occurring now, maybe Audrey will also be free of whatever prison she's in?
But the best part of course during this episode?  Dale motherfucking Cooper waking up and affirming to Mike (and us) that he's "100 Percent" and taking charge and knowing exactly what he needs to be doing.  I literally was screaming with joy at what was happening and every moment with Dale was so fucking amazing.  I definitely appreciated that it took this long and will honestly miss the Dougie stuff, but this Return was so fucking cathartic to have occur.
I loved that he remembered everything that had happened with Janey-E and Sonny Jim and have high hopes that he's asking Mike to create a "Dougie" off of him, so hopefully one that isn't a piece of shit like the original model and treats his family with love.
People, next week will be fucking amazing and the anticipation is killing me.  At the same time, I hate to think about this feeling ending too.  🙁  These last few months of Sundays have been stellar entertainment, with Twin Peaks, Season 7 of Game of Thrones, and Big Brother 19 occupying my happy place all on the same night.