BB17 Episode 7 – July 8, 2015
<–Previously, Shelli Sets Da'Vonne's Eviction into Motion
There was plenty of strategizing and plotting this episode, but not much really of importance happened….EXCEPT! Â Hello Austin and Liz! Â While I've been blinded by the duo of Clay & Shelli, here comes the team of Austin & Liz, and while I thought it was being highlighted just to show how they were doomed, guess what? Â Austin fucking pulled off a pretty smooth move to save his friend (and more?), Liz/Julia. Â Color me surprised. Â Let's discuss…
John Celebrates (1st of 2 times this episode)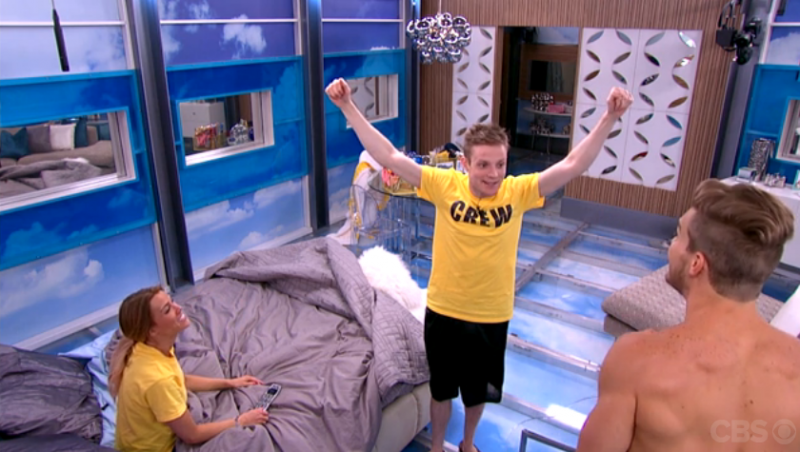 I loved that he admitted he didn't have to do anything to throw the Battle of the Block. Â This lack of effort wasn't lost on Da'Vonne, who is fully aware that he did absolutely nothing to help. Â Regardless, Shelli & Clay are pleased and give their minion a hug. Â They then kick him the fuck out so they can get some HoH-Sexytimes in. Â Because duh.
The Veto Competition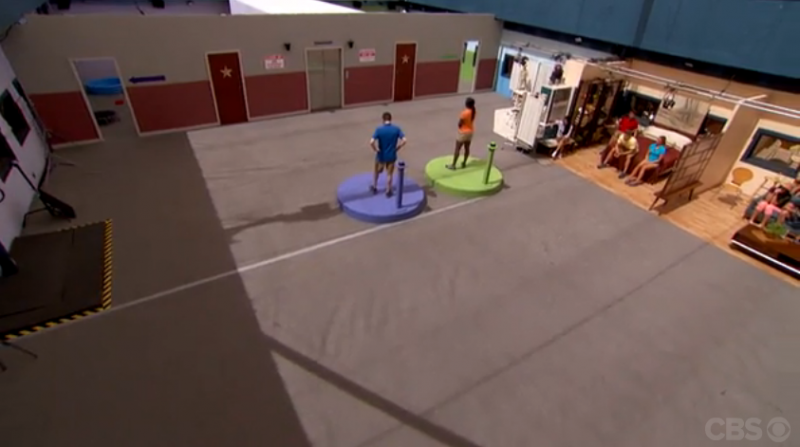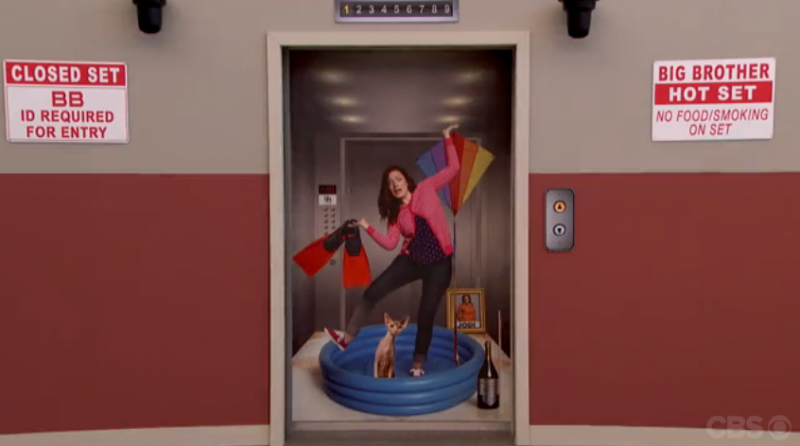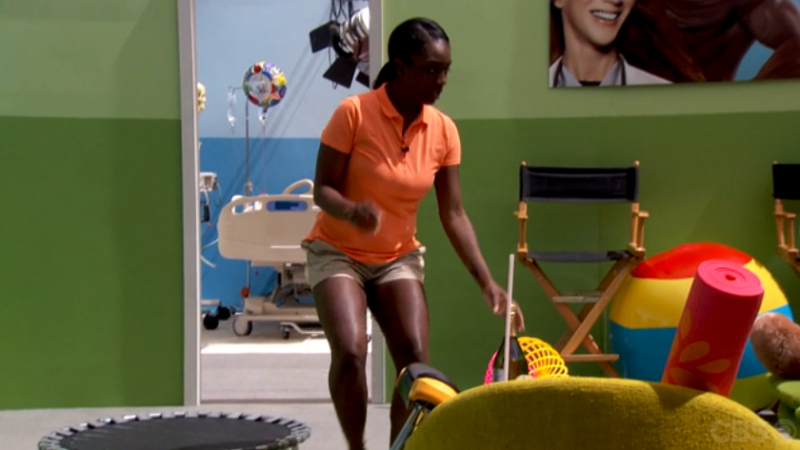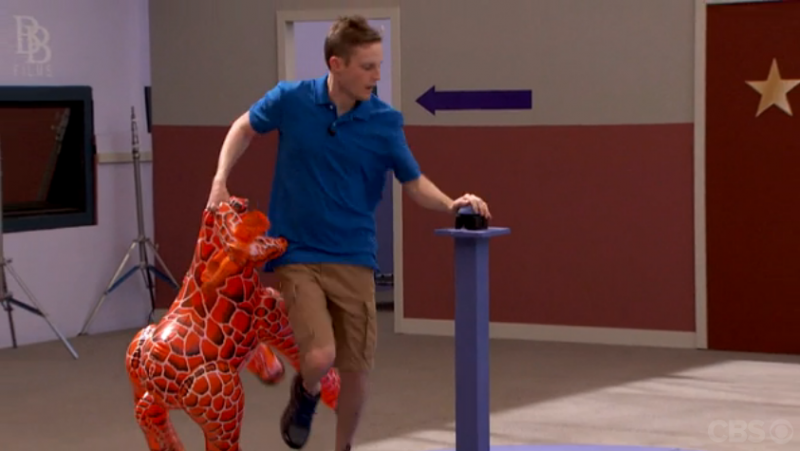 Kathy Griffin runs her assistant ragged with her crazy demands – so the competition this time was to listen to Kathy's specific demands and once the picture of her assistant was revealed, you had to figure out which item from that spoken list was missing. Â This challenge was impossible for me – I couldn't remember shit once she finished talking. Â Anyway, the rounds were fast and furious in a 'challenge' format, and Da'Vonne lost pretty much immediately. Â She definitely had to win this to save herself, and despite all the drama and strategy we'll be talking about next, there's very little chance she's going to be able to stay this week. Â Anyway, John ends up being the winner after all the other competitors were pretty much useless (Meg, intentionally so – love her)!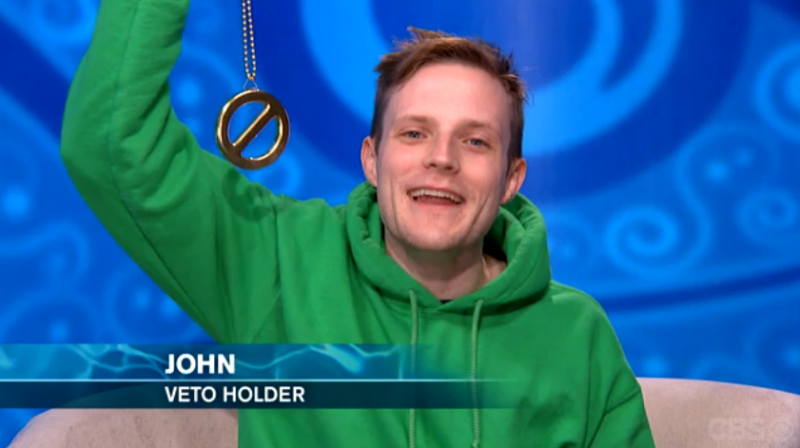 I'm actually kind of pulling for this weirdo to keep making it far. Â So celebrate for a 2nd time this episode, John. Â You deserve it, and you also deserved that reaction of yours when Clay & Shelli proposed you NOT use the Veto on yourself to avoid Shelli having to make a tough and potentially problematic replacement nominee. Â It's like, "that's nice…but NOT my problem." Â You're safe this week!
Shelli Has to Make a Choice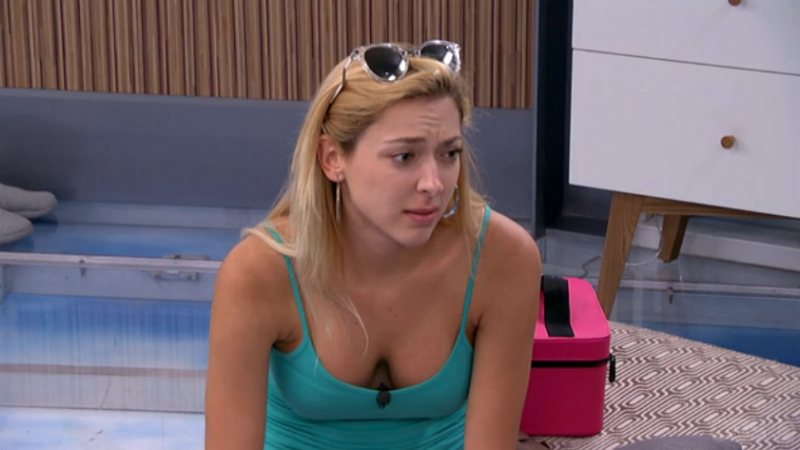 So after John politely tells Shelli there's no way he's not using the Veto on himself, as any sane person would, Shelli knows it's time to figure out a best way forward. Â She wants a safe choice that absolutely won't be voted out and ensures Da'Vonne's eviction. Â So Liz and Austin go up to talk to her in the HoH room and Shelli breaks the news to Liz that she's going to be the pawn since no one will vote for her to leave. Â Liz is less than thrilled.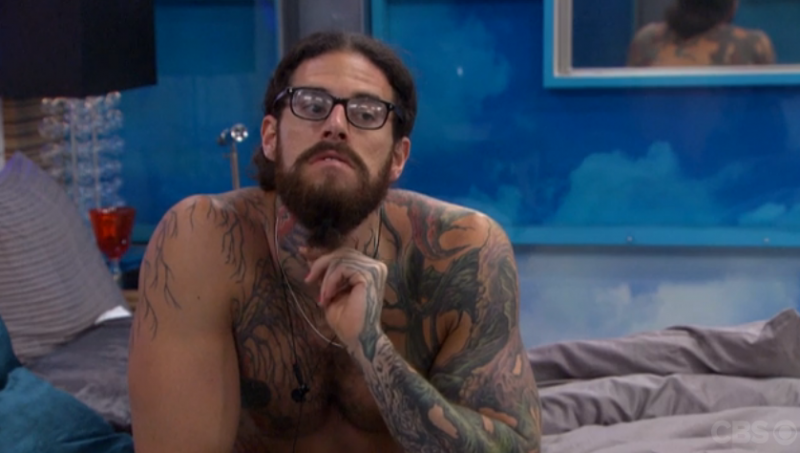 We also find out that Austin is vehemently, though privately, opposed to that plan. Â Turns out Liz is the only one he trusts (must be a holdover from the ShellTown friendships) in the house and he is determined to make sure Liz isn't put up.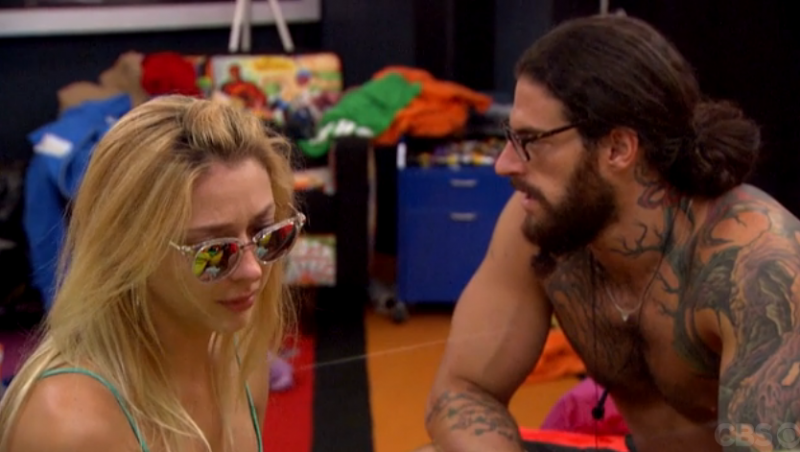 So they talk to Becky who is now aware that Audrey isn't the real target and she advises Liz to just keep her cool. Â Regardless, Austin isn't content to let that be the final word, and then opportunity strikes…
…or more accurately, opportunity annoys him through the walls as some houseguests are still up and talking at the crack of dawn while he's trying to sleep. Â Chief amongst them is Meg – so Austin decides to fib a little to put a target on Meg. Â I thought for sure this was the most transparent thing ever, but NO. Â He first tells Vanessa that he overheard Meg plotting with Jason & James about targeting Clay & Shelli. Â Of course that didn't really happen, but Vanessa ends up telling Shelli this news, which confuses her a bit. Â Austin is brought up to talk to Shelli and while I thought it was pretty clear he was bullshitting, as we see later, Shelli buys it, or at least thinks it's not a bad move.
Oh wait, Audrey Still is the Worst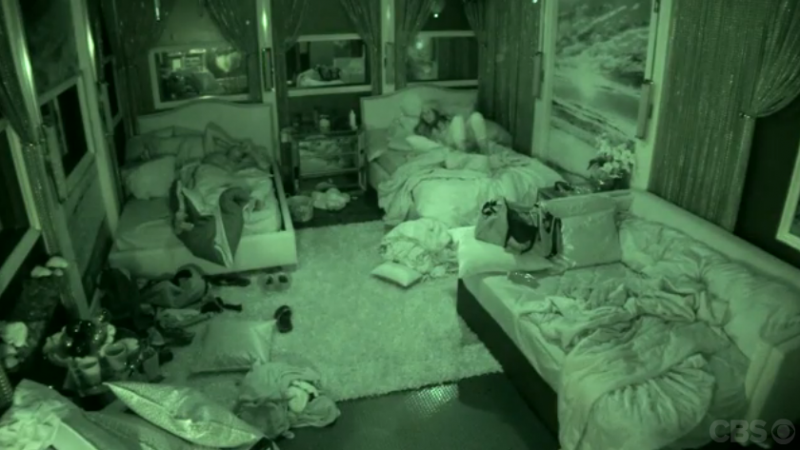 Not content to let an opportunity go by where she can sabotage her game, Audrey starts berating Clay for being too condescending to her when decreeing that she's safe only because of him and Shelli. Â While I can appreciate being annoyed if that's how you see it, to put it bluntly, it's also the fucking truth. Â If they hadn't decided to keep you around, you'd be the target instead of Da'Vonne.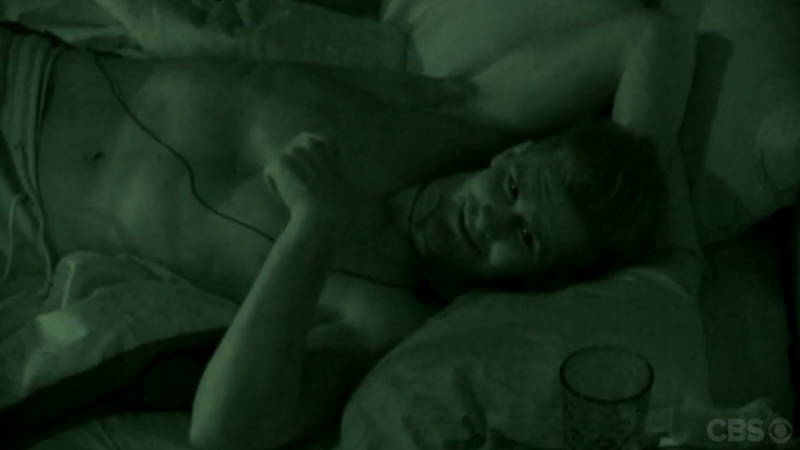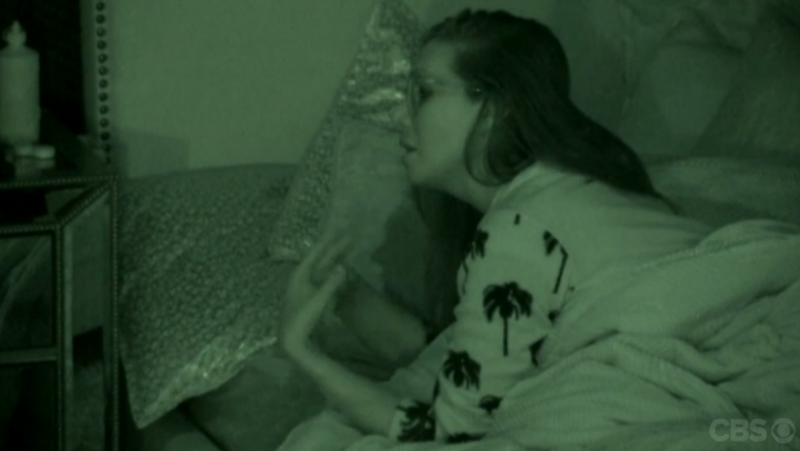 Clay refuses to let Audrey twist his words around or try to construct a narrative around what she heard him say that isn't true and leaves this hive of villainy for the safe confines of Shelli's embrace up in the HoH room.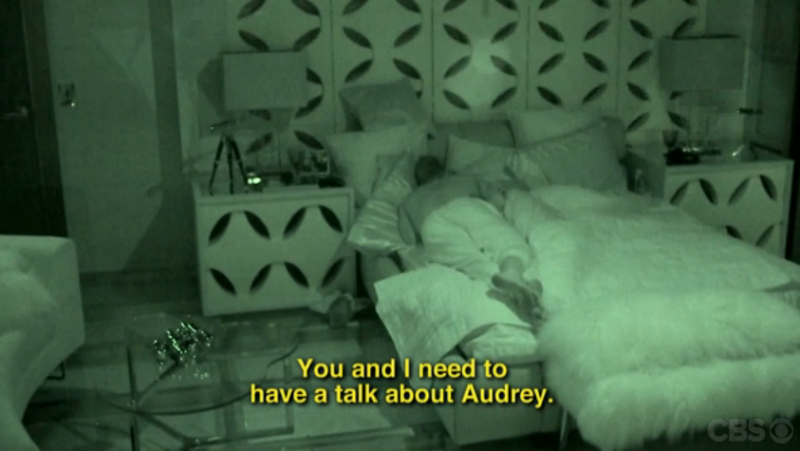 We know that it doesn't end up changing who's getting nominated, but it was funny to see that they realize keeping Audrey around is going to be a sacrifice on their part. Â Audrey is NUTS. Â I really can't believe how effectively she's turned the entire house against her and actively seems to try to annoy them whenever possible. Â Any gameplay move that presents itself to Audrey you can be sure she'll do the absolute wrong thing. Â The only strategy she really has now is to be the goat taken to the end that NO ONE would ever vote for, guaranteeing you the $500k. Â But that's a LONG ROAD to go, and I just don't think people have the patience to deal with her insanity.
Let's Have a Veto! Lock the Doors, TIGHT!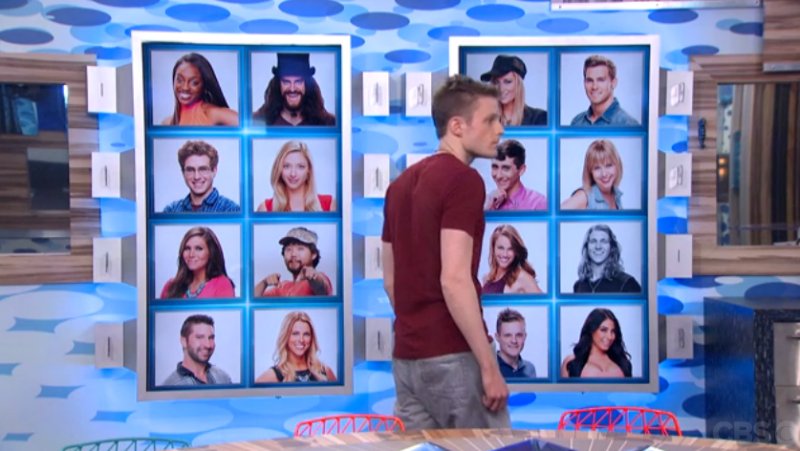 They didn't waste tooo much time on this pointless ceremony, as it was very clear John was going to take himself off. Â The only thing we really had to wonder about was if Shelli would reverse course and give the house the red meat of Audrey or seal Da'Vonne's fate with a lovable pawn no one would vote against.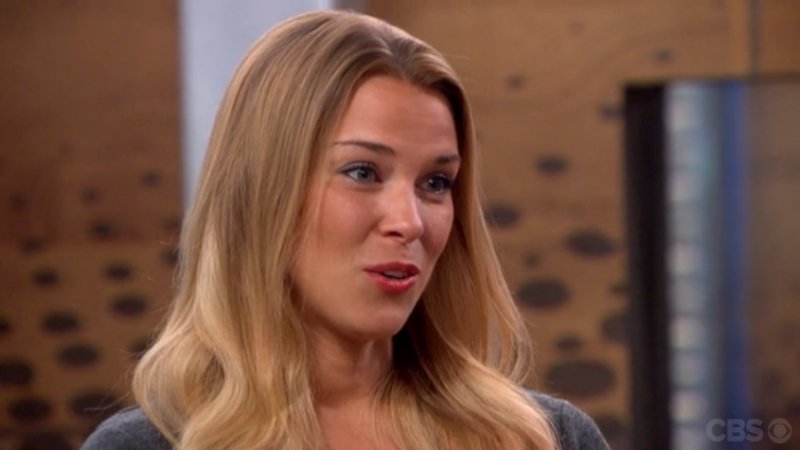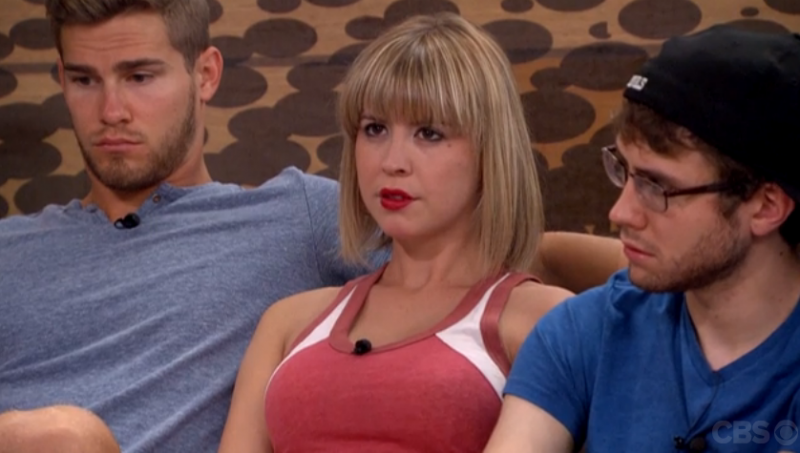 Turns out the Lovable Pawn strategy was too good to pass up. Â  Meg is put up on the block next to Da'Vonne and isn't exactly thrilled at the news. Â She almost seems to feel bad that she's being used to ensure Da'Vonne's eviction.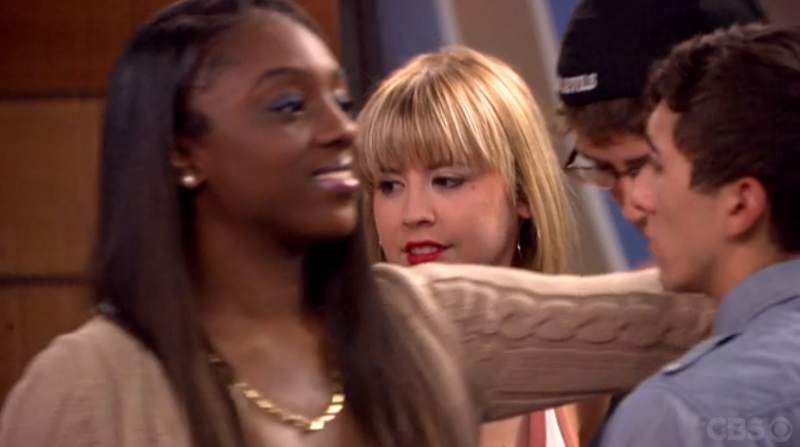 We hear from Da'Vonne that you should never count her out.  Honestly, I think it's a snowball's chance in hell – BUT!  If somehow Da'Vonne can get "The Last Laugh" power, which would be a miracle (or in Big Brother terms, Producer Intervention), then perhaps she could nullify 3 certain votes against her (Clay, John, Jeff?) and have a fighting chance.  I'm honestly sad to see either of these two women leave, but that's the game.  It will be interesting to see how "The Last Laugh" plays out tonight.
Status & Standings: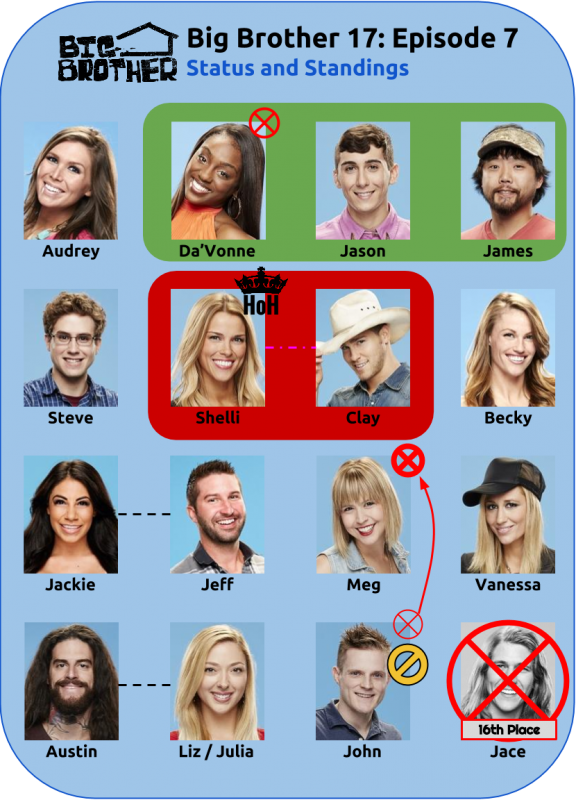 Head of Household: Â Shelli
Nominated for Eviction: Â John & Da'Vonne
Power of Veto Winner: Â John
Veto Used? Â Yes, on himself
Replacement Nominee: Â Meg
I've retreated on the 4-person alliance I had drawn that included Jeff and Meg. Â I don't think Shelli would put up an alliance mate and Jeff just seems to be someone Clay occasionally uses as a Bro. Â I am tying Austin & Liz/Julia together but only just so. Â Would it kill any of these alliances to give themselves names? Hell, last season we got names for every single crazy iteration of an alliance!
Next, the Twin Twist hits a snag and someone gets "The Last Laugh", but not really –>