Many apologies to all none of you who read this here site but this week is one in which I just didn't have the time or motivation to do this leg properly.  Even more, they didn't go anywhere else and remained in Marrakesh, while an unsurprising team lost and an unsurprising team got back to the top.  We'll see if the remainder of the race is as predictable.
Honestly, I'm not sure if it has to do with the move to Friday nights or if it's just the caliber of the racers, but I'm really not feeling this season at all.  I'm enjoying Kym & Alli and Brooke & Robbie, but seriously, the other teams are just eh?  Misti & Jim are too much and will likely win but it's just not fun when there's really not much competition.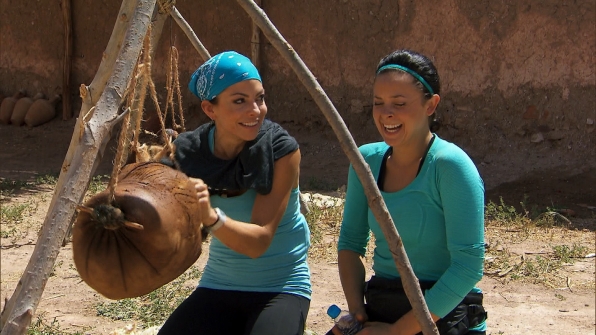 Anyway, this week's post is just some recap charts and that's it.  Next week, I'll be back!
Detours:
Camp:  Set up a tent OR
Cream:  Milk goats and then make goat cheese
Roadblock: 
Zipline across a canyon, put together a puzzle, zipline back
Leg 6 Finish: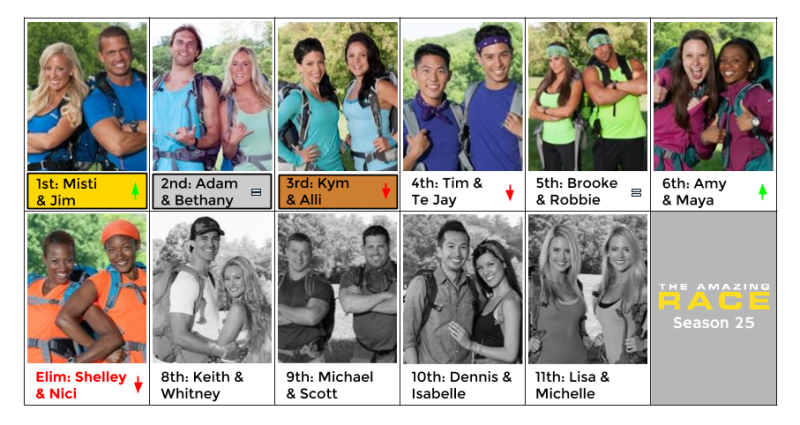 Overall Standings for the Race:
Links: