BB20 – Ep 18 – August 5, 2018
Whatwhatwhat????  Is this one of those episodes that heralded a turning point in the season???  Did HALEIGH of all people make a defining move against Tyler???   Did anything else of note happen this episode???  I think so, but not much really else mattered, so let's get to it!
All The First Half Stuff Barely Mattered
Angela and Brett celebrated their ouster of Rachel.   Tyler, Kaycee, and JC celebrated their ouster of Rachel.  Rockstar cried some more.   Bayleigh was on a warpath and kept accusing her own alliancemates of betraying her.   How is no one seeing Tyler is a common thread here???  Is JC really that good at being devious that everyone trusts him?  None of that really factored into my enjoyment of this episode, as the BBHacker twist is what this episode was ALL about.
Angela's HoH Experience is Seriously Undermined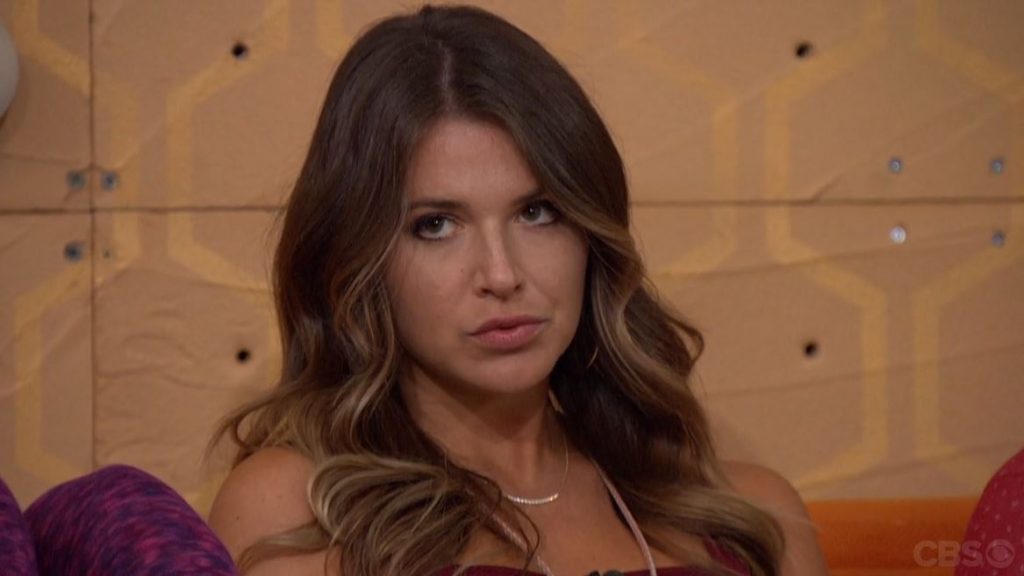 She knows what the impending announcement means to her game.  It means her HoH week is gonna be undermined by this twist if the 50/50 odds don't go her way.  I'd say I feel bad for her, but I don't.  She's not coming across very well this last week or so, and maybe it's the edit, but it certainly doesn't seem like we're missing her friendly side…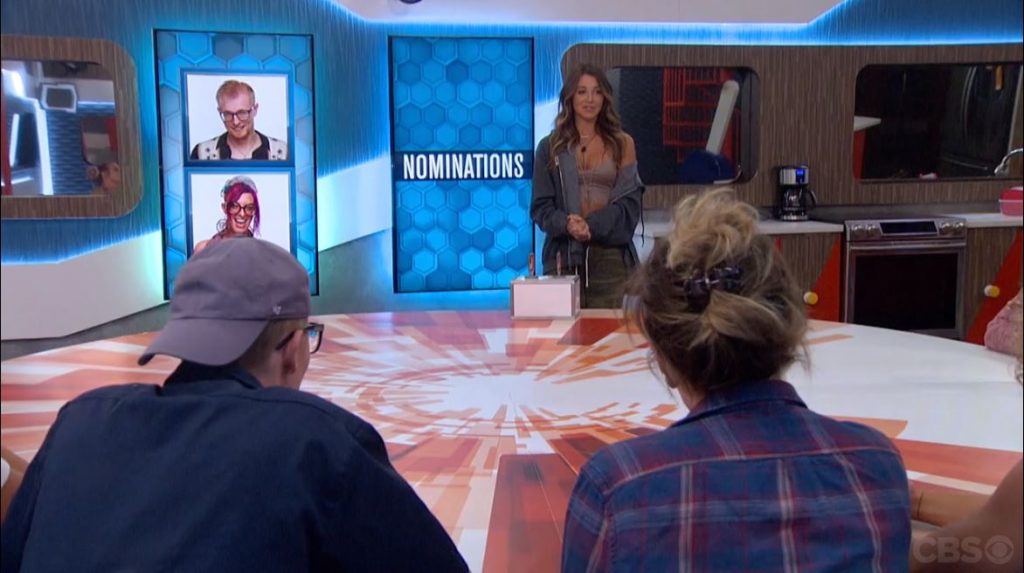 Anyway, before we get too far into the twist, we had a mid-episode nominations ceremony that went pretty much as expected, with Angela nominating Scottie & Rockstar but fully intending to backdoor Bayleigh.  And I don't think Bayleigh has a clue.  Girl.
Welcome to the BBHacker Twist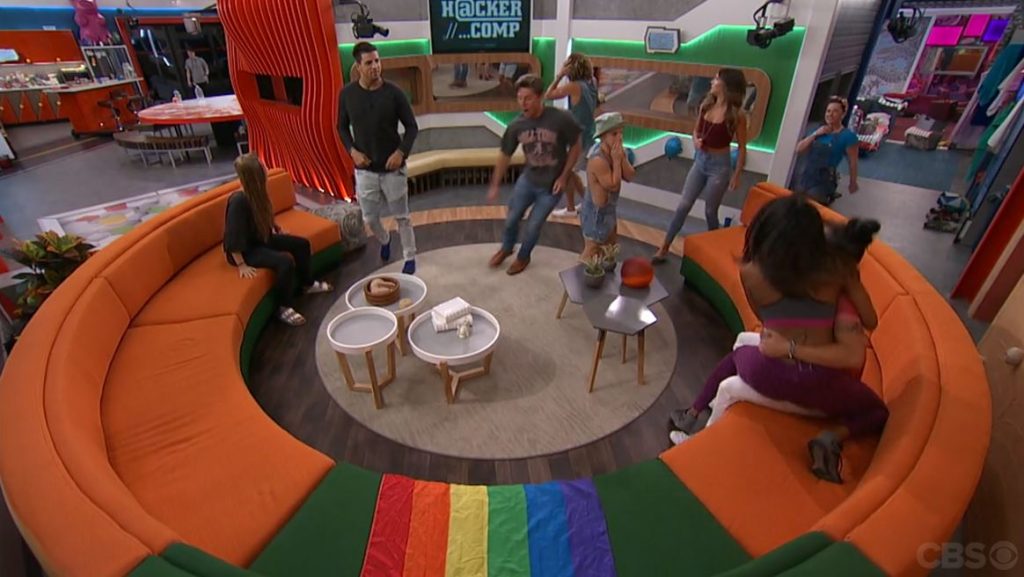 Talk about an insanely overpowered twist:
Gets to replace one of the nominations
Gets to choose one of the Veto players
Gets to keep one person's vote from counting